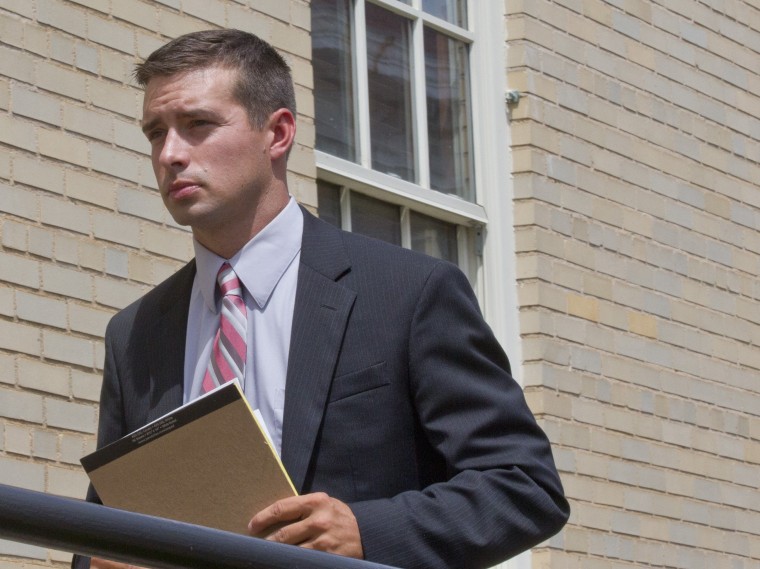 For the second time in almost two months, the case of an Alabama police officer accused of partially paralyzing a 58-year-old Indian man in February ended in a mistrial.
The jury of nine women and three men deliberated for three days, but after voting twice Wednesday, they were unable to reach a unanimous verdict, according to WHNT 19 News. This follows a note the jury had sent to U.S. District Judge Madeline Haikala in Huntsville on Tuesday saying they were at an impasse.
As a result, Haikala declared a mistrial Wednesday afternoon, WHNT 19 News reported.
RELATED: Mistrial Declared For Alabama Cop Who Paralyzed Indian Grandfather
The police officer, Eric Parker, was accused of violating the civil rights of 58-year-old Sureshbhai Patel, who was visiting family in Madison, Alabama, from India. The first trial also ended in a hung jury, with Haikala declaring a mistrial on Sept. 11.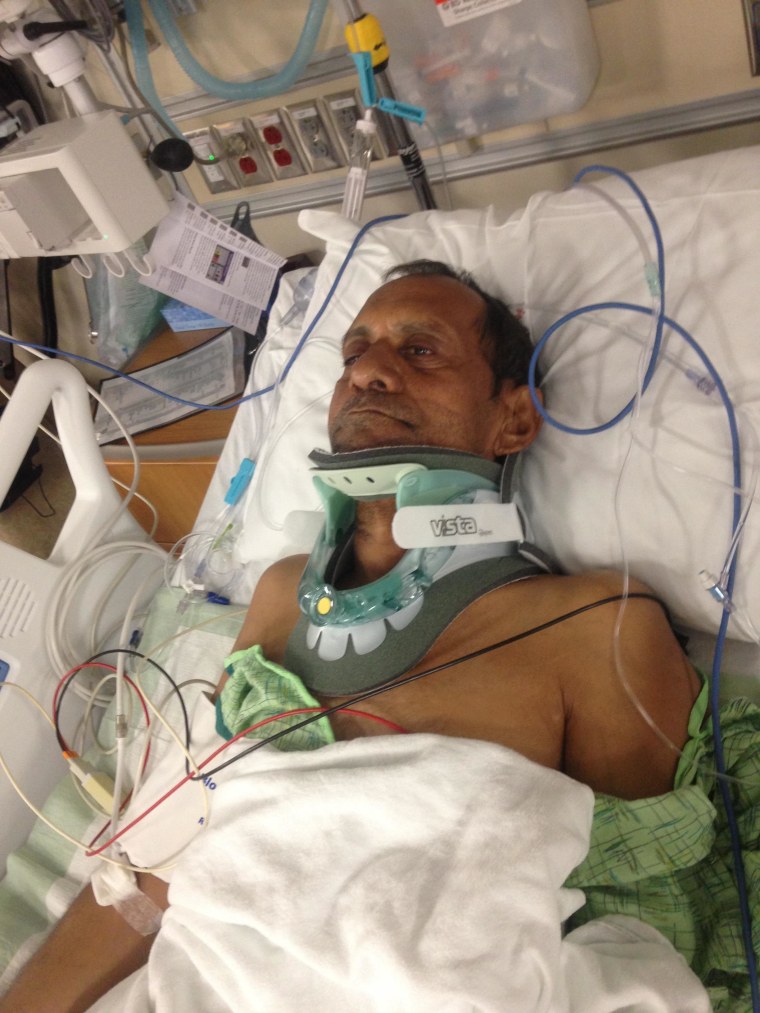 To have found Parker guilty on charges of deprivation of rights under color of law, prosecutors had to prove that Parker willfully deprived Patel of a right or privilege protected by the Constitution or laws of the United States.
Lakshmi Sridaran, director of national policy and advocacy for South Asian Americans Leading Together, a national civil rights organization, told NBC News Wednesday evening that her organization was very disappointed to hear about the second mistrial.
"We were hoping that the jury would be more representative of the community of Madison, where one in 10 residents speaks a language other than English at home," Sridaran said.
RELATED: Indian Grandfather Paralyzed After Encounter With Alabama Police
RELATED: Alabama Gov. Apologizes for Cop's 'Excessive Force' That Injured Indian Grandfather
On Monday, the first day of deliberations, the jury asked to review a 10-minute dash-cam video that captured the Feb. 6 incident in Madison. On that morning, Parker stopped Patel, who was out for a walk, after responding to a call reporting a suspicious black man looking at garages and walking near houses.
Through an interpreter, Patel told the jury he did not understand the officers who confronted him and said he had never studied English.
Robert Tuten, Parker's attorney, said in opening statements that Patel was to blame for the incident, saying, "When you come to the U.S., we expect you to follow our laws and speak our language."
The dash-cam video shows Patel being brought to the ground, which resulted in injuries to his spine and partial paralysis. Parker testified at trial that he did not intend to injure Patel and that he was concerned Patel may have had a weapon. Parker also said he lost his balance during the take-down.
RELATED: Editorial: Lawyer's Remarks About Non-English Speaking Victim Threaten Justice
But one of the other responding officers, a 20-year veteran of the Madison police department, told the jury that in his view Patel did not pose a threat to police and that Patel did not jerk his hand, as if reaching for a knife or a gun, as Parker had testified.
It was unclear Wednesday afternoon whether the government would seek a third trial.