On April 23, 1981, Grammy-winning sitar player Ravi Shankar made his debut with the New York Philharmonic, performing his "Raga Mala Concerto Number Two for Sitar and Orchestra" at Lincoln Center's Avery Fisher Hall.
It was Shankar's second composition for sitar and orchestra, combining Hindustani classical music from northern India with Western music, but his concerto would not be the only debut of that year — just a few months later, his daughter Anoushka Shankar would be born.
Now, thirty-five years later, Anoushka Shankar, who trained under her father until his death in December 2012 and has become an award-winning musician in her own right, marks her debut performance with the New York Philharmonic this week, playing the very same piece, under the direction of Zubin Mehta, who commissioned her father to write the concerto and conducted it in 1981.
"It's like I have a relationship with the piece of music that is very special," Shankar told NBC News. "And playing it with Zubin Uncle of course has always been the most beautiful thing for the family closeness and for the history of this piece being commissioned under him. It felt like bringing it full–circle, getting to play it with the NY Philharmonic, which commissioned it. So, it has felt very special."
"Now, I don't do 'what would my father have done' so much as feel confident that I know that, and ask how I can bring myself into it."
"Raga Mala" grew out of Ravi Shankar's desire to create a second, more musically intricate piece for sitar and orchestra following his first in 1971 with the London Symphony Orchestra as well as to collaborate with Zubin Mehta, whom he had known since the 1960s.
In his autobiography, also titled "Raga Mala," Shankar discussed how he approached composing the concerto. "[Zubin] suggested I visit the Avery Fisher Hall at the Lincoln Center on the mornings he rehearsed there with the orchestra, so that I could get to know all the musicians and their sound, their possibilities and limitations, and the range of what I could do with them," he wrote. "That was truly helpful for me in formulating my ideas for the composition … That was how my second sitar concerto came about."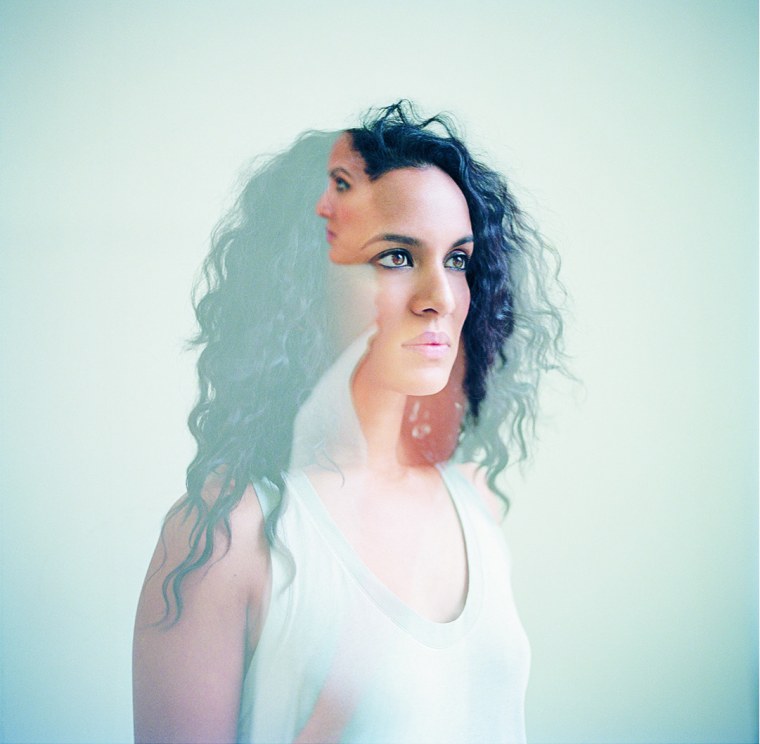 Shankar went on to note that Mehta's influence extended offstage when Mehta, a fan of spicy food, asked Shankar to make the piece musically complex like "hot chilli." Shankar named the piece "Raga Mala," which translates to garland of ragas — which can be compared to keys in Western classical music, but which Anoushka Shankar sees more as musical characters. True to its name, Ravi Shankar wove more than thirty ragas into his second concerto.
"We played this concerto four or five times in New York, and then later in Europe – always to standing ovations," Mehta said in Shankar's autobiography. "It really filled my heart with joy to see this great, great musician, this Jascha Heifetz of India, being so honoured."
Anoushka Shankar is not new to performing her father's compositions. But, because the piece includes several interludes of improvised sitar solo, there's opportunity to make it her own.
"Having played it for a few years, in the beginning I really focused on improvising and 'what would my father have done' in order to try and be true to the piece," she said. "Now, I don't do 'what would my father have done' so much as feel confident that I know that, and ask how I can bring myself into it."
"It's a beautiful thing, a lovely little dance that happens, that static nature of playing a fully composed piece of music then has to shift, and it keeps things kind of edge-of-the-seat for everyone," she continued. "It's just makes it really fun."
Until Ravi Shankar, Western and Indian classical music had remained distinct. In 1967, his sitar-violin duet album with Western classical musician Yehudi Menuhin, "West Meets East," won a Grammy for Best Chamber Music Performance.
"It sounds very modern in the way it puts things together. It's very modern. So, I do think it was ahead of its time."
As a musician who has composed and collaborated across genres of music herself, Anoushka Shankar understands firsthand the challenges and importance of cross-cultural collaborations and regards her father's pioneering work as very current.
"It sounds very modern in the way it puts things together," she said. "It's very modern. So, I do think it was ahead of its time."
While Zubin Mehta had to pull out of conducting this week's performances due to illness and Ravi Shankar didn't live long enough to see his daughter repeat history, Anoushka Shankar knows that his musical legacy lives on in her, even as she is composing her own musical legacy.
"He would have been very proud," she said. "It would have made him really happy."
Follow NBC Asian America on Facebook, Twitter, Instagram, and Tumblr.