Hate crimes against Muslims have reached highs unseen since the aftermath of the Sept. 11, 2001 attacks.
Crimes targeting Muslims climbed 78 percent between 2014 and 2015, according to an analysis of available data from 20 states released in September by the Center for the Study of Hate & Extremism at CaliforniaState University, San Bernardino. A total of 196 hate crimes were reported in 2015 compared to 110 in 2014, according to the researchers.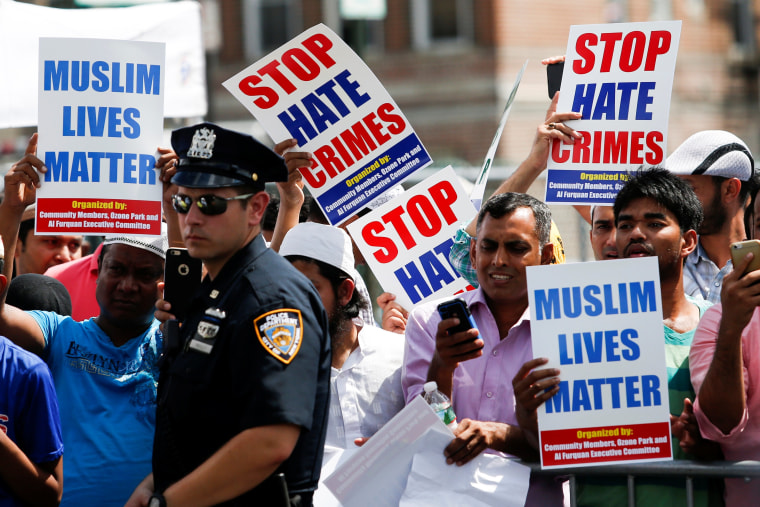 "These are levels not surpassed since the aftermath of 9/11 in 2001, and come at a time of heightened prejudice, recurring terrorism and polarized politics," the researchers wrote.
RELATED: Mosque Attacks, Apparent Anti-Islam Spending Up: Report
Muslims, Jews, African-Americans, and the LGBT community were targets of hate crimes in excess of the proportion of their population, according to the analysis. Hate crimes against Latinos fell slightly during the period.
While data from only 20 states were available, that data included four of the five most populous states and represented 53.5 percent of the United States population, researchers said.
Researchers also found that publicized statements by politicians regarding specific groups corresponded to changes in the number of hate crimes against those groups.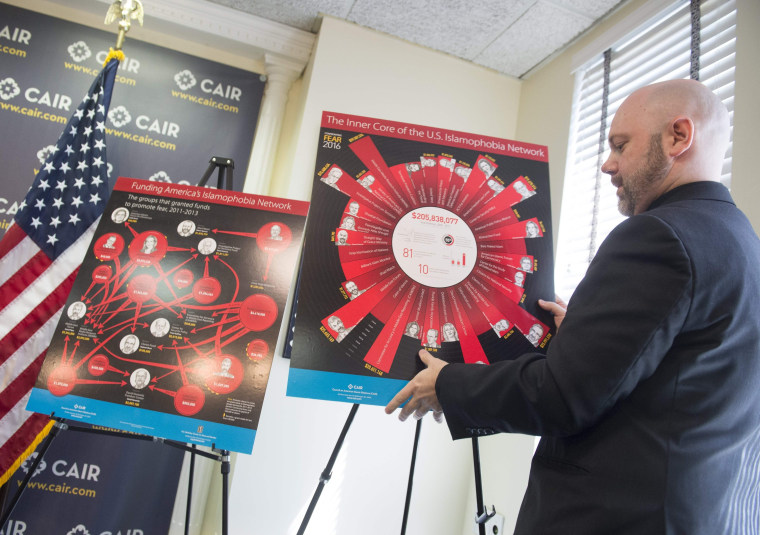 "After President Bush made statements of tolerance at a mosque on September 17, 2001, however, anti-Muslim hate crimes dropped dramatically across the country," the researchers wrote.
Researchers also found that during the five-day period after Republican presidential nominee Donald Trump made a statement calling for a "total and complete shutdown of Muslims entering the United States" following the attack in San Bernardino in December, 15 hate crimes took place, according to the analysis. In the five days before Trump's statements, but after the attack, eight had taken place.
Follow NBC Asian America on Facebook, Twitter, Instagram, and Tumblr.