Even before Governor Jerry Brown signed California SB277 into law in June, eliminating the personal belief exemption that previously allowed unvaccinated children to attend public schools, opponents of the bill were already planning recall efforts against one of the bill's co-authors, State Senator Richard Pan. Although the bill was co-authored with State Sen. Ben Allen and Assembly Member Lorena Gonzalez, it is pediatrician Pan who has drawn the most fire, including death threats and comparisons to Hitler.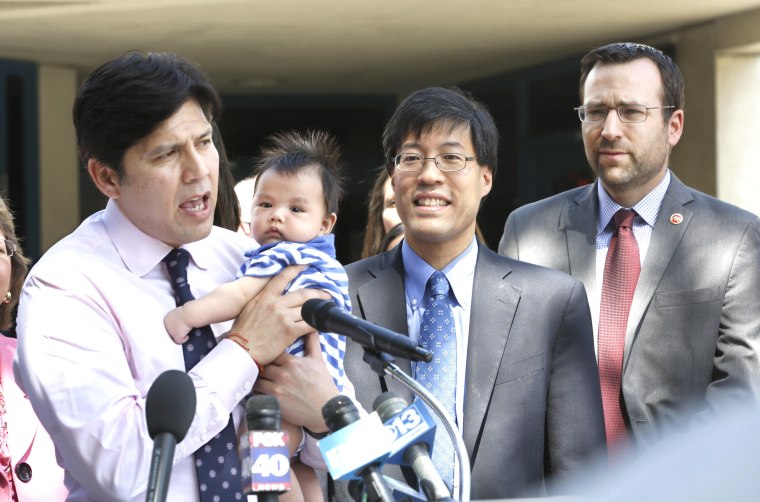 The law's opponents, considered by most to be a small but vocal minority, have until December 31 to collect 35,926 signatures from the 436,318 registered voters in Pan's District 6 in order to put the recall on the ballot. If successful, the recall would still have no effect on the law, which opponents are targeting by referendum, for which they need 365,880 signatures from registered California voters by September 30.
A #KeepDrPan counter-effort - complete with hashtag, website, and Facebook following - has also begun to organize in support of Dr. Pan and the SB277 law itself.
"Anti-vaxx parents are very vocal, but are their views truly those of the majority? I doubt it," Cynthia Liu, CEO/Founder of K-12 News Network, said to NBC News. "Other vaccination efforts around the country would probably encounter the same naysayers for many of the same reasons."
"In the end I do believe an overwhelming majority of parents understand 'herd immunity.'" she continued, "and some immigrant parents especially may see the need for their American school-going children to be protected against preventable and harmful diseases because in their countries of origin, these dangerous childhood diseases may not be wholly eradicated."
Senator Pan wrote in the Fresno Bee that it was his professional experience as a pediatrician that spurred him to action after the Disneyland measles outbreak. "In 1991, I was working in Philadelphia when measles spread through a group of unvaccinated children into the general community," he wrote. "That outbreak infected over 900 people and killed nine children. For me, it was profoundly impactful because those children didn't need to die."