A ceremonial samurai sword once owned by one of the first Japanese Americans feared lost in one of California's worst fires has been found intact.
Debris removal at the Paradise Ridge Winery in Santa Rosa, California, which was affected by the Tubbs Fires last October, began Monday. On Tuesday, the sword once owned by Kanaye Nagasawa, who ran a winery in the area during late 1800s and early 1900s, was uncovered.
"The gentleman who helped found it, celebrated, and sent us a picture," Sonia Byck-Barwick, co-owner of Paradise Ridge, said. "I started to cry. That was something that was so sentimental and symbolic of how history still lives."
Paradise Ridge had held an exhibit about Nagasawa, who was known as the "wine king" of California and is credited with introducing the state's wines to Europe and Japan. In addition to the sword, the exhibit included wood from his original winery, bottles of wine, and some of Nagasawa's clothes.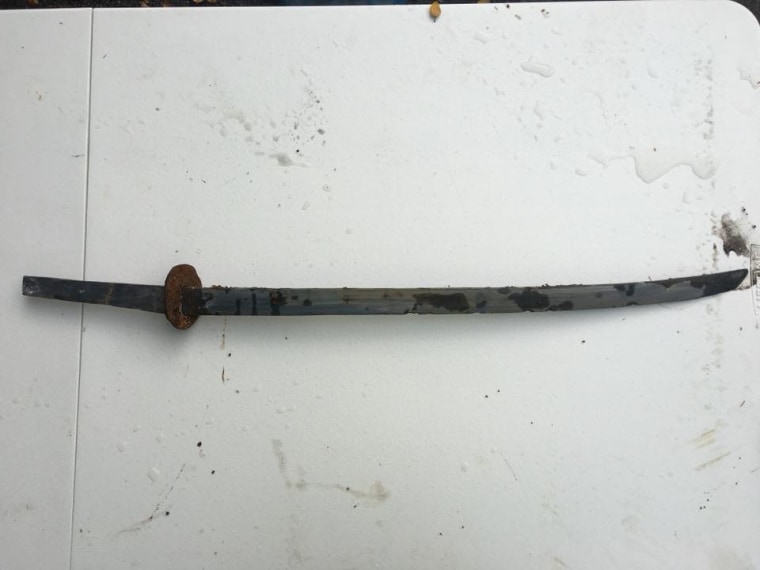 When winery staff spoke to the debris removal company, they asked that the sword be specifically looked for, Byck-Barwick said. She added that it was important that they find the sword for Nagasawa's family, some of whom still live in the area.
"I knew that for the family, they feel like their uncle's legacy was disappearing in front of them," Byck-Barwick said. "It was a heartfelt thing to give us all something to be happy and excited about moving forward."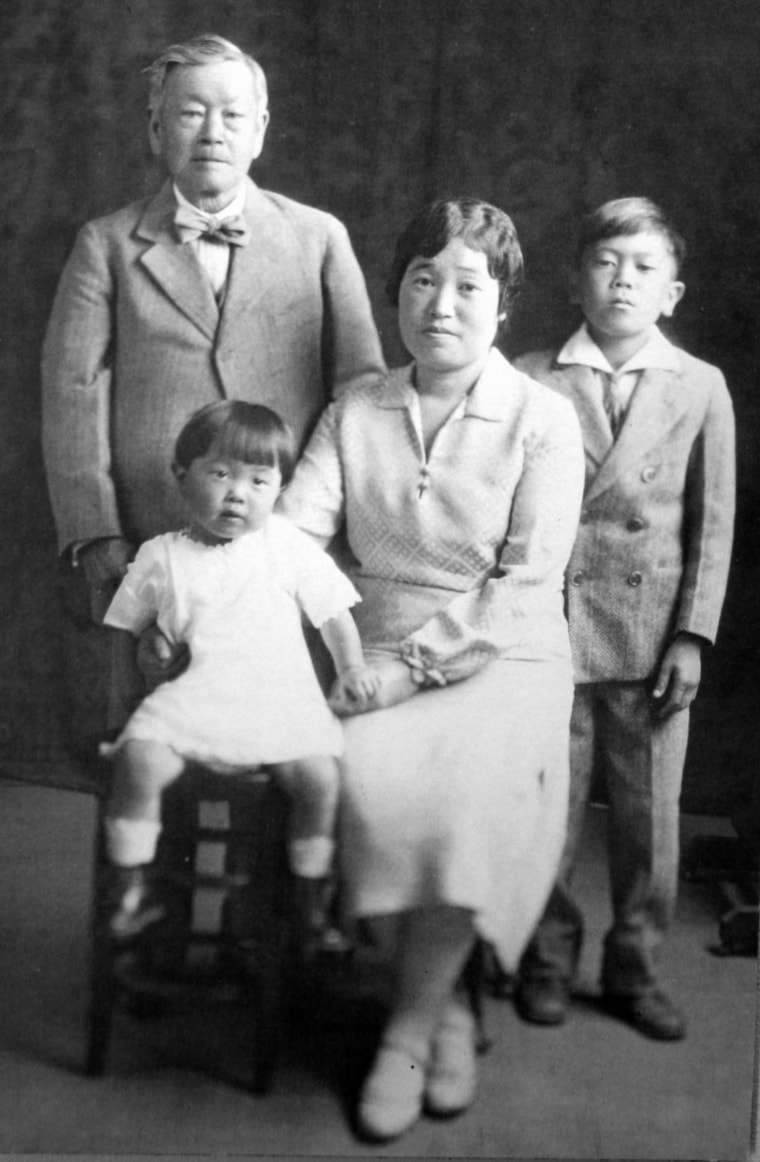 Last month, representatives from Ichikikushikino, Japan, which houses a museum with an exhibit about Nagasawa, visited Byck-Barwick, her brother, and several of Nagasawa's relatives in the area: Karen Ijichi Perkins, Ken Ijichi, and Mary Ijichi.
The mayor of the Japanese city wrote them letter, which the visitors delivered along with a surprise envelope containing 55 $100 bills, a gift to help the area recover from the fires.
"We are going to use that money toward the exhibit," Byck-Barwick said. "We're going to make it into something wonderful. When I spoke with Karen, she said she would try and get some artifacts and see if we can get some items again to make the exhibit feel like his history."
Now the question on their minds, Byck-Barwick said, is whether or not to restore the sword to its original state or keep it as is.
"The sword went through this journey of fighting through the fire," she said. "To make it perfect again doesn't truly tell the story of what it endured."
Follow NBC Asian America on Facebook, Twitter, Instagram and Tumblr.