The U.S. Army has granted long-term religious accommodations to allow three Sikh-American soldiers to serve with turbans, beards, and uncut hair in accordance with their Sikh faith, The Sikh Coalition announced Monday.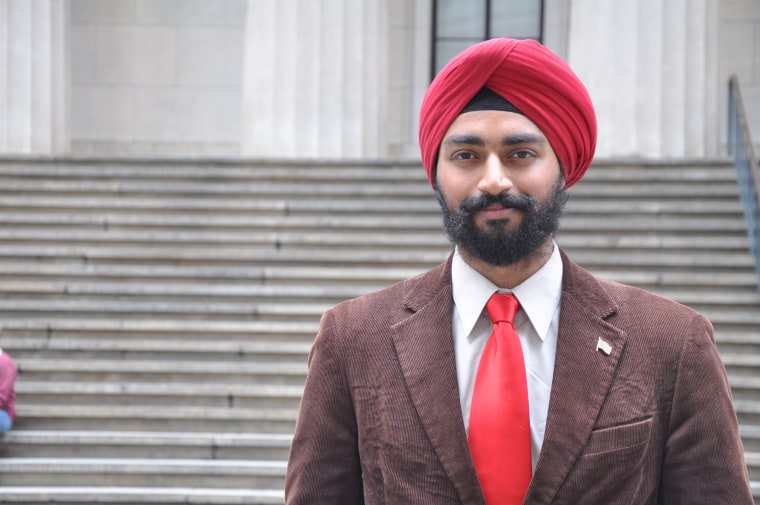 Specialist Kanwar Singh, Specialist Harpal Singh, and Private Arjan Singh Ghotra had filed a lawsuit against the U.S. Department of Defense last month in order to receive religious accommodations before they begin basic combat training in May. They are represented by The Sikh Coalition, the Becket Fund for Religious Liberty, and the law firm of McDermott Will & Emery.
RELATED: Three Sikh-American Soldiers File New Lawsuit Against U.S. Department of Defense
"In the past two weeks, we just witnessed the military double the number of accommodations that have been granted to Sikh soldiers in over 30 years," Amandeep Sidhu, partner at McDermott Will & Emery, told NBC News. "These recent religious accommodations represent significant progress for our clients, but still contain troubling restrictions that allow the Army the option to revoke the basic freedom of practicing their faith while serving our country. The Army is making progress, but these recent accommodations alone do not absolve the [Department of Defense] from ending the broader ban that prohibits Sikhs from serving like every other American."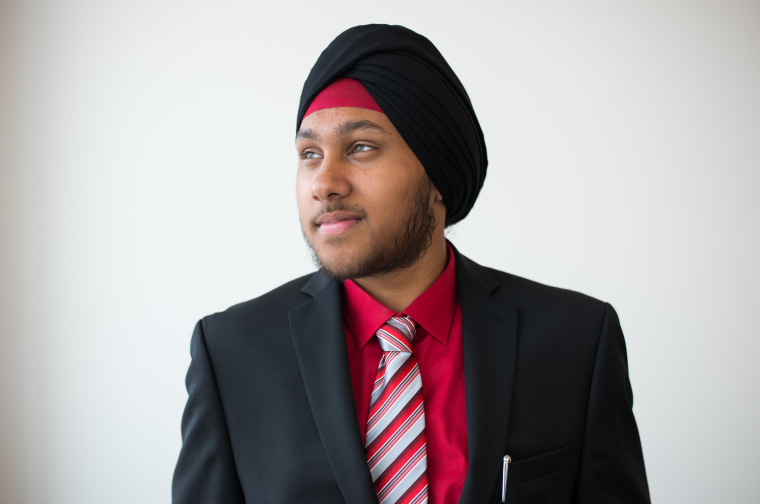 Last month, the Army also granted a long-term religious accommodation to Capt. Simratpal Singh, a decorated Sikh-American officer and combat veteran. This brings the total number of Sikh Americans allowed to serve with their articles of faith intact since more restrictive grooming regulations went into effect in 1981 to seven, according to The Sikh Coalition. Before 1974, Sikh Americans were allowed to serve in the U.S. military with their articles of faith intact. In contrast, approximately 50,000 U.S. soldiers have permanent beard exemptions for medical reasons, according to the Sikh Coalition.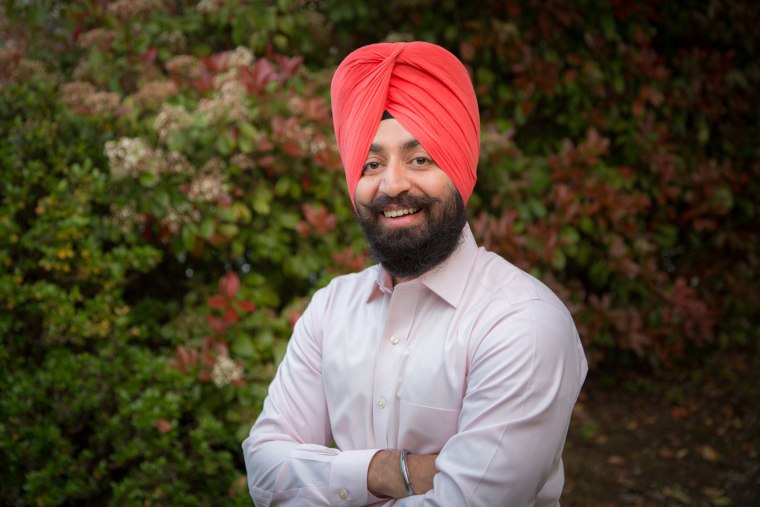 "I will proudly wear my articles of faith with my military uniform," Private Arjan Singh Ghotra said in a statement. "I am excited and honored to have the opportunity to serve my country as an observant Sikh in the Virginia National Guard."
RELATED: Sikh-American Army Officer Wins Ability to Serve With Beard, Turban
The U.S. Army memorandum indicated that the Army intends to develop clear uniform standards applicable to soldiers who have received a religious accommodation, and details how turbans and beards are to be worn to present a professional and well-groomed appearance and not impair the ability to wear an advanced combat helmet (ACH) or other protective equipment.
Follow NBC Asian on Facebook, Twitter, Instagram, and Tumblr.