Call it an arranged-ish approach to meeting a spouse.
That's how author Zara Raheem ended up meeting the man she would eventually marry.
"Arranged marriage wasn't a concept we discussed much in my family growing up, but it was implicitly understood that when the time would arrive, that was the method my parents were most comfortable with," Raheem said. "I was well aware that while my parents or family members would be the ones introducing me to someone, there was still a choice that existed within the process — a choice that ultimately belonged to me."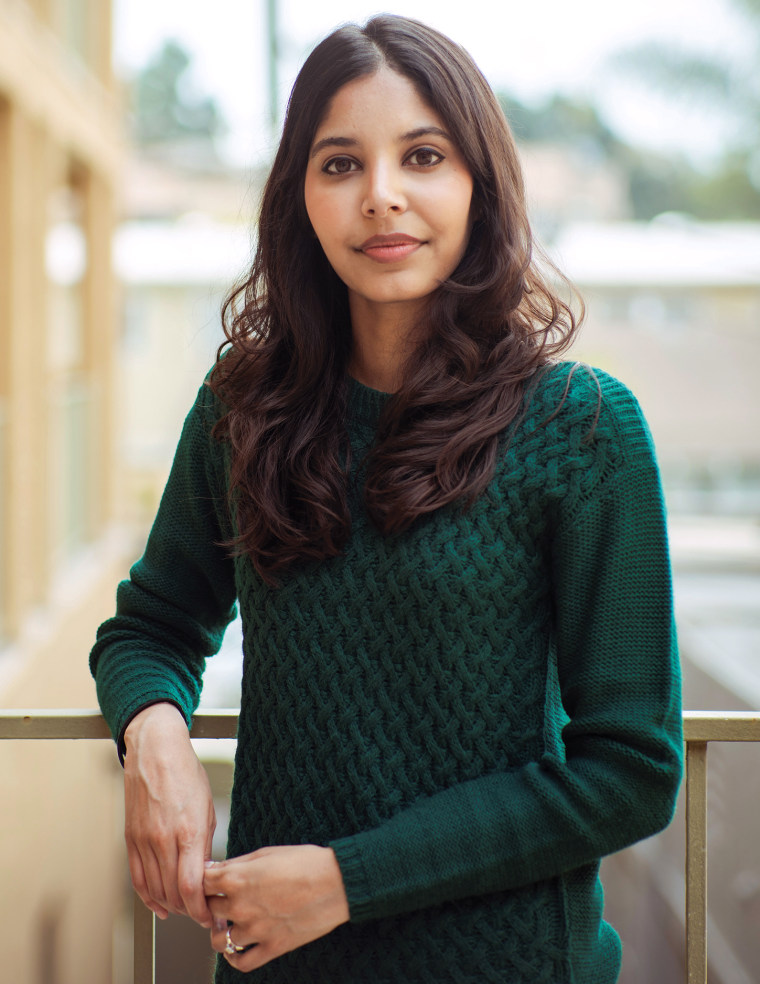 Raheem was introduced to her husband through family friends and they were married in 2015.
Her path to love — which can seem old fashioned in a Western culture where dating apps are a norm — was why she decided to explore modern arranged marriage in her debut novel "The Marriage Clock," which was released in July by William Morrow Books.
"The Marriage Clock" is one of several recent books by South Asian Americans that examine modern day arranged marriages. These books also serve as a reminder that arranged and semi-arranged marriages like Raheem's still take place in South Asian and other ethnic communities across the United States.
The resulting marriages also largely seem to work. A 2012 study by researchers at the University of California found that about half of Indian American marriages they studied were arranged, and that the majority of those in arranged marriages expressed high levels of love, commitment and satisfaction in their partnerships.
In "The Marriage Clock," Leila, an Indian Muslim American, is taken aback when her parents start encouraging her to look for a husband. In response, she begins a three-month quest to find a soulmate on her own. But as she begins to seriously examine what she wants out of a relationship, she realizes that she might be happiest with someone with a background similar to hers.
"It felt empowering to go against this idea of what a 'mainstream' relationship should look like," Raheem said. "I wanted her decision to pursue someone who shared her cultural identity to be at the forefront of her journey."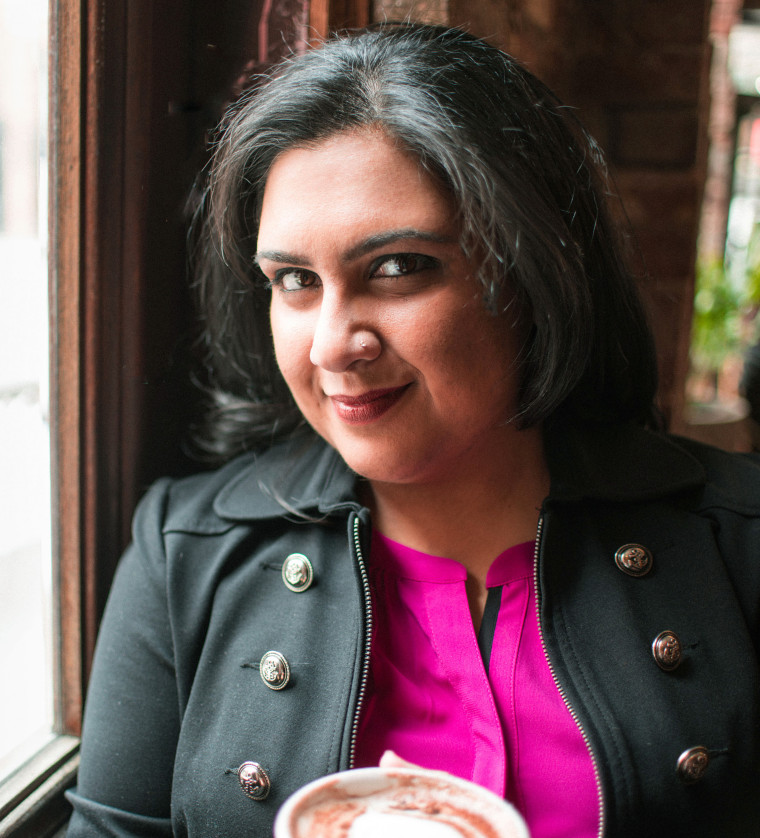 The stereotypes that surround arranged marriages were why fellow author Nisha Sharma wanted to incorporate an arranged marriage storyline into her latest novel "The Takeover Effect." In that book, Mina is an ambitious lawyer who seriously considers an arranged marriage in order to regain her partnership in the law firm her late mother founded. In creating Mina's storyline, Sharma deliberately alluded to the history of marriage being about commerce.
"She sees the two families coming together for this very practical business unification, which honestly in the upper echelons of American society still happens today," Sharma said.
While the proposed arrangement in Sharma's novel doesn't work out, the author stressed she does not have an issue with arrangements in general. Like Raheem, Sharma had what she calls a "very modern take on an arranged marriage," having met her spouse after both of their families created profiles on the popular South Asian matchmaking site Shaadi.com. "Our parents met three months after we started dating," she said. "So I definitely think arranged marriages can still work today."
Nonetheless, arranged marriage remains something many South Asian Americans have mixed feelings about. Raheem notes that having your family members closely involved in the process can lead to awkwardness in the best of times.
"It complicates matters to have other people so closely involved," she said. "There is this added pressure to not disappoint or let anyone down."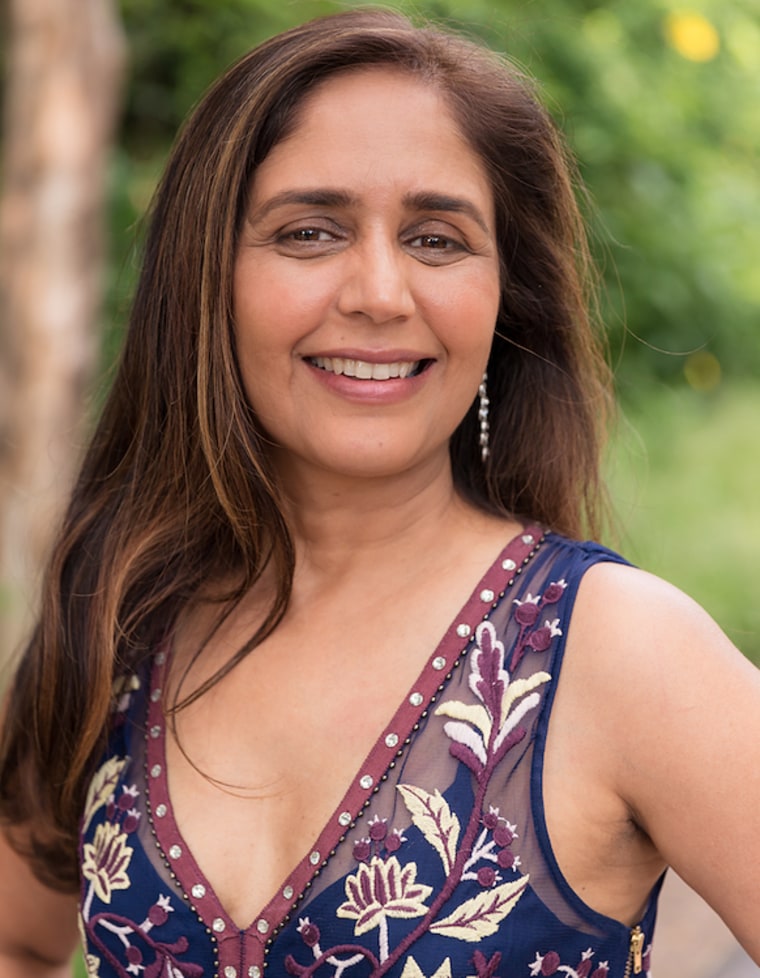 Nandini Bajpai captured those tensions in her upcoming novel "A Match Made in Mehendi," which is set to be released Sept 10. While the main character Simi and her cousins come from a family of matchmakers, all three vowed at an early age to never be set up themselves. But despite this no-matchmaking rule, Simi and her cousins come to realize that many people see the family business as vital.
"It was really interesting to see how things have changed over the course of the generations," Bajpai said of researching the evolution of Indian matchmaking. "Her mother's job is to find people who might be a good fit for each other and then it is up to the couple and the families."
But Simi is surprised to discover that, like her family members, she is exceptionally good at setting people up. "Simi is the only child of hers who has this talent for what her mother, grandmother and aunt are doing," Bajpai said. Simi and her friend Noah eventually decide to embrace the concept and design an app that sets up their classmates based on her family's generations-old principles, a move that completely changes the social scene at their school.
Bajpai hopes that with more pop culture discussions of arranged marriage, the concept will be demystified going forward.
"It is quite different from this forced negative view people have. Instead it's no different than 'The Bachelorette' and all of these other shows on TV," she said. "Somebody knows the young couple involved and think that they might hit it off."