As venture capital floods Asia's tech scene, entrepreneurs from across the globe are flocking to get in on the ground floor. But in a market where the ability to succeed can often rely on cultural context, non-verbal communication, and fostering personal relationships over time, many outsiders have a hard time breaking in.
Rosaline Koo, a Chinese-American startup founder, thinks that's why Asian Americans have a home field advantage.
"There are so many more opportunities [in Asia] for an Asian American than in the US," said the 52-year-old founder and CEO of ConneXionsAsia (CXA), a Singapore-based online employee benefits startup.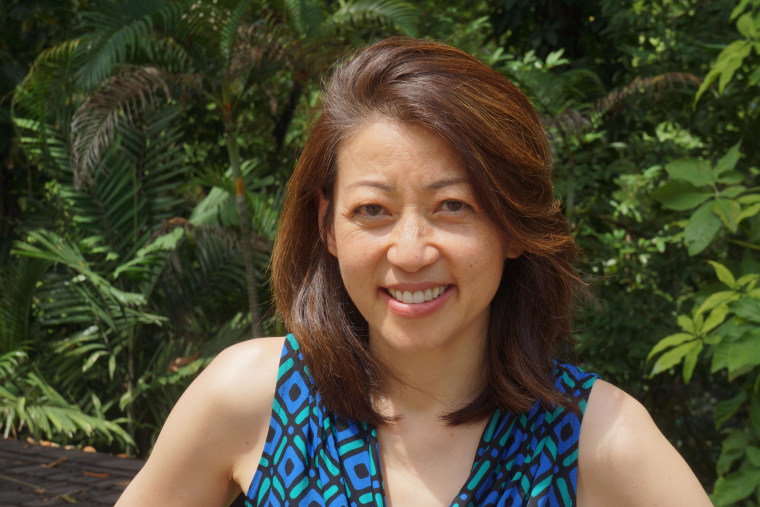 Growing up in LA during the Watts riots, her Asian ancestry made her a target for bullies.
"I wouldn't let anyone touch my hair," she says. "I was the only one with straight hair in my school, so they ended up pulling it because I wouldn't let them touch it."
This rough start, Koo says, was a great primer on how to pick up on different social cues, blend in, and thrive.
"By the time I got to college," she said, "I was recruited by the Black sororities because they thought I was a cool Asian."
This chameleon-like flexibility has helped her grow in various business development roles over her past 18 years in Singapore. Koo learned to apply the cultural context she grew up within to the leadership skills she picked up in the West. She says that unique balance makes her, and others like her, into leaders "who are creative and are not dictators, that can actually unleash talent on the ground and empower them to do things differently and be creative."
"I have an Asian face. I think that helps. But once I open my mouth and I have an American accent, there is always suspicion that I'm an arrogant American,"
According to Koo, the biggest barrier to entrepreneurship in Asia is a school system that penalizes failure. Student are more risk averse and don't see as much initiative to build any business outside the norm.
"In Asia, there is not a great depth of leadership talent, but there is a huge amount of really smart people out here," she said. "So if you can unleash their smarts and create an environment that brings out the best in them and allow them to fail...it's powerful what you can build."
CXA launched a year and a half ago and has already nabbed Asia-based satellite offices for major companies like American Express, Google, and Seagate. They are on track to close a billion dollars in revenue by the end of their first year in operation. Koo's bi-cultural background taught her how to navigate distinct cultural subtleties between all fourteen regions she worked with in Asia.
Racial ties, she says, help her to win trust, but she still needs to prove herself on a daily basis.
"I have an Asian face. I think that helps. But once I open my mouth and I have an American accent, there is always suspicion that I'm an arrogant American," said Koo. "You don't want to be an ugly American, but you want to bring your Asian and American hybrid culture to Asia because of the growth."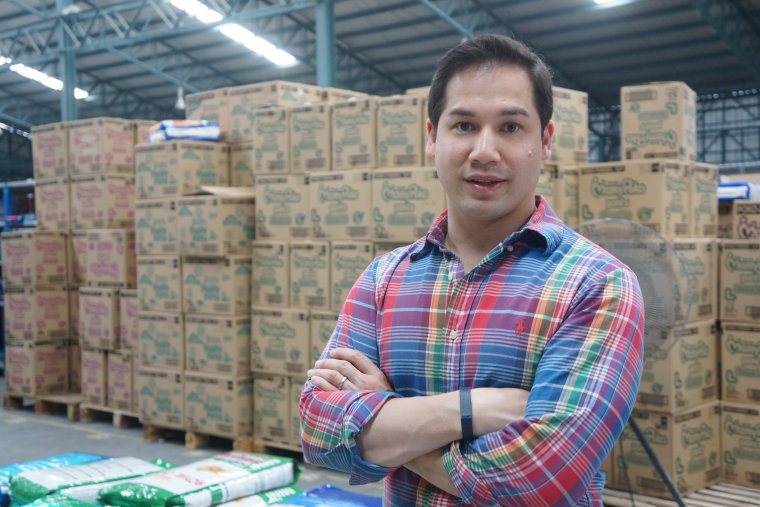 Paul Srivorakul, CEO of Southeast Asia based venture capital firm Ardent Capital, made the same leap more than 10 years ago. Born in Thailand and raised in California, he considers himself "American Thai" rather than "Thai American." He visited Thailand while on vacation from his first job in tech, working sales at AskJeeves, and saw opportunity in Thailand's undeveloped web industry.
Websites were still new in Southeast Asia, and the price of entry prevented many companies from jumping into this emerging market, so he moved back, took five months to learn web development, and set up shop making websites and selling ad space.
Srivorakul's first online digital media startup, Admax, swept up clients with minimal-to-no competition. It has since been acquired and now has a monthly reach of over 90 million unique users.
At the time he launched, he could barely speak Thai. The context-rich language highlights deference to elders and respected figures. Business negotiations often entail a nuanced dance of proper pronouns. Still, Srivorakul's second-grade-level speaking ability didn't hurt him.
"When you're in Silicon Valley, you have a thousand competitors that have to compete to solve this one little problem, where out here you have not so many."
He spoke Thai in "a very aggressive manner" and "if you're 100% [Thai], you can't get away with speaking that way culturally. The fact that you're mixed, you can get away with [saying] 'this is how it works in America...and being very aggressive, in some sense, but they get it and they kind of like that they're learning something new."
He modeled his company after the transparent culture Silicon Valley dotcoms, telling employees what investors were thinking and everything that was happening at the executive level.
"I think that level of transparency is so different from how the local companies operate," Srivorakul said, "and I think being mixed, or Asian American, allows you to communicate that better."
Since his first venture, he's sold two successful startups and is working on a third, aCommerce, an e-commerce logistics company. His venture capital firm, Ardent Capital, has invested approximately $11 million in four different Southeast Asia based companies and recently raised $12.5 million to invest in Indonesian startups.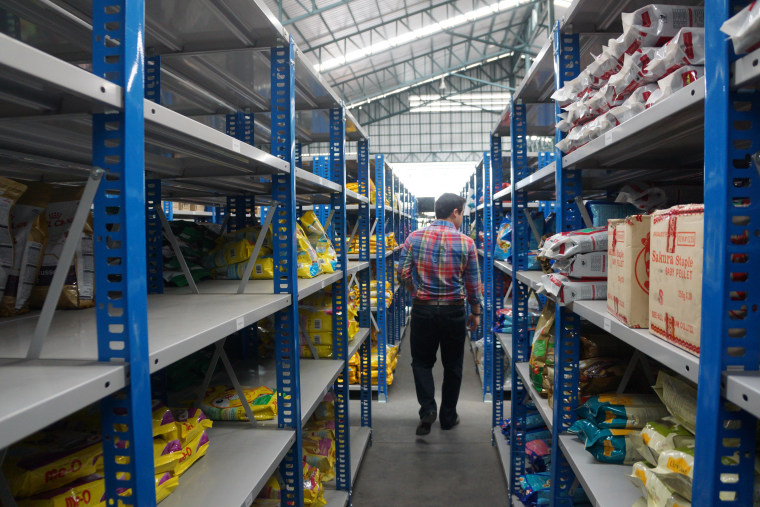 The then-gaping hole in the software and tech industry jump-started his career, but the field, he predicts, will be cluttered soon enough.
"When you're in Silicon Valley, you have a thousand competitors that have to compete to solve this one little problem, where out here you have not so many," said Srivorakul. "That window of opportunity is definitely going to be shrinking in the next 2 to 3 years."
The market, he said, is ripe for Asian Americans with strong cultural ties to their families' countries of origin to take a leap of faith, and make the move.
"We're seeing a lot come back," said Srivorakul. "Imagine when you see some of the guys going 'I'm supposed to go back to Wharton but something's telling me I don't want to go back to school because I'm going to be missing this,' you're going whoa. They actually want to avoid going back to school to start something now."
"It's hard for that guy, because they expect him to be more like a local but he's not."
Jane Hyun, author of Breaking the Bamboo Ceiling, a guide to career strategies for Asians, also coaches high-level executives across the world. She cautions that having a bi-cultural background isn't enough to succeed on Asia's booming business scene.
"If the person is so acculturated to American culture and not so connected to Asia, doesn't speak the language, outside of what she looks like, may not have the Asian cultural perspective and know-how to interact with locals, then I don't know if that person will be successful unless that person really tries hard to be culturally adaptive," said Hyun.
In some cases, Hyun warns, Asian Americans can face the added challenge of living up to locals' expectations.
"It's hard for that guy," said Hyun, "because they expect him to be more like a local but he's not."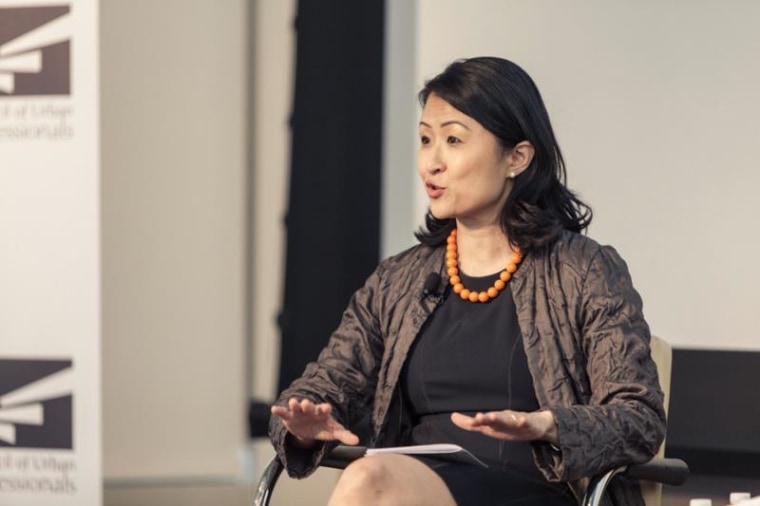 Peng Ong, Singaporean national and co-founder of Match.com, sold three companies in Silicon Valley and says succeeding in any startup, no matter what country, comes down to knowing your market. The only way to do that, he says, is to speak the same language. Literally.
"If you don't speak the language, it's a big problem," said Ong. "The tech business, especially the consumer business, requires you to have a really deep view of the local markets. So it's really difficult if you don't understand local cultures and norms. But I'd say that's part of the fun doing business out there."
But the opportunities, Ong believes, will only continue to grow in the near future. His venture capital firm, Monk's Hill, just raised $100 million and is about to close partnerships with an undisclosed number of Indonesia and Singapore based startups in November. They will be expanding to the rest of Southeast Asia in the next couple years.
"I had to earn their respect by showing them I could outsell them."
The business landscape in Asia has changed drastically in the past two decades. The wide gaps in industry made it easier for entrepreneurs to establish themselves in the past, but now that the gaps are closing, Asian-American entrepreneurs say they can couple their second or third culture with true grit.
Culture may get them in the door, but finding their business footing comes down to the basics. Though Koo's Asian culture helps her relate to local partners better now, she says her American side got her into trouble in the early days. While leading all male teams in Korea and Japan, she had three strikes against her.
"First, I was American. That was the worst strike. Second, I was female. And third, I was another Asian, not a White male, who were usually the bosses," said Koo.
This experience taught her how she wields her bi-cultural identity, business is business and success ultimately relies on performing better than the next person.
"To earn their respect, I really had to prove I was worth listening to. The way I earned their respect [was to understand] the issues they were facing," said Koo. "I was able to bring them so many clients that they both doubled and tripled in size. I had to earn their respect by showing them I could outsell them."