Asian American and Pacific Islander (AAPI) community leaders have been adding their voices to those in the Black Lives Matter movement this month, arguing for solidarity and accountability across communities as the nation grapples with the shooting deaths of unarmed African Americans by police officers as well as the shooting deaths of police officers in Dallas and Baton Rouge.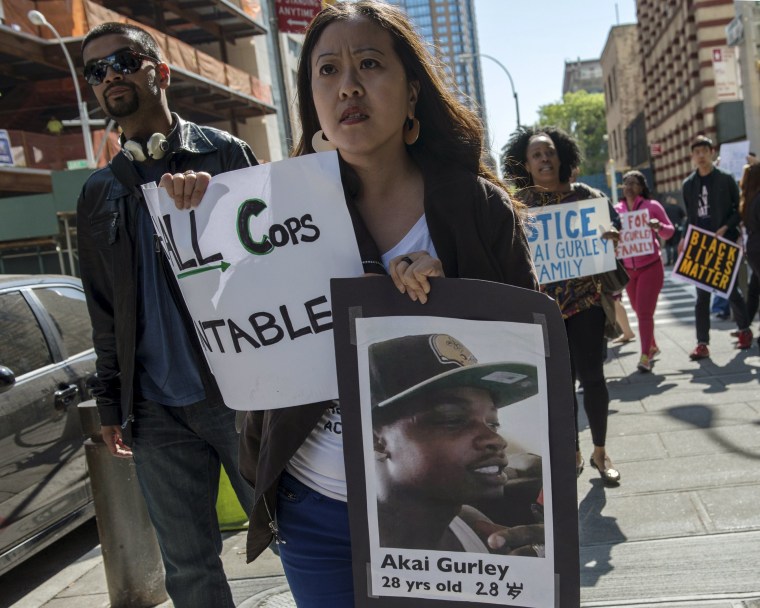 "As AAPI allies and co-conspirators, we won't stand complicit in this system that disproportionately discriminates, devalues, and brutalizes folks who are unapologetically Black," Gregory A. Cendana, executive director of the Asian Pacific American Labor Alliance, AFL-CIO, (APALA), told NBC News after the third police officer was acquitted in the death of Freddie Gray in Baltimore last week. Yesterday, the remaining charges against officers in the Freddie Gray case were dropped.
RELATED: Prosecutors Drop Remaining Charges Against Officers in Freddie Gray Case
"The deaths of Freddie Gray, Sandra Bland, Eric Garner, Rekia Boyd, and countless others have still not been brought to justice," Cendana said. "This makes it even more critical that we work together to dismantle a system that protects those in positions of power and privilege and pivot our organizing efforts to standing with the movement for Black lives."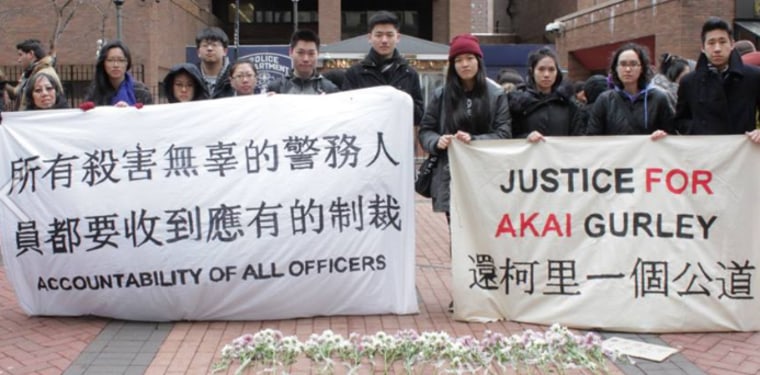 While mourning the lives of African Americans lost to gun violence so far this year and the lives of the police officers killed in Dallas, the National Coalition of Asian Pacific Americans (NCAPA) also called upon Asian Americans and Pacific Islanders to do more.
"NCAPA understands that solidarity is not enough," the organization said in a statement. "We know that Asian Americans and Pacific Islanders must address anti-blackness in our families and in our communities. We must have conversations about race with our families and friends. We must refuse to be used as a wedge against other communities of color and must start by rejecting the 'model minority' myth. NCAPA and its member organizations seek to lead by example in all of these areas."
Other NCAPA members that have issued statements include Asian Americans Advancing Justice, the Asian American Psychological Association, the Japanese American Citizens League, the National Asian Pacific American Women's Forum, and the Southeast Asia Resource Action Center.
After a national conversation this month to discuss challenges facing the AAPI community in showing and creating solidarity with the Black Lives Matter movement, using the hashtag #AAPICall4Solidarity, advocates are urging AAPI organizations to join as signatories on a Joint Statement for AAPI Solidarity with #BlackLivesMatter and the Movement for Black Lives.
Follow NBC Asian America on Facebook, Twitter, Instagram, and Tumblr.
RELATED
SOCIAL