By the end of September, there will be roughly 305,000 Asian-American, Native-Hawaiian, and Pacific-Islander veterans in the U.S. armed services, according to the federal Department of Veterans Affairs. But not all of them are aware of what benefits they can receive after serving their country, retired Chief Warrant Officer 3 Fang A. Wong told NBC News.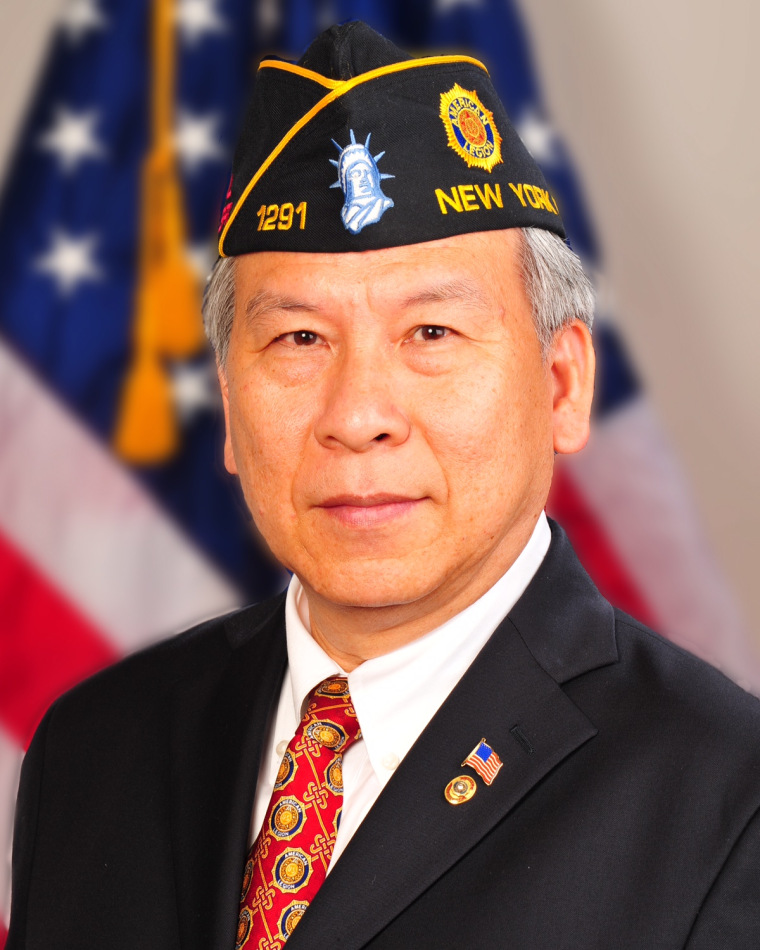 "Some of them think everything is taken care of 100 percent, and that's the assumption they go on," said Wong, who spent 20 years in the Army until 1989. "Some of them don't even know that hey, I can go to the VA and seek help if I need help to evaluate my condition."
Wong, 68, hopes to change that with his appointment to the Advisory Committee on Minority Veterans, a 12-member panel created in 1994 that briefs Congress and the veterans affairs secretary on the department's administration of benefits and provisions of health care, benefits, and services to the country's 4.7 million minority veterans. U.S. Rep. Grace Meng (D-N.Y.) recommended Wong, a Bronze Star recipient, for the role.
The Department of Veterans Affairs made national headlines in 2014 following revelations that at least 40 veterans died while awaiting care at a facility in Phoenix, Arizona, operated by the VA.
Since then, some things have changed for the better, President Barack Obama has said, including a drop in veteran unemployment and homelessness. But suicide among veterans remains high — around 20 a day — and wait times at some hospitals are still long.
Wong, who attended NBC News' Commander-in-Chief forum last week, said he was hoping to pose a question to Democratic nominee Hillary Clinton or Republican nominee Donald Trump about privatizing the VA, which Wong opposes. Clinton has said "we're going to reform and strengthen" the VA and "not privatize it," while Trump has said "veterans should be guaranteed the right to choose their doctor and clinics," either at a VA facility or private medical center.
"Once the veterans are able to get in and receive the care provided by the doctor and staff, pretty much everybody's happy with the service," Wong said. "A lot of them say it's actually better than the outside."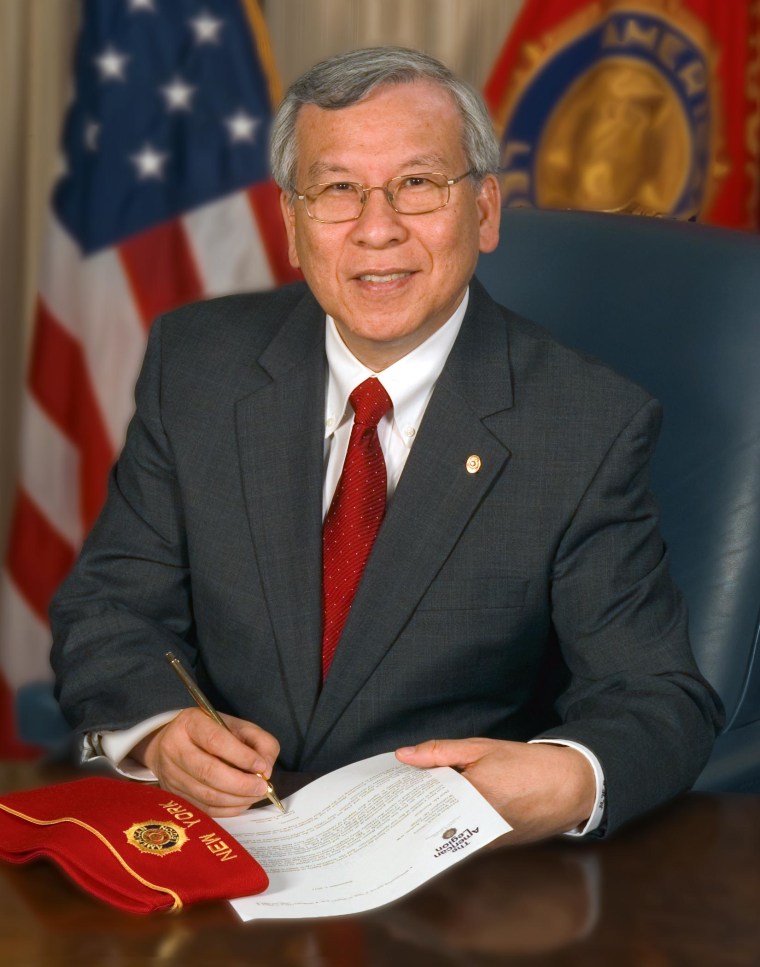 "The biggest problem with the VA is, well, how come I have to wait so long, how come when I submit a claim, I have to wait six months, two years, three years, or sometimes, if you're in the wrong place, you cannot see a doctor until it's too late," Wong continued.
Wong, who emigrated from China in 1960, said Asian-American vets sometimes face different obstacles than Pacific Islanders in obtaining services.
"A lot of the folks that serve, sometimes they may still have a little bit of a language phobia or a language barrier, in a sense, that prevents them from getting the proper information or the correct information," Wong said of Asian Americans, who by the end of this month will account for 5.7 percent of minority veterans.
For Pacific Islanders, who might not be living in the contiguous U.S., finding a nearby VA medical facility can also present a challenge, Wong added.
A former national commander of the American Legion, Wong didn't say whether he thought Clinton or Trump would make a better candidate on veteran issues.
He called Clinton, who served on the Armed Services Committee as a New York senator, "a friend of the veterans." He also said he believes Trump's "heart is there to support veterans," adding that the real-estate mogul supported activities for vets during the 1990s.
Regardless of who becomes the next president, Wong's role on the committee, he said, will include holding town halls with veterans and giving Congress and the VA secretary advice and recommendations on benefits, programs, and services for America's minority vets, who make up around 21 percent of all men and women who have served in the military.
"Our term is for two years, and our marching orders are pretty clear," Wong said. "It doesn't matter who's sitting up there. It's our job to listen, to hear, to observe, and to show our concern, and come up with the best recommendation that's possible within the team and present it."
Follow NBC Asian America on Facebook, Twitter, Instagram, and Tumblr.