This August, Team USA will be headed to the 2016 Rio Olympics with over 500 athletes across 42 Olympic sport disciplines. Of these athletes, over 30, competing in a variety of sports including swimming, fencing, table tennis, and volleyball, identify as Asian American. Below are 10 Asian-American athletes to watch during the Rio Olympics. Keep their names in mind, as there's a good chance that some of them will be leaving Rio with new medals.
Alexander Massialas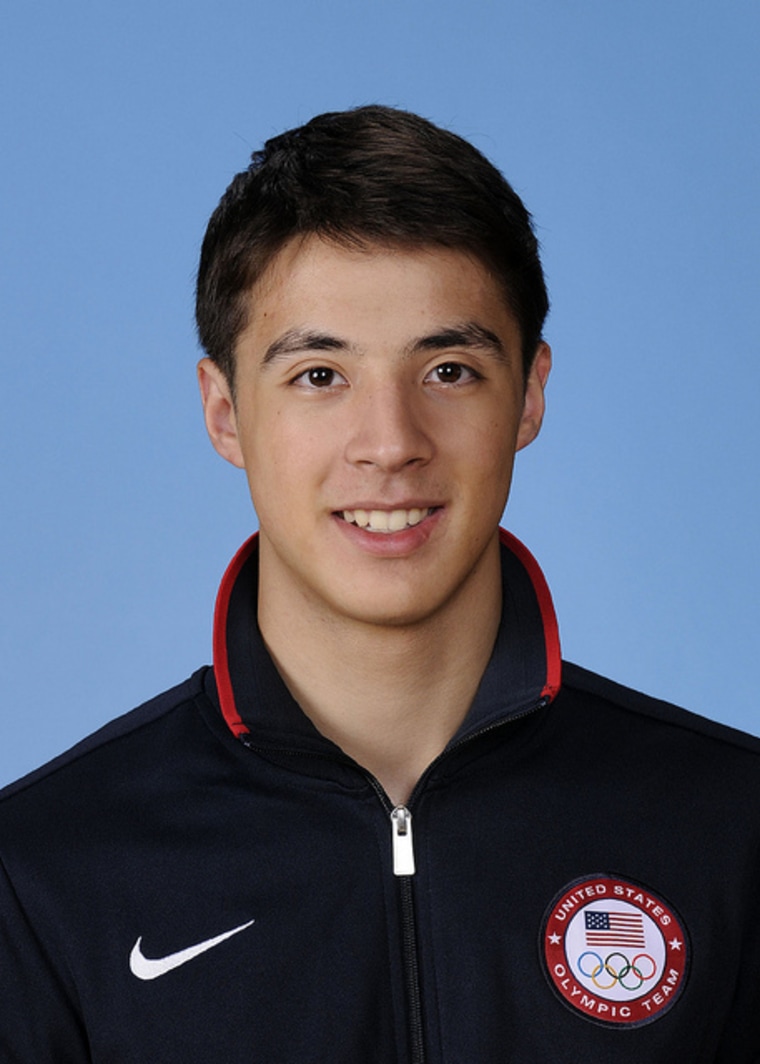 Born to a Greek father and a Taiwanese mother, San Francisco native Alexander Massialas is poised to win a medal at the Rio Olympics this year. Currently ranked the number one male foil fencer in the world, Massialas was also the youngest male member of the 2012 U.S. Olympics team.
He comes from an accomplished fencing family — his father Greg was a three-time Olympic fencer and his younger sister Sabrina was the first U.S. fencer to ever win a Youth Olympic Games gold medal. Massialas is currently a student at Stanford University and majors in mechanical engineering. He can speak Mandarin and attended the Chinese American International School as a child.
Gerek Meinhardt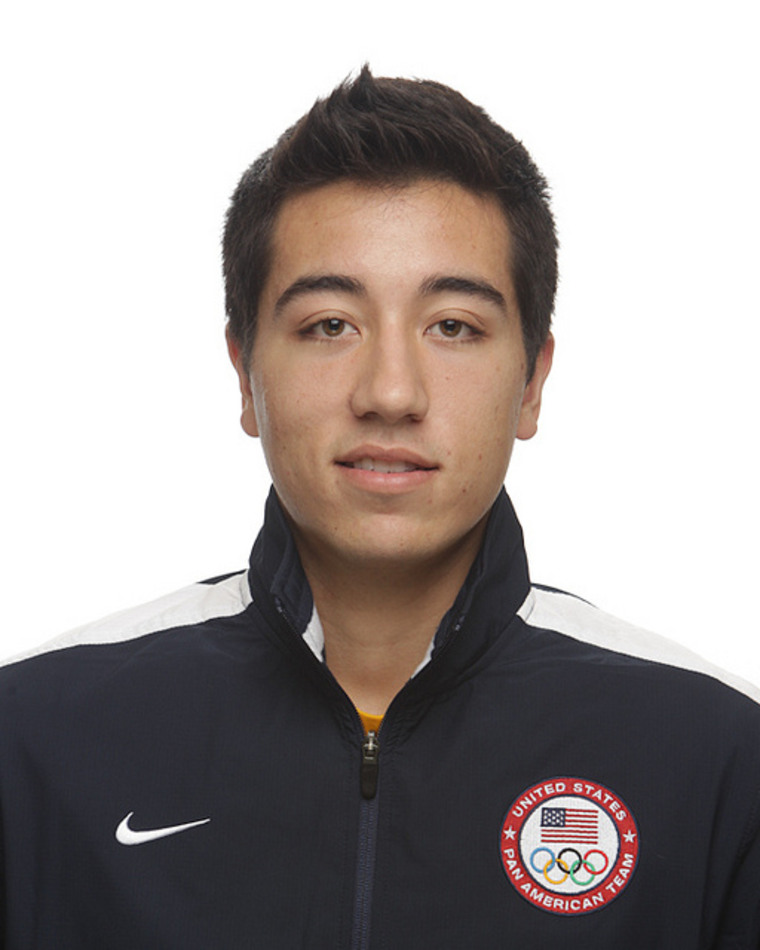 Like Massialas, Gerek Meindhart is also a Taiwanese-American fencer. The two are good friends since Meinhardt's mother Jane was primary school classmates with Massialas' mom Vivian, and it was Vivian's suggestion to have Meinhardt join the fencing club. While both of Meinhardt's parents were architects and not fencers, Massialas helped coach Meinhardt for competition.
In the past, Meinhardt also played basketball. His sister Katie played the sport at Boston University (BU) and still holds the BU record for most points in a game. Meinhardt recently received an MBA from Notre Dame and works as a Deloitte consultant when he isn't competing in the games.
Lee Kiefer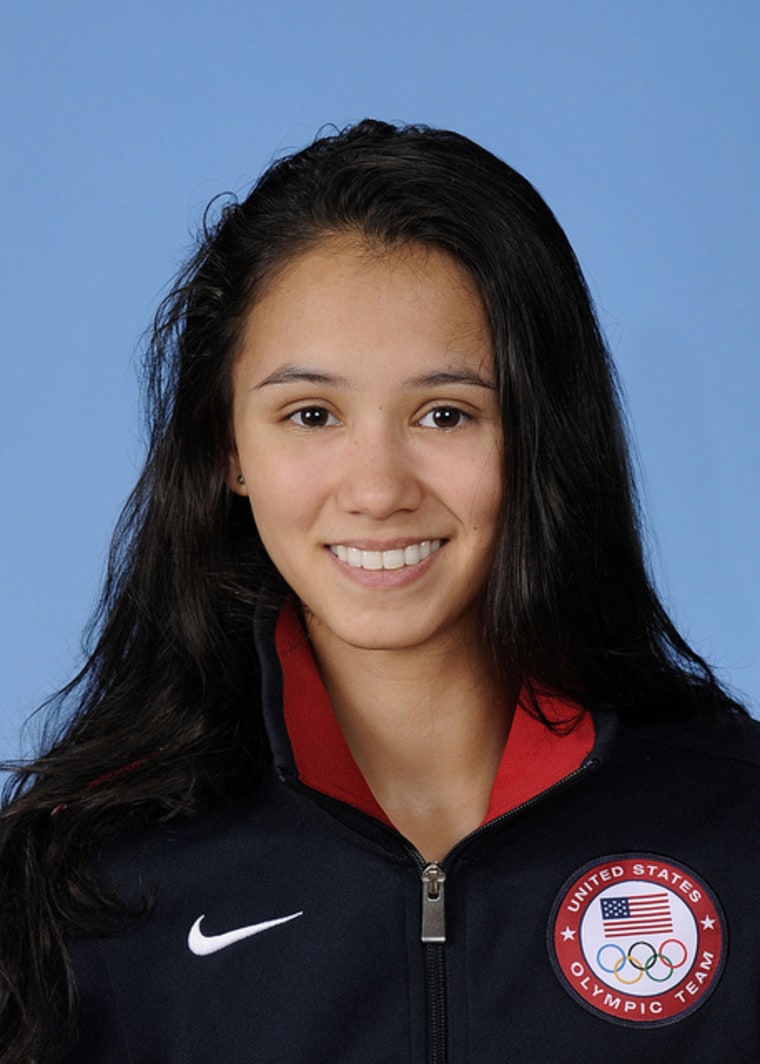 Filipino-American fencer Lee Kiefer is currently ranked third in women's foil and was the first athlete to ever win seven consecutive individual titles at the Pan American Championships. Fencing also runs in the family — she is the daughter of a former Duke University fencing captain and has a sister Alex and brother Axel who also compete.
Kiefer is currently a senior pre-med major at the University of Notre Dame. Her father Steve is a neurosurgeon, her mother Teresa is a psychiatrist, and her older sister Alex is a Harvard pre-med student.
Nathan Adrian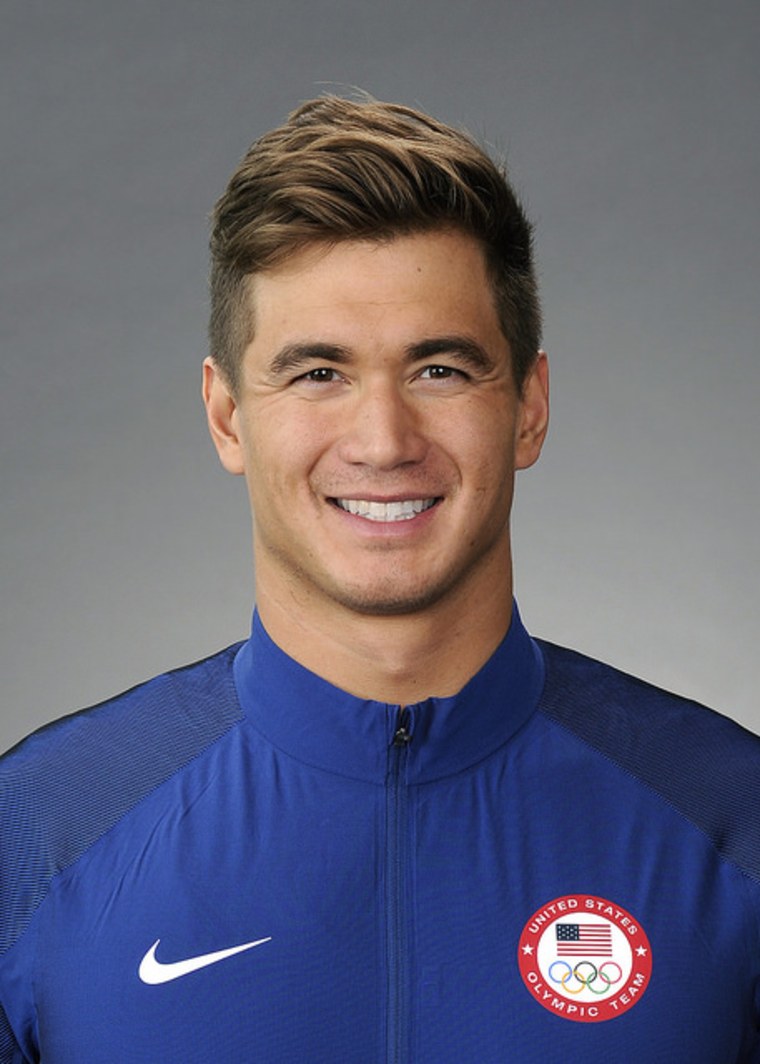 This three-time Olympic swimming gold medalist will be back in 2016. In this year's Olympics, Adrian will compete in the 50 meter and 100 meter freestyle events. Adrian is in a good position to defend his Olympic gold medal in the 100m, as he finished first place in that event at the U.S. Olympic Trials. This Bremerton-born athlete is half-Chinese and was honored at the Robert Chinn Foundation's Asian Hall of Fame. Adrian majored in public health and graduated with honors from UC Berkeley in Spring 2012. After he retires from competitive swimming, Adrian has expressed interest in becoming a doctor.
Paige McPherson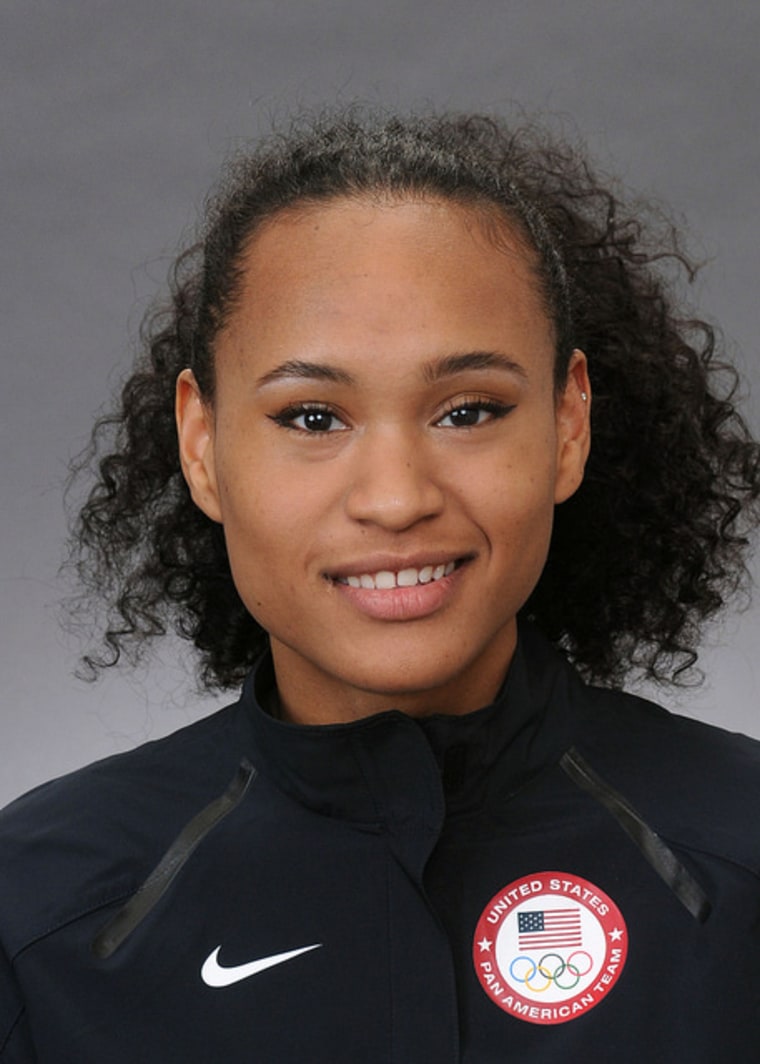 Paige McPherson is an Olympic taekwondo competitor of Filipino and African-American descent. McPherson, who won a bronze medal in the women's 67 kilogram taekwondo event in 2012, will return to compete in Rio. While McPherson grew up in Sturgis, South Dakota, she comes from what she likes to call a "rainbow family." McPherson is one of five adopted kids in her family — she has a Korean brother, a St. Lucian little sister, and two Native American siblings. McPherson attended Miami-Dade College and continues to train primarily in Miami. After the 2015 Pan Am Games Team Trials, McPherson got the chance to meet her biological brother. Once the Rio Olympic Games come to a close, McPherson hopes to meet more members of her biological family.
Lia Neal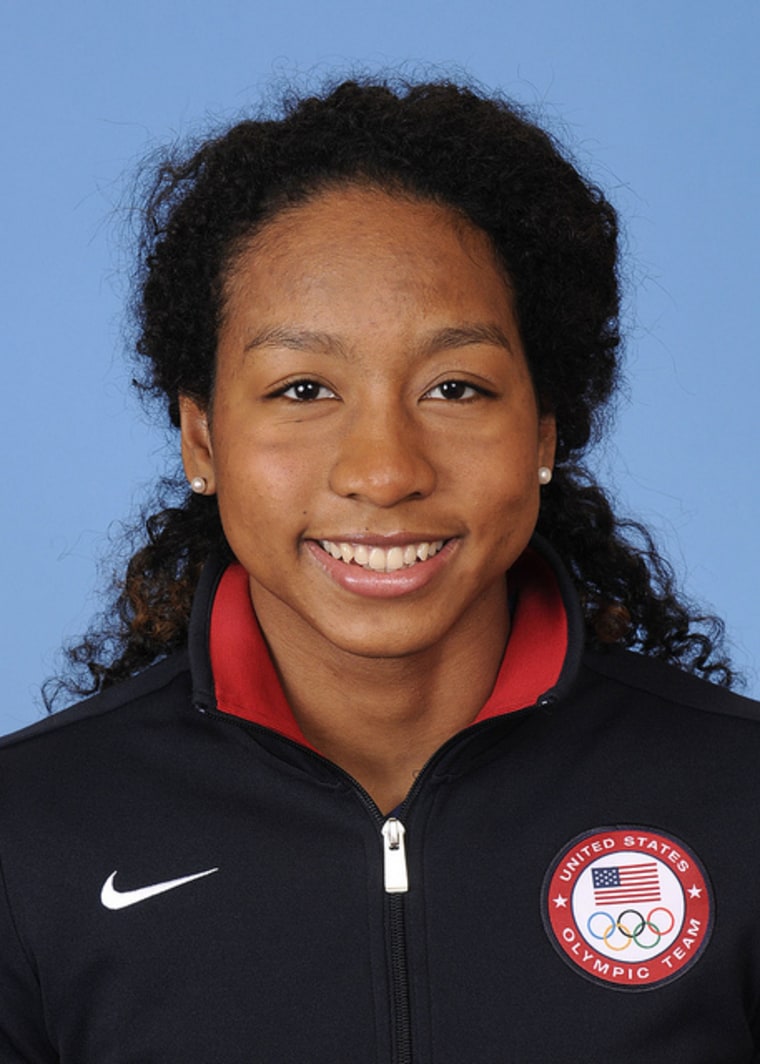 Olympic swimmer Lia Neal identifies as both African American and Chinese American. Neal celebrates all Chinese holidays, and went to a Chinese pre-school program — which is why she speaks Cantonese and has studied Mandarin for years. This Brooklyn native won a bronze medal at the London Games in the 4 by 100-meter freestyle relay with Missy Franklin, Jessica Hardy, and Allison Schmitt. This year, Neal came in fourth during the 4 by 100 freestyle Olympic trials, allowing her the fourth spot in the 4 by 100-meter freestyle relay team. Neal is currently a Stanford University student, and her classmate Simone Manuel also made it onto the Olympic swimming team. This makes it the first time two Black female swimmers will swim simultaneously on the U.S. Olympic team.
Jay Litherland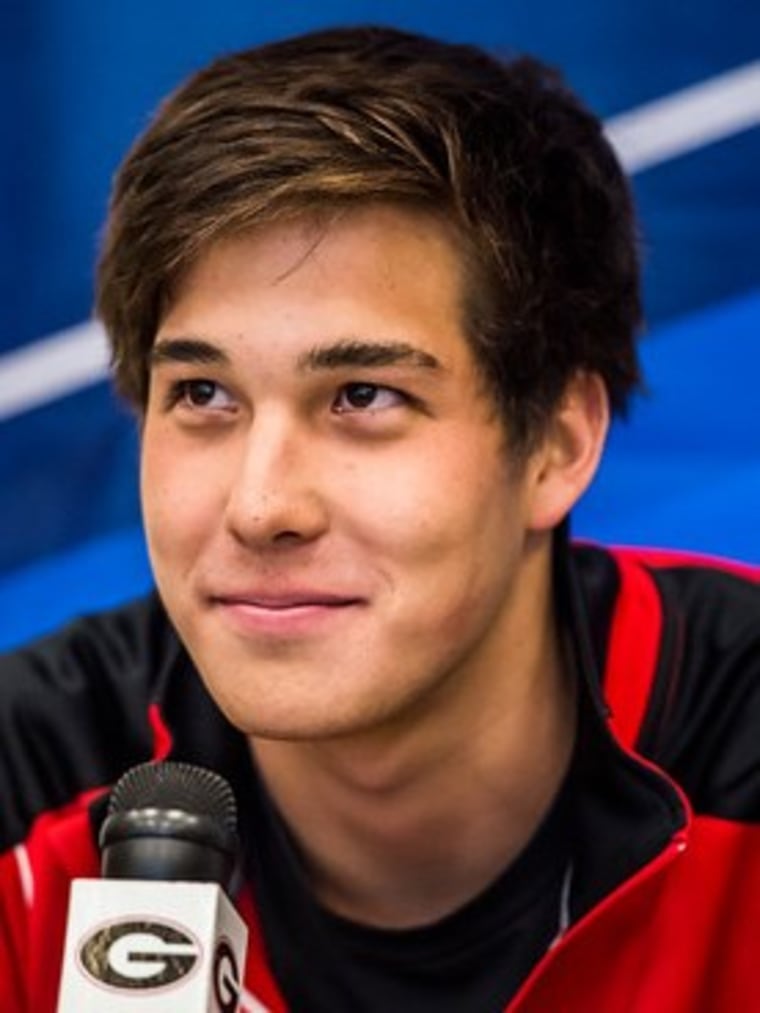 Jay Litherland is an Olympic swimmer majoring in business at the University of Georgia. He's also a triplet – and has triple citizenship in the U.S., Japan, and New Zealand. He can speak Japanese and started swimming at the age of 8. At this year's U.S. Olympic Team Trials, he managed to finish second in the 400 meter individual medley. Litherland won the second of two U.S. Olympic spots in the event, eking out the defending Olympic gold medalist, Ryan Lochte, by approximately a second. This will be the first time he will be attending the Olympics. He previously competed in the U.S. Olympic Trials in 2012.
Micah Christenson, Kawika Shoji, and Erik Shoji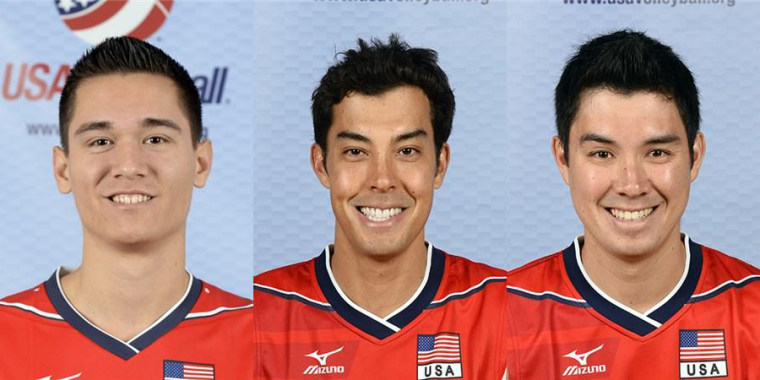 These three athletes will be representing the U.S. Men's National Volleyball Team at the Rio Olympics. Micah Christenson comes from a tall family - his father played basketball at the University of Hawaii-Hilo and his mother won three national volleyball championships at the same university. Anderson currently plays for Italian club team Cucine Lube Civitanova but won a gold medal with the USA team in the 2015 Men's World Cup. Christenson graduated from the University of Southern California and will be a setter for the men's national team. His full name is Micah Makanamaikalani Christenson, and his middle name means "gift from heaven."
Erik and Kawika Shoji are brothers — and both will be at the Rio Olympics in the U.S. Men's volleyball team. The Honolulu-born pair both attended Stanford University and played on the volleyball team when they were there. Their father Dave has coached women's volleyball at the University of Hawaii for more than 40 years, while their mother Mary played basketball at the same university. Kawika is currently a member of Turkish club Arkas Izmir, while Erik Shoji plays for German club Berlin Recycling Volleys.
Follow NBC Asian America on Facebook, Twitter, Instagram, and Tumblr.
RELATED