Asian American film festivals are not just about movies anymore, and they haven't been for years. These days, the events are intersectional spaces for creativity and community.
The Philadelphia Asian American Film Festival, which begins Thursday, will showcase a lineup of hip-hop artists, including Nitemrkt, Miyachi and Aisha Fukushima, and will be emceed by Philadelphia's own CHOPS, aka Scott Jung. The festival features 11 days of screenings, as well as talks with filmmakers. And as a major gathering of Asian American artists, it also incorporates food, stand-up comedy, experimental art, academia and performance artists.
More than 2,500 miles away, the San Diego Asian Film Festival also begins on Thursday, and incorporates food, music, dance and other performance arts, as well as panels and workshops.
"I think Asian American film festivals play a vital role in providing opportunities for new voices in our community to be heard, for these artists to be nurtured and supported so that they can continue to grow and create," actor Randall Park said in an email. "Asian American film festivals were the first time I saw myself on a big screen in front of a reactive audience."
Park will be honored with the Halekulani Award at the Hawaii International Film Festival, which also runs from Nov. 7-17.
The history of Asian American film festivals is both expansive and long. They take place
in Los Angeles, New York, Seattle, San Diego and Philadelphia, among other cities. The Asian American International Film Festival, which is held by Asian CineVision in New York City, dates to 1978. The San Diego Asian Film Festival celebrates its 20th festival this month, while the Los Angeles Asian Pacific Film Festival marked its 35th anniversary.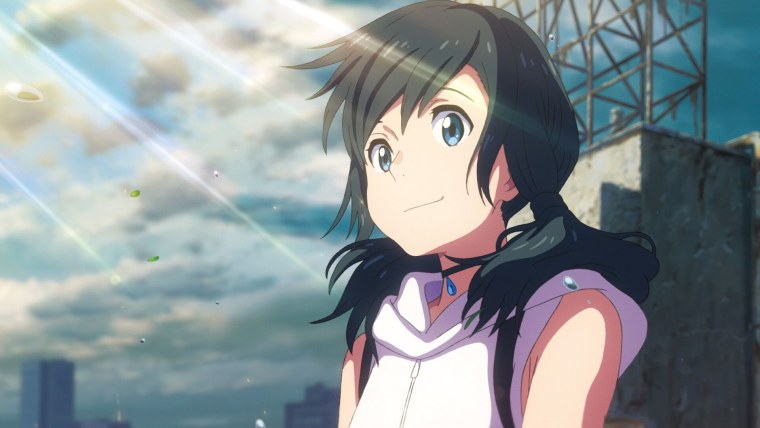 Films showing this year at the Hawaii International Film Festival, which is distinctive for its broader slate of foreign programming, include Bong Joon Ho's "Parasite," Hirokazu Kore-eda's "The Truth," and Yonfan's "No. 7 Cherry Lane," among others.
"The Asian American Pacific Islander experience is different here than in the contiguous U.S., since they are the majority. Asian culture, especially East Asian (Japanese and Korean in particular) is such a big part of local culture," Anderson Le, the Hawaii festival's artistic director, said in an email. "So these films perform very well and across a broad spectrum of demographics and ethnicities."
In addition to providing exposure for films on the market, the festivals have evolved into a space for creative development and support for filmmakers and their work.
The Center for Asian American Media, which produces CAAMFest in San Francisco every year, spearheads initiatives that help filmmakers finish their films and other ways to help them move forward, including producing projects. "We have this new prime-time series coming out next May, a five-part series called 'The Asian Americans'on PBS that we helped produce," the festival's director and lead curator, Masashi Niwano, said.
In addition to celebrating its two-decade anniversary, the San Diego Asian Film Festival will feature on its opening night the first feature-length documentary by the Pacific Arts Movement, "The Paradise We Are Looking For."
"You're here to develop new voices, new platforms, and help develop the stories," Brian Hu, the movement's artistic director, said.
Director Andrew Ahn said in an email that without these festivals, he might not have had enough confidence to make his feature "Spa Night." "These festivals launch careers," he said.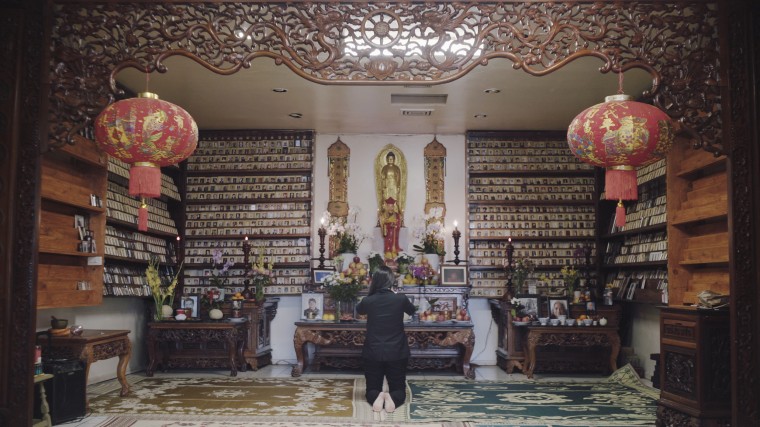 There's a challenge that comes with the audience shift to streaming rather than moviegoing over the last few years.
"We had to think about a couple years ago, when folks were not going to the movies anymore, how to re-engage them, so all those different offerings that intersect movies, music, food, especially for API — a lot of that is cultural based — we think, how do we use that as a mirror to reflect community?" Francis Cullado, executive director of the Los Angeles Asian Pacific Film Festival, said.
"For us, it's not just about promoting movies. It's about delivering that interactive experience," New York festival executive director John Woo said.
The West Coast festivals can also be credited with influencing other new events. "These festivals were HUGE influences on our Taiwanese American Film Festival," Anthony Ma, the executive director of the Taiwanese American Film Festival, which started in 2017, said in an email. "Through their screenings, events and educational programs, they gave filmmakers a community to celebrate, learn and grow with."
While "Crazy Rich Asians," "The Farewell" and "Always Be My Maybe" have captured the mainstream spotlight, there remains a need for separate spaces where independent Asian American stories can shine.
"I worry that in this emerging landscape of more mainstream AAPI media representation, some people might mistakenly think that AAPI film festivals are no longer necessary," Rob Buscher, the festival director for the Philadelphia event, said. "Further, there are certain niche stories that will never be picked up for wide distribution that our festivals uplift and celebrate, building community support and fostering dialogue around significant issues."
Producer Brian Yang agreed. "Asian American film festivals have been a bedrock and continue to be needed because without them, so many stories by Asian American creators will never have a place to be seen," he said in an email. "We need these festivals to keep allowing our voices to be heard."
And there's still yet more work for festivals to do. "Connecting with other communities of color is the next step," Cullado said, "at least for us, making sure audiences are as diverse as possible."
Follow NBC Asian America on Facebook, Twitter, Instagram and Tumblr.