Since it was founded in 2002, thousands of filmmakers from around the world have come to the Tribeca Film Festival in New York City to screen and celebrate their work.
Here are films featuring Asian-American and Asian filmmakers and casts or focus on themes and issues that affect the Asian-American community at the 2017 festival, which is scheduled to take place from April 19 to 30.
"A Suitable Girl"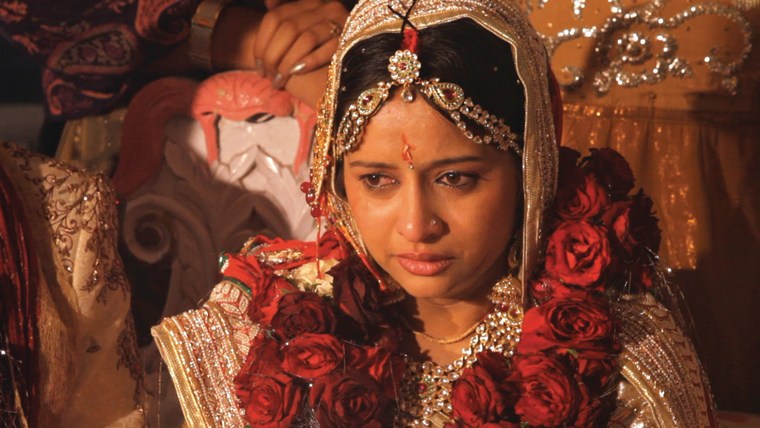 In Sarita Khurana and Smriti's Mundhra's "A Suitable Girl," the filmmakers document the lives of three young women in India — Dipti, Amrita, and Ritu. The three are all in arranged marriages, some out of desperation and some out of the pressures from their family.
Over the course of four years, they juggle their careers as well as having families and social lives. Through the stories of each of these women, viewers get a unique viewpoint on the institution of marriage.
"Mother's Day"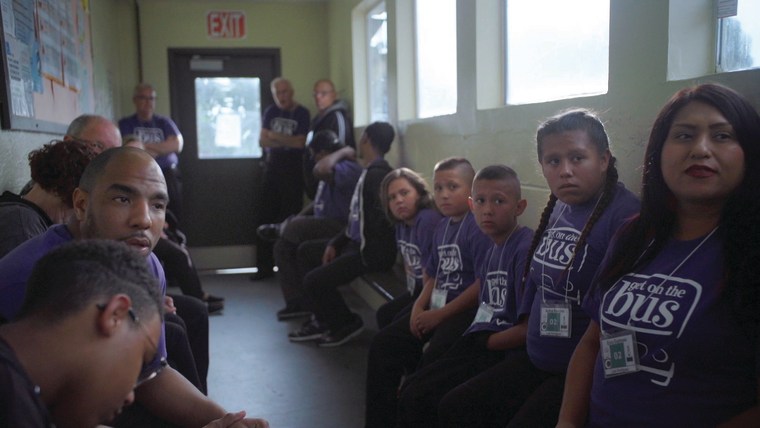 Every year on May 12, a charity bus full of children drives across California in order for the kids to see their mothers in prison. In Elizabeth Lo and R.J. Lozada's short documentary, the filmmakers explore the impact mass incarceration has on youth through exploring this annual tradition.
"I Am Evidence"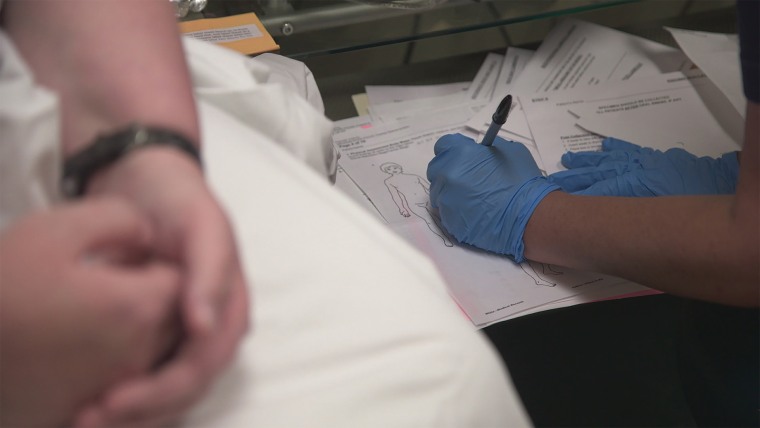 According to the filmmakers of "I Am Evidence," each year, thousands of rape kits containing evidence are left untested by police in the United States, leaving perpetrators free and survivors ignored. Directed by Trish Adlesic and Emmy Award winner Geeta Gandbhir and produced by "Law & Order: SVU"actress Mariska Hargitay, the film takes a close look at the issue and its consequences and gives voices to the survivors affected.
"WASTED! The Story of Food Waste"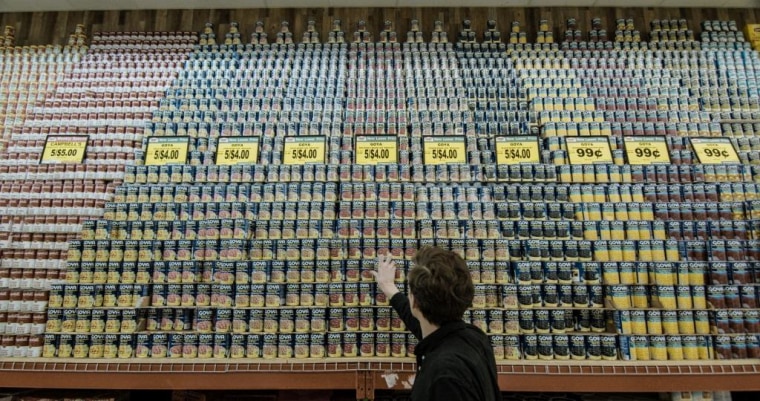 According to "WASTED! The Story of Food Waste,"80 percent of the world's water, 40 percent of its land, and 10 percent of its energy is dedicated to growing food, but 1.3 billion tons of food is thrown out.
Directed by Anna Chai and Nari Kye and executive produced by Anthony Bourdain, the film sheds a light on food waste and showcases world renowned chefs — including Dan Barber, Mario Batali, Danny Bowien, and Massimo Bottura — who offer creative and tasty solutions on how to solve this worldwide problem.
"Love the Sinner"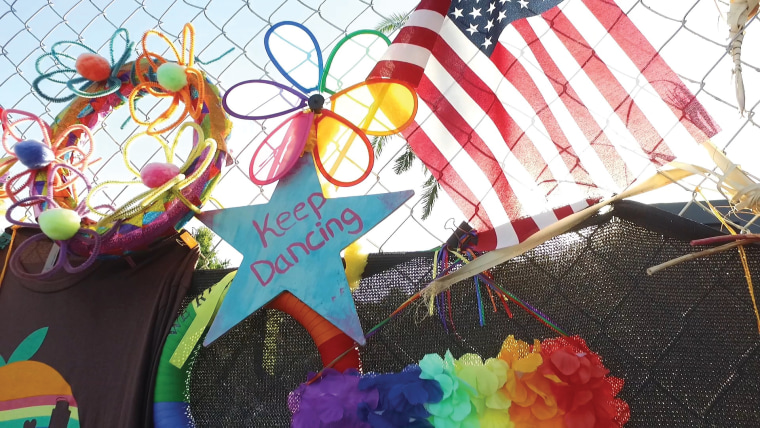 Another film co-directed by "I Am Evidence" Geeta Gandbhir, this short documentary made with co-director Jessica Devaney explores the roots of homophobia in the wake of the 2016 Pulse nightclub shooting that took place in Orlando, Florida.
"The Departure"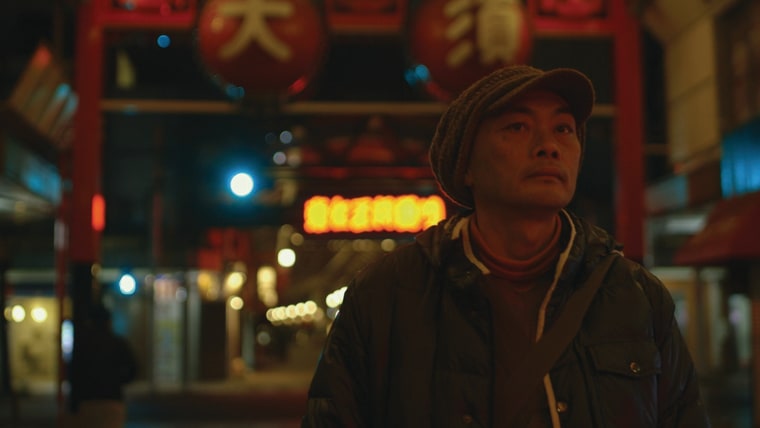 What does a man who has spent most of his life inspiring suicidal people to keep on living do when he finds out his own health is at risk?
Emmy Award-winning director Lana Wilson takes you into the world of former rebellious Japanese punk rocker turned Buddhist monk, Ittetsu Nemoto, who now has a wife and child, and has to find the strength to take his own advice and care for himself after discovering he has heart disease.
"AlphaGo"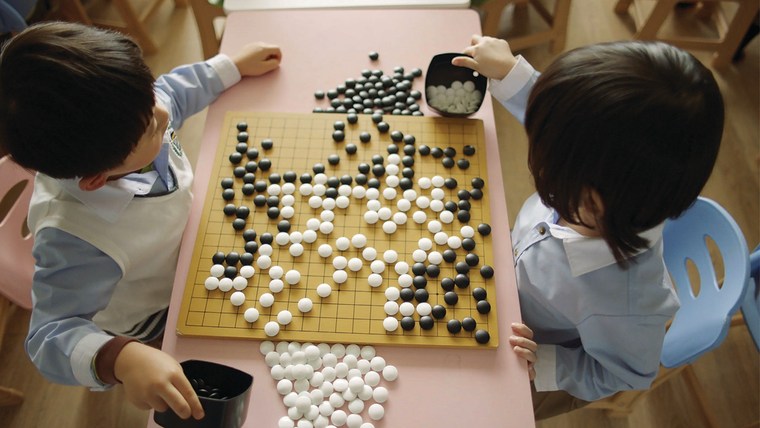 The Chinese board game Go has been considered a landmark for artificial intelligence and is often times said to be more complex than Chess. Man meets machine in Greg Kohl's film, "AlphaGo," which follows the 2016 match in South Korea between Lee Sudol, one of the world's highest ranked Go players versus the Google DeepMind team.
"Newton"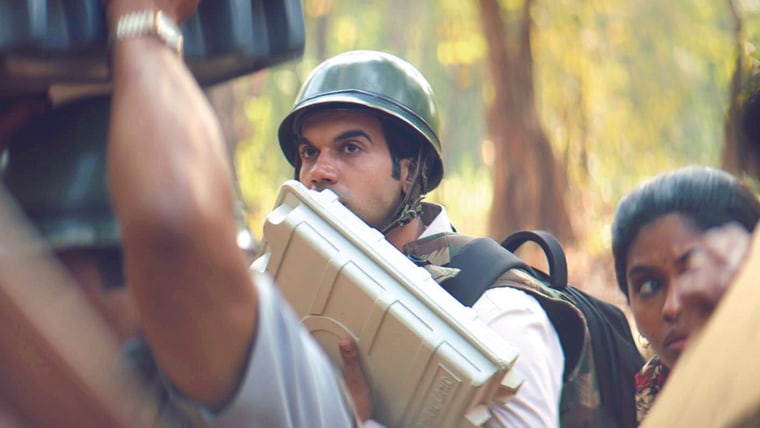 In Amit V Masurkar's narrative feature"Newton," the titular character (portrayed by Rajkummar Rao) is an young office clerk volunteering as a poll worker in India as it prepares for an upcoming election.
Wanting to help his country, he takes an opportunity to head up a polling station in a thick jungle, which has been taken over and controlled by communist troops for decades, in order to prove his bravery.
"King of Peking"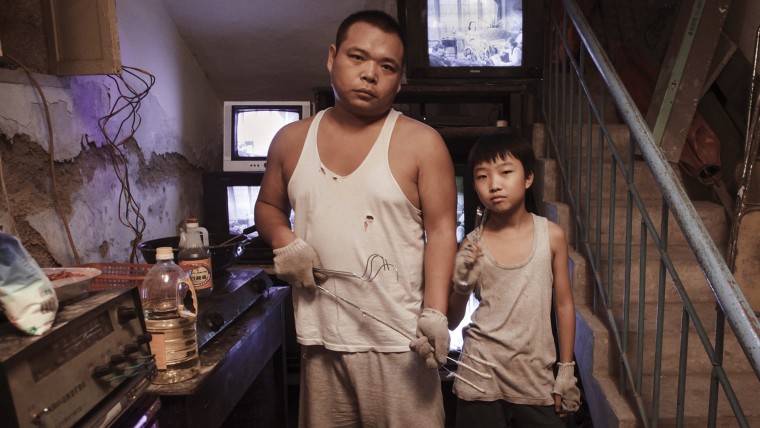 A close-knit father and son, Big Wong and Little Wong (played by Zhao Jun and Wang Naixun) start a movie pirating business out of the basement a theater so Big Wong can keep his son after his ex-wife demands he pay spousal support.
As the business becomes successful, Little Wong starts to question the morality of what the duo are doing, putting his relationship with his father to the test in this film directed by Sam Voutas.
"Mr Long"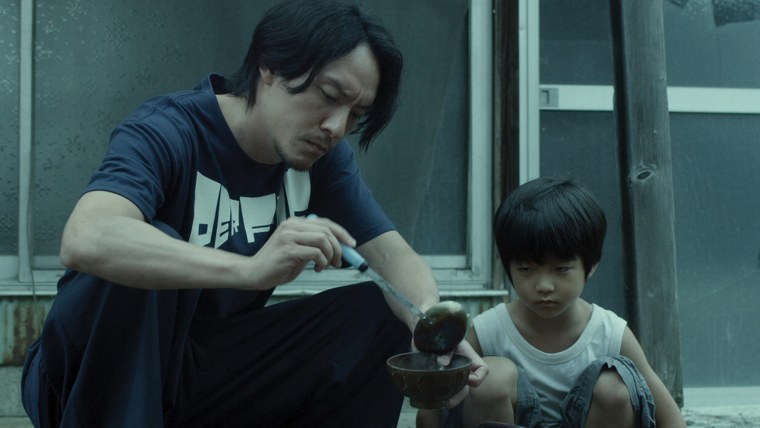 In Japanese director SABU's narrative film "Mr Long," a professional hitman (played by Chang Cheng) becomes stranded in a Japanese village without a passport after an assignment gone awry. He decides to change the direction of his life, setting up shop in his home and he befriending the locals. He opens a noodle cart that becomes popular, helps a young boy and his drug addict mother, and even falls in love.
But the consequences of being a cold-blooded killer start to catch up with him, risking the lives of the people closest to him in his newfound life.
"Iron Hands"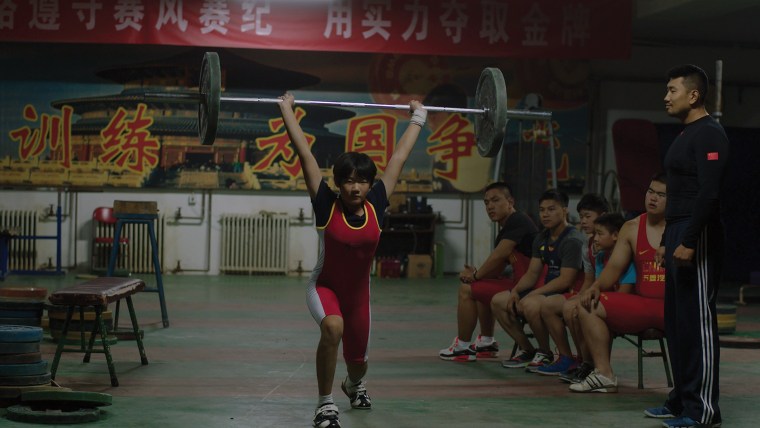 Columbia University student Johnson Cheng's narrative short film "Iron Hands" focuses on a 12-year-old Chinese girl who is in the midst of training and preparing for her final test trying out for a traditionally male Chinese youth Olympic weightlifting team and her connection with the gym's quiet groundskeeper.
"Alive"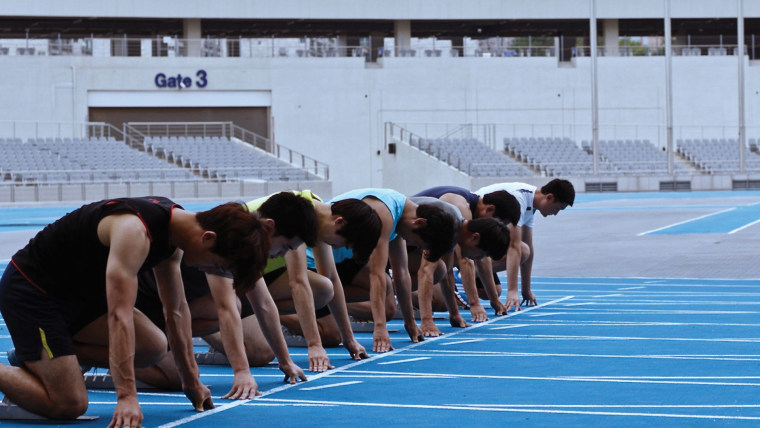 Screening in the same short film category titled as "Iron Hands" is Sung Hwan Kim's short film "Alive," which focuses on a 100-meter sprinter as he faces challenges at the end of his career and life.
"The Midnight Service"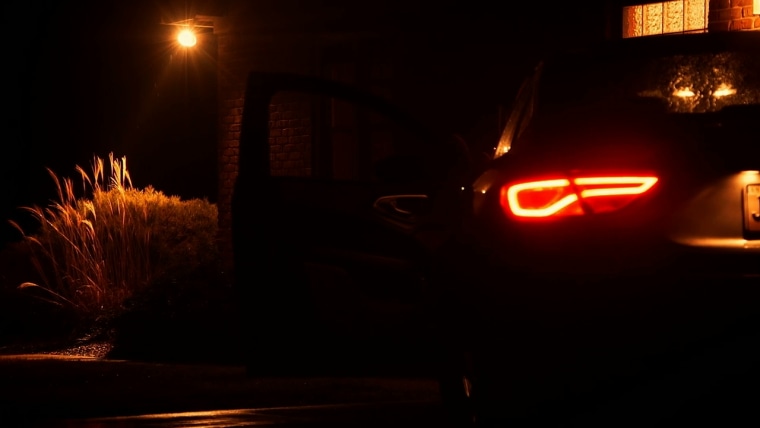 Filipino-American director Dean Colin Marcial's true crime series focuses on urban legends, famous criminals, occult pop culture, as well as first-hand accounts of the unknown.
"MA"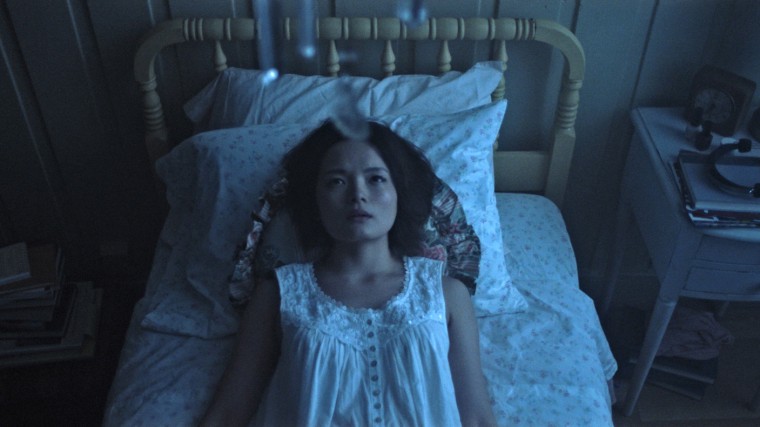 From director Vera Miao comes "MA" which is a part of Stage 13's anthology series "Two Sentence Horror Stories." When Mona, who still lives with her strict but loving mother, meets Erica and they have an instant chemistry that awakens something dormant inside her. However, Mona's ma is not quite ready to let her daughter go so easily.
Follow NBC Asian America on Facebook, Twitter, Instagram and Tumblr.
This story has been updated.