At Monday's Rose Parade in Pasadena, California, a half dozen floats with Asian American and Pacific Islander themes made their way down Colorado Blvd. as part of the annual celebration. This year's theme is "
Echoes of Success
," to celebrate the ways people succeed with the inspiration and help of other people, institutions, and organizations.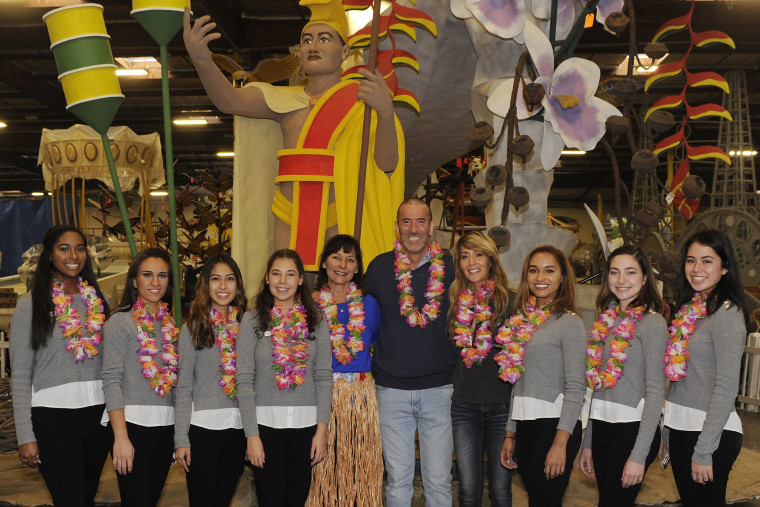 American Honda Motor Company's "Hope Blooms Forever" celebrates hope for the future with an origami crane, which represents healing and hope; a phoenix which represents renewal; origami roses amd butterflies; two life-size chrysanthemum dolls from Fukushima's Nihonmatsu Chrysanthemum Festival; and a flower-filled mountain. Riding on the float will be 20 students who participate in Honda's Tomodachi education and cultural exchange program from Japan's Fukushima prefecture.
Donate Life's "Teammates in Life" float celebrates people who donate organs and tissue. The float features a Polynesian double-hulled canoe paddled by transplant recipients, as well as Hawaiian flowers and i'iwi and 'amakihi birds.
Dole Packaged Foods "Spirit of Hawaii" celebrates food bank programs and features the fresh fruit and produce of the Hawaiian Islands. The float include waterfalls, volcanoes, and Hawaiian dancers and drummers.
BDK, a Singpoli Affiliate's "The Monkey King: Journey to Success" float celebrates the story of the Chinese monkey king, Sun Wu Kong, from the novel, "Journey to the West," and features multiple items from his adventures, including real waterfalls, fruit of immortality, and a magical staff.
United Sikh Mission's "Together We Rise" seeks to educate about Sikhism, Sikh values, and Sikh Americans. It features the Golden Temple in Amritsar, Punjab, India, and four white peacocks.
China Airlines' "Return to the Beauty of Taiwan" depicts indigenous Taiwanese birds and plants. Six dancers will also perform on the float.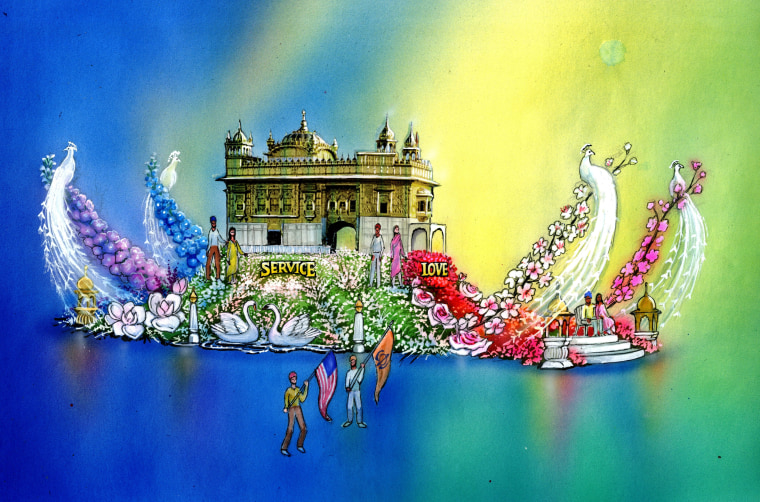 This year, U.S. Olympic diver and gold medalist Greg Louganis was co-Grand Marshal together with Olympians Janet Evans and Allyson Felix.
RELATED: Sikh Americans Bring Golden Temple to 2017 Rose Parade
The Los Angeles-based 26th Cavalry (PS) Ceremonial Mounted Unit — which honors and reenacts the Philippine Scouts — rode in period dress and gear. The 153-member Gifusho Green Band from Gifu, Japan, also marched in the parade.
Follow NBC Asian America on Facebook, Twitter, Instagram, and Tumblr.
SOCIAL