The declaration of a mistrial for the Alabama police officer who partially paralyzed an Indian grandfather in February has drawn outrage from Asian American advocacy groups.
"SAALT is deeply disappointed by the mistrial declared in the trial of former Officer Eric Parker, who is accused of the brutal beating of Mr. Sureshbhai Patel in Madison, Alabama," Suman Raghunathan, Executive Director of South Asian Americans Leading Together (SAALT) told NBC News. "Mr. Patel remains partially paralyzed as a result of his interaction with Officer Parker, and is still in need of extensive medical care in a rehabilitation facility. Mr. Patel's right to justice remains a dream painfully deferred."
The mistrial was announced Friday, September 11, after jurors said multiple times they were unable to reach a unanimous decision. Federal prosecutors have said they plan to re-try Parker.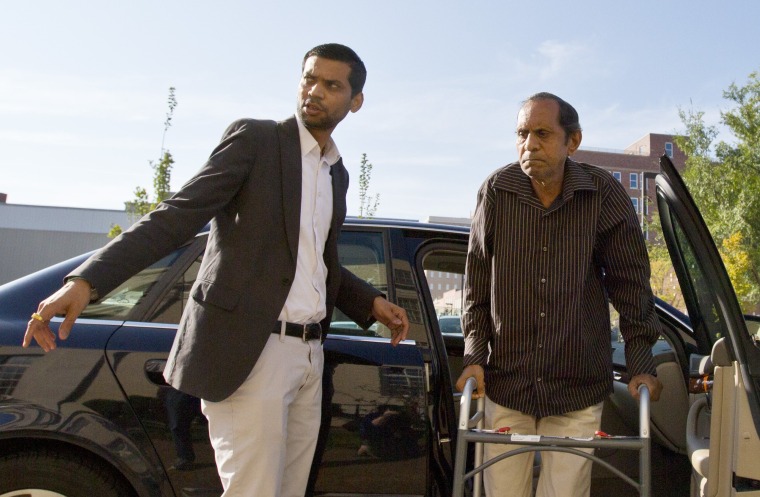 On the same day in Illinois, the DuPage County State's Attorney Robert B. Berlin announced a local teen would face five counts of felony aggravated battery in the assault of a Sikh-American man on September 8. Police have said they will investigate hate crime charges, though none have been filed yet, according to an official press release.
Some Asian Americans took to Twitter to register their shock and disappointment at both of these developments.
South Asian Americans in particular noted that both these developments occurred on the fourteenth anniversary of September 11--not to draw attention away from the tragedy of that day, but to point out the increasing racial profiling, violence, harassment, and hate crimes that Arab Americans, Muslim Americans, Sikh Americans, and other South Asian Americans have faced since then.
A 2014 SAALT report documented 76 incidents of hate violence against South Asian American communities from January 2011 through April 2014. "Over 80% of these incidents were motivated by anti-Muslim sentiment. In fact, the most recent FBI hate crime statistics released last year show that anti-Islamic hate crimes are at their highest since 2001," SAALT wrote in a statement.
RELATED: Hate Crimes Against Arabs, Sikhs, Hindus Will Now Be Tracked
The pain and outrage over the cases in Alabama and Illinois have segued into a larger conversation online through the hashtag #AfterSeptember11, which was created by 19-year-old Pakistani American Jessica Talwar who told the Los Angeles Times, "America needs to recognize that the trauma and repercussions of these attacks were not confined to the day of September 11, 2001 itself. Desis, Arabs, and Muslims have felt the impact of this day for 14 years."