For a nation that has been searching for a chess icon since Bobby Fischer, the duel between Hikaru Nakamura and Wesley So at this year's U.S. Chess Championships was supposed to help re-ignite the sport in America.
The tournament's dream matchup would feature the Japan-born, American-raised Nakamura, 27, top-ranked in the U.S. and ranked No.5 in the world, against So, 22, a Filipino playing as a U.S. resident for the very first time, and ranked eighth in the world.
It was the first time ever the U.S. has had two players ranked in the world's top ten.
Nakamura won the 2015 U.S. Chess Championship by beating Ray Robson, not Wesley So. It's believed to be the first time that three Asian Americans finished in the top three spots at the annual round-robin grandmaster tournament.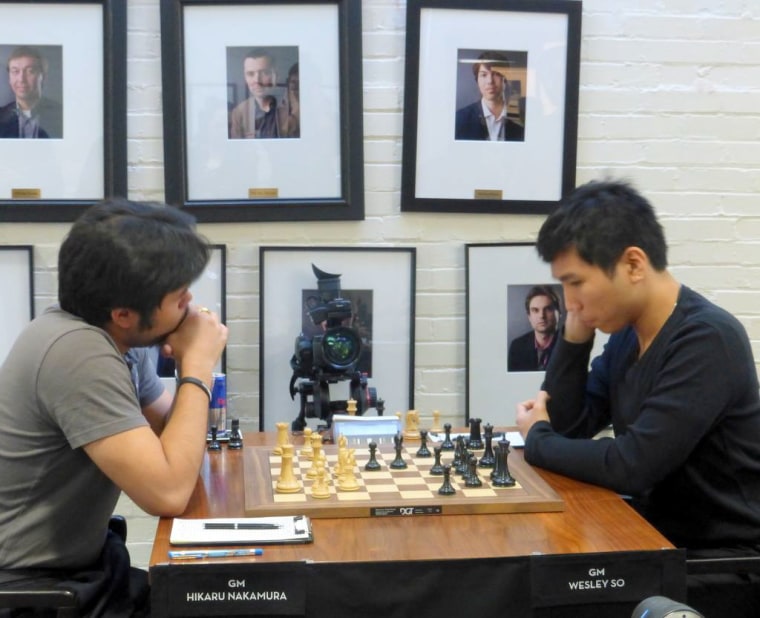 But the record books won't include the behind-the-scenes drama, taking place far from the chessboard, which some observers believe influenced the outcome.
So unexpectedly lost to three lesser players, and was forced to forfeit a fourth point when he was cited for writing a personal note to himself in one round. Noted chess analyst Yasser Seirawan described it as a "meltdown."
So said his poor play was due to family pressures.
"We had some relatives visit over here in St. Louis and they wanted to do something which we didn't want," So explained to NBC News. "I was kind of distracted the first three days…I was stressed during and before the game."
Those relatives included So's estranged mother, Leny, who sources close to So say he's seen only three or four times in the last six years. She reportedly attempted to re-connect with her son at the tournament. Leny So could not be reached for comment.
"At this point, he's in the middle of a nervous breakdown and wants to go home."
Deepening the drama was the involvement of So's former coach, Paul Truong, who recruited So to Webster University. His star pupil dropped out to turn pro after winning a major tournament last year with a cash prize of $100,000, and moved to Minnesota to live with the family of Lotis Key, a Filipino-American author who also runs chidren's charities in the Philippines.
Truong, a former U.S. Chess Federation board member, fell from grace in the organization after alleged internet postings and an ensuing legal battle. The suit was settled but Truong's membership was revoked. Today, he continues to coach, including Robson - born in Guam to a Chinese mother and American father - who came from behind to beat So for second place by a full point, for a $30,000 prize.
Key said the family tension disrupted So's focus.
"He's very stressed," Key told NBC News during the tournament. "At this point, he's in the middle of a nervous breakdown and wants to go home."
Truong admitted knowing about Leny So's visit, but maintains Wesley So's handlers are making excuses for his poor play.
"I knew she was coming because she asked me because, of course, she knows me, I coached her son for two and a half years," said Truong. "If you're playing against guys from the former Soviet Union, Russia or the Ukraine, if you want to talk about tricks and mental toughness and things like that, if you cannot handle situations like this, how are you going to compete for the world championship?"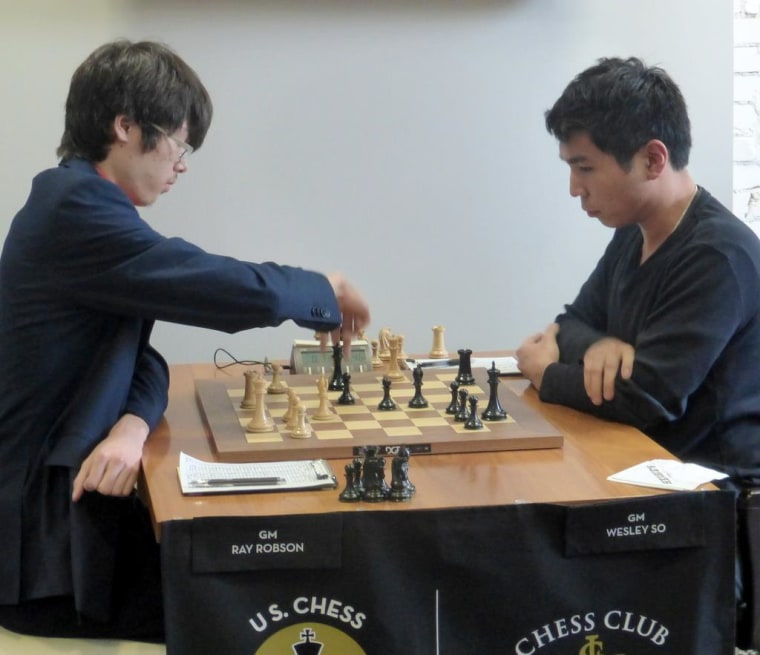 Despite the uncharacteristic losses and forfeiture, So did manage to regain his focus and win his two last two games. So placed third and won $20,000.
Nakamura won $45,000 for his first place finish. The complexity and length of the game, he says, hinders its popularity in the mainstream, but at the same time, define what it takes to succeed.
"You can't follow or understand the game unless you play chess yourself, unlike poker which you can pick up in five minutes," Nakamura said. "It's the ability to concentrate and not crack under pressure."