As democracy played out in real time, attracting overflowing crowds and first-time voters, Asian Americans at just over 2 percent of the Hawkeye State's population were diminutive in number, but not invisible at Monday's Iowa caucuses.
"It's a lot of work," said Ben Jung, 45, a Korean American who attended his first caucus in 1988 while in high school, in an interview with NBC News. On Monday, Jung, an Iowa native, had the distinction of being voted to run his Republican precinct, which drew nearly 300 participants to an elementary school gym in West Des Moines.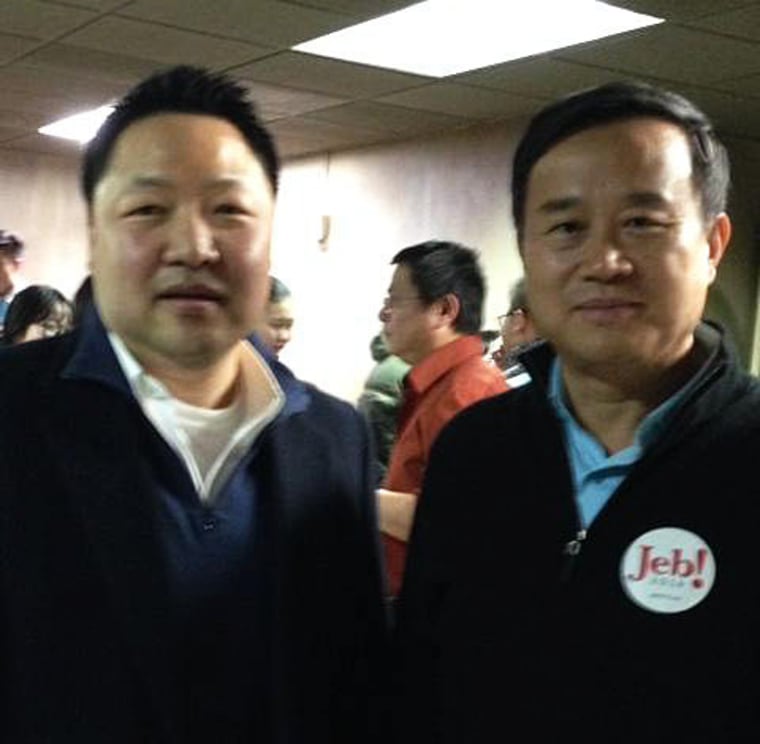 "My parents would've been proud to see their son manage an event as significant as the caucuses," Jung said. "And doing about the most 'American' thing you can do, which is exercise your right to participate in a political process with the entire world watching. Tonight I am feeling blessed."
Jung said he didn't see another Asian American in his suburban Des Moines caucus, but he did estimate at least a 30 percent jump in new voters — likely independents who became Republicans just for the caucus night.
But the turnout didn't seem to help Republican presidential candidate Donald Trump, a frontrunner according to polls for months. Although presidential hopeful Ted Cruz walked away the night's winner, Jung's Polk County precinct, No. 116, came out in support of Marco Rubio.
"It was 108 Rubio; 56 Cruz; 36 for Trump," Jung said of his precint's tally. "The others were fighting for crumbs."
Rubio's precinct victories placed him third overall, just a percentage point behind Trump who finished second.
In another nearby West Des Moines precinct, Sanjita Pradhan, a naturalized immigrant from Nepal, was attending her very first Democratic caucus, and was even voted in as a delegate to Democratic presidential candidate Hillary Clinton delegate at this year's convention set to take place in Philadelphia.
"I felt compelled to sign up, and I'm happy I did it," Pradhan told NBC News. "I said I know we have more Asian Americans living in our precinct, and there were few here and we need to reach out to them. That's why I want to be a delegate."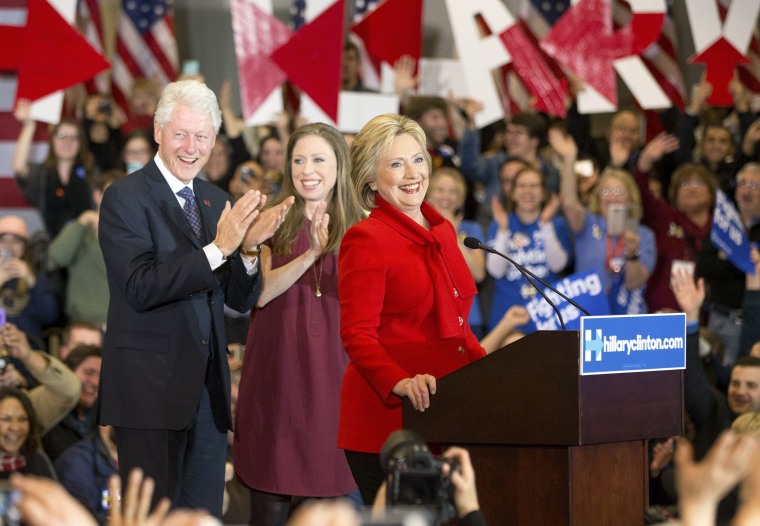 Pradhan will be one of four Clinton delegates from her 214-person precinct caucus. Although Clinton received more votes in Pradhan's precinct than Bernie Sanders, 117-82, Pradhan said her precinct's eight delegates will be split between the two candidates.
"We believe it is our passion and duty to be a responsible citizen."
"[The caucus] was fun for me," Pradhan said. "I was very energized and felt I was in my element."
It was also exactly how Swallow Yan felt about being part of the caucus experience. It didn't matter to Yan that his candidate was down in the polls in Iowa that he was already campaigning in New Hampshire.
But he wasn't going to be silent as he took a stand at his precinct caucus in Iowa for his choice: "Jeb [Bush], for his leadership, moderate Republican values, and immigrant family and China experiences," Yan, 54, explained in an interview with NBC News.
Yan, the head of the Chinese Association of Iowa, with 500 members in the state, is officially registered as an independent. But on caucus night, he chose a party affiliation in order to participate.
Yan said he's done what he could to get the small Asian-American community revved up for the caucuses. On Friday, his Chinese group held an Asian-American town hall for all candidates.
As the recent influx of H1-B visas and refugees has created a new and diverse Asian-American community in Iowa, Yan has focused on helping more university students from China come to America. It's how Yan himself arrived from China in 1991 to study as a graduate student at Iowa State University.
Back then, Yan said he "didn't know the difference between Iowa and Idaho," but he grew to love the area, naturalized in 2008, and attended his first caucus in 2012.
This year, he says he's even more enthused about what has become known as Iowa's "experiment in democracy."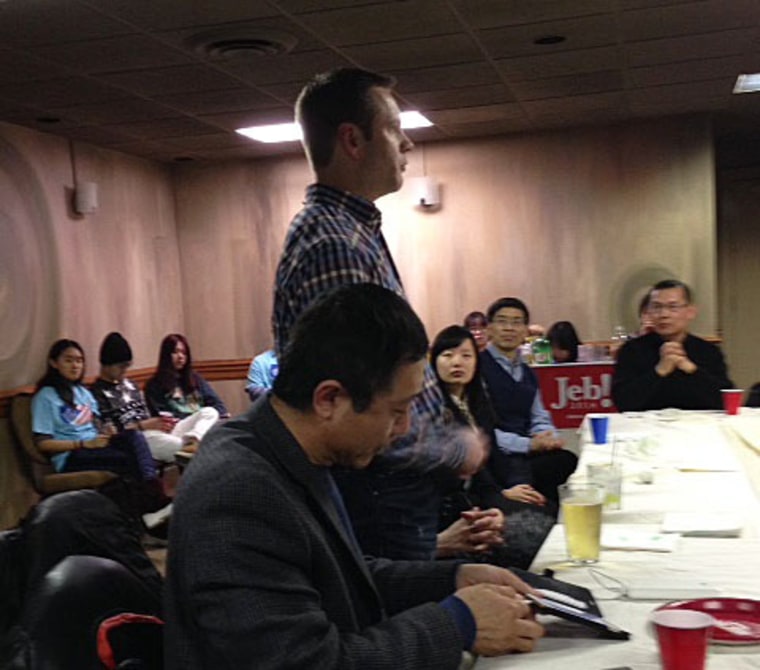 "I organized 30 students from China and here in the U.S., and they are so excited and their high spirits really affect me," Yan said. "Some Chinese community leaders from Florida, California, Boston, and Iowa, came together to work for Jeb and get that never-before-caucusgoer to vote."
RELATED: Ahead of Iowa Caucuses, Asian Americans Prepare to Participate
After graduate school, Yan stayed in Iowa and started a small education company to help others from China come to America. He says he feels Iowa's grassroots style has been a perfect way a newcomer from China like himself can experience and learn how democracy really works.
"We came in as new Americans and America gives unlimited opportunity," Yan said, with an increasing admiration for his adoptive home and its way of governance. "We love this nation and we want to be part of making this a better country tomorrow. Our community has made tremendous efforts. We believe it is our passion and duty to be a responsible citizen."
Follow NBC Asian America on Facebook, Twitter, Instagram, and Tumblr.