A museum in Atlanta, Georgia, last week cancelled plans to install a memorial to "comfort women," the mostly Korean women who were forced into Japanese military-run brothels during World War II.
In a press conference last month, the Center for Civil and Human Rights announced that a statue would be installed in the spring. But last week, it sent a letter to the Atlanta Comfort Women Memorial Task Force, a 26-member group spearheading the memorial effort, saying it could not install the statue because "permanent exterior fixtures were not part of the original design or any new strategic plan for the future of the Center for Civil and Human Rights."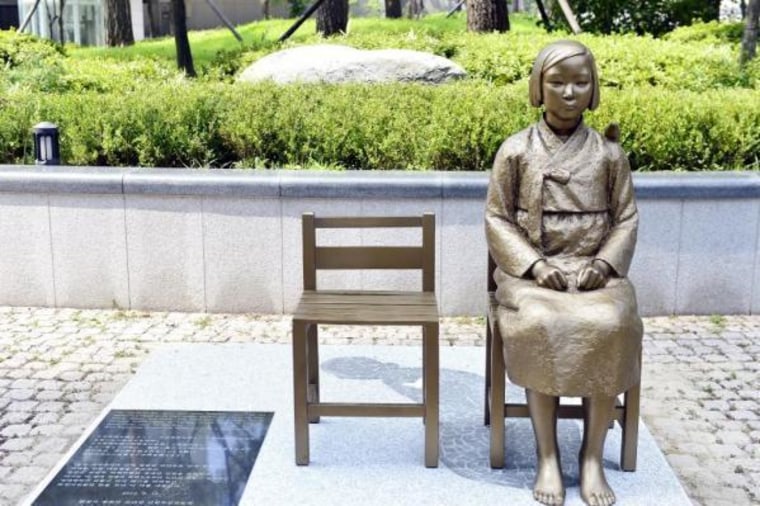 "We are deeply disappointed and a little bit dismayed [with the cancellation]," Helen Ho, consultant and special adviser to the Task Force, told NBC News. "But on a positive note, it has attracted a wealth of public attention, support, and media coverage. If we had just been able to glide on through, I don't know if as many people in our region and in the nation would've known about the comfort women story."
RELATED: San Francisco to Become First Major U.S. City to Install 'Comfort Women' Memorial
During WWII, an estimated 200,000 women from countries including Korea, China, Indonesia, and the Philippines, were forced to serve Japanese soldiers in military-run brothels, according to research by the Comfort Women Justice Coalition.
"On a positive note, [the cancellation] has attracted a wealth of public attention, support, and media coverage. If we had just been able to glide on through, I don't know if as many people in our region and in the nation would've known about the comfort women story."
Ho said the purpose of the Task Force is to honor the history and lives of the girls and women and to raise discussion about ongoing sex trafficking.
Between the time that the press conference was held to the cancellation announcement last week, Ho said she learned that the Japanese consulate general met with various groups in Atlanta — including the Center — to dissuade them from supporting the memorial. She said one major concern was that Japanese businesses might leave Atlanta if the memorial was placed in the city.
Kristie Reymer, director of marketing and communications at the Center, told NBC News that there were multiple meetings and phone calls regarding the memorial statue that took place, including conversations with the Korean and Japanese consulate generals.
NBC News has reached out to the Japanese consulate in Atlanta for comment.
Because of the nature of the cancellation, Ho said she believes the decision was motivated by monetary and political reasons.
"They never told us in the six-month process of any kind of policy [about exterior fixtures]," she said.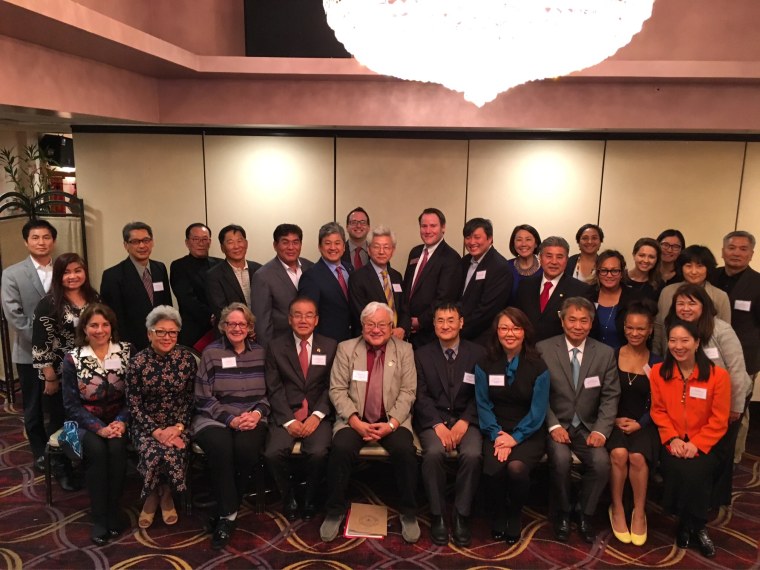 Reymer said the statue was cancelled solely for logistical reasons and added that the Center is committed to and looks forward to working with the Task Force to spread awareness about comfort women.
"There were a number of complications associated with the statue … and as we did further review of how we could implement that in the community, that's where the roadblock came," Reymer said. "But we are committed to doing programming and internal exhibits to tell the story [of the comfort women] because it's very important. It is our mission to tell the story of those whose human rights have been violated."
RELATED: Japan, South Korea Reach Historic Deal on Wartime 'Comfort Women'
The memorial statue that would have been placed at the Center is currently being made and the Task Force will now have to find another site to install it, according to Ho.
"We look forward to seeing new champions emerge that can breathe new life into our history and commitments to civil rights; where somebody can see the connection, injustice, discrimination, trauma, dismissal, silencing of the truth, slavery of certain groups, and see that connection with this global human rights tragedy," she said.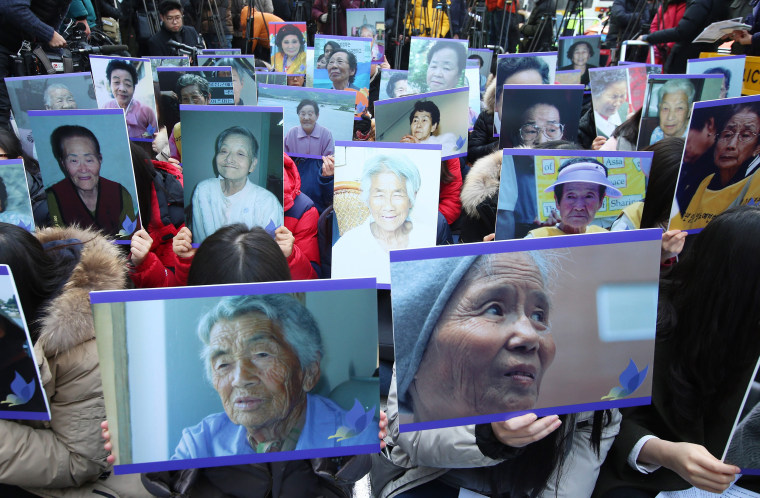 Comfort women memorials have been a contentious issue, with advocates arguing that the Japanese government has not issued an official apology for what happened during WWII, while opponents say there is no evidence to support that women were forced into sex slavery.
Other cities across the United States have installed memorial statues, including Palisades Park and Union City, New Jersey; Southfield, Michigan; Fairfax County, Virginia; and Glendale, California.
Last month, the city of San Francisco granted final approval for the installation of a comfort women memorial in September, following opposition, some of which was expressed by citizens from Japan. It is expected to become the first major U.S. city to install a memorial.
Follow NBC Asian America on Facebook, Twitter, Instagram and Tumblr.