According to the author, many people are surprised when they discover SJ Sindu's debut novel is set in 2012.
The reason for that is because "Marriage of a Thousand Lies" follows the life of Lucky, a 20-something lesbian who marries her friend Krishna, a fellow Sri Lankan American who is also gay. The pair agree to marry to hide the truth from their traditional families.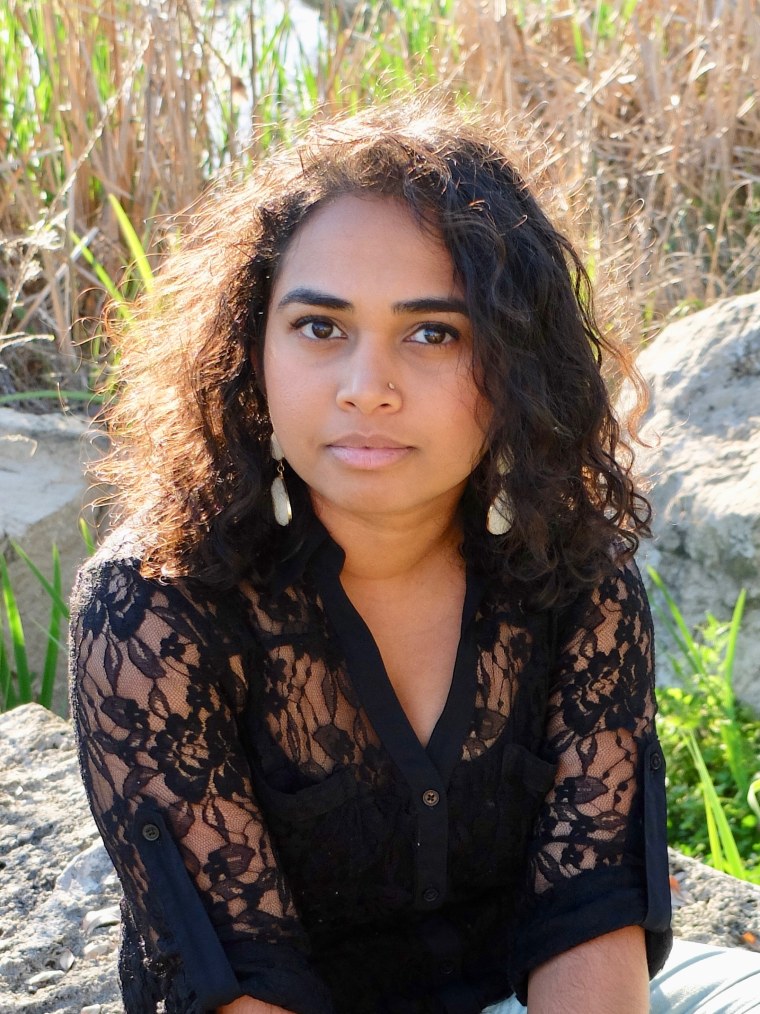 "That's the big hurdle for a lot of people," Sindu, who is 29, told NBC News, "The arranged marriage process seems antiquated and strange. And on top of that, for straight people the process of coming out seems like once you are out, you are out to everyone, which is just not how it works."
As an example, Sindu said even years after she came out as queer to her parents, her extended family began seeking potential husbands for her. "So when people say 'this would never happen in 2012,' it happened," she said.
But "Marriage of a Thousand Lies," which is set to be released on June 14, is more than just the story of young, LGBTQ Americans of Sri Lankan descent. According to Sindu, it is also the story of immigration, community, and surviving the trauma that comes with war.
Lucky and her family quickly find a sense of family among the other Sri Lankan immigrants in the community, but that all quickly changes after her father leaves her mother for another woman. Both mother and daughters then find themselves frequently isolated from and scrutinized by the families that once welcomed them. As Lucky watches her former partner prepare for an arranged marriage of her own, she sees how generational trauma and culture shape the world around her.
"I think the immigrant experience is a tough one and it's really hard to leave your community behind," Sindu said. She and her family lived in Sri Lanka for the first seven years of her life and then moved to Massachusetts. "I'm really lucky in that I can move in and out of both Sri Lankan and American communities," she noted. "But for someone of my parents' generation, it's harder."
"What the Midwest did was radicalize me. It was easy to be complacent in liberal Massachusetts."
Looking back, Sindu said that finding a community of fellow young LGBTQ creatives was key to her own process of finding her identity. Though she spent most of her childhood in the Boston area, Sindu said that it was not until her family moved to South Dakota during her later high school years that she really began thinking of what it meant to be different. "In Massachusetts, I didn't really feel my skin overtly," she said of racism. "In South Dakota, it was out in the open. I used this experience to shape how [my character] Lucky feels about her body."
Those feelings of otherness and the need to find community would grow when Sindu headed to college in Nebraska. "What the Midwest did was radicalize me. It was easy to be complacent in liberal Massachusetts and then I realized how tenuous it all is," she said. "Nebraska in 2005, when I moved to college, was very homophobic and very transphobic. But at the same time, there was this sense of radical acceptance within Nebraska's queer and activist community that I had never felt before."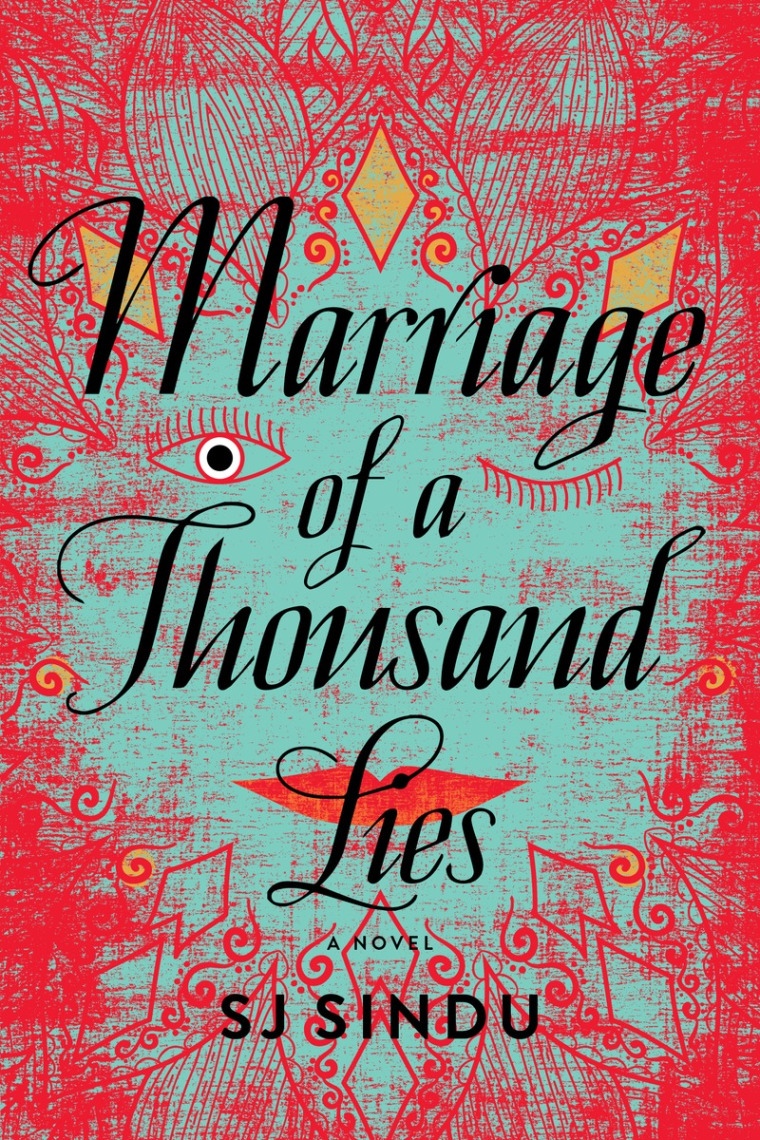 It was the strength of the LGBTQ community that she found in college and beyond that Sindu says shaped her as an artist and an activist. Sindu, who recently finished her dissertation in creative writing at Florida State University, said that fiction has been key to her own personal form of activism, not only when it comes to LGBT issues but also when it comes to the sometimes restrictive mandates of the Sri Lankan and Hindu traditions she grew up with.
"The culture is so focused on femininity and how it needs to be performed, and Lucky is extremely uncomfortable with that," Sindu said, noting Lucky's discomfort throughout the book with traditional clothes and jewelry.
"She feels masculine of center, and she feels [and experiences] her body as masculine," Sindu noted, adding that she could imagine Lucky coming out as nonbinary or genderqueer in the future.
Given all of this, some readers may judge Lucky's mother harshly because of her focus on getting her daughters married and her need to preserve the family's reputation in the community, Sindu said, adding the importance of considering how many Sri Lankan parents were deeply influenced by the fact that they witnessed the end of colonialism and a civil war.
"My parents were part of the first generation born after Sri Lankan independence [in 1948]," she said. "That generation has direct or indirect trauma from the civil wars that followed. For Lucky's mom, she saw a fledgling country come of age, and that made her who she is."
Follow NBC Asian America on Facebook, Twitter, Instagram and Tumblr.