The incarceration of Japanese Americans from 1942 to 1946 remains a significant part of World War II history, as President Franklin D. Roosevelt's Executive Order 9066 notoriously eliminated the constitutional rights of people of Japanese ancestry while simultaneously portraying them as the foreign enemy.
"The first thing I thought when I stepped off the train was, 'I don't belong here.'"
Approximately 120,000 Japanese, over two-thirds of whom were U.S. citizens, were forced to leave their homes and move into a designated one of 10 camps that were established along the West Coast by the War Relocation Authority (WRA). The most controversial camp was the Tule Lake Relocation Center, which was later renamed the Tule Lake Segregation Center and turned into a maximum-security prison camp for those labeled as "disloyal" to the government because they did not answer "yes" on questionnaires asking if they would swear their allegiance to the U.S.
World War II lasted six years, ending in September of 1945. Tule Lake Segregation Center closed on March 20, 1946.
NBC Asian America spoke with five Americans who recounted the years of their lives spent behind the camp's barbed wire, the ways in which their community fought back, and how, years later, they continue to find healing through collective memory.

Satsuki Ina (b.1944) was born in the Tule Lake Segregation Center to kibei (those who were born in America, but educated in Japan) parents, who were separated when Ina's father was sent to Fort Lincoln internment camp in Bismarck, North Dakota, after answering "no-no" to the loyalty questionnaire. After her family's release at the end of the war, Ina grew up in San Francisco, then went on to become a university professor and psychotherapist specializing in trauma. She's also filmed two documentaries: "Children of the Camps," which follows the journey toward healing for six Japanese Americans who spent their childhoods in the camps, and "From a Silk Cocoon," a drama based on the letters, diary entries, and haikus Ina's parents saved. "From a Silk Cocoon" won a Northern California Emmy Award in 2005.
"I always thought that a tradition of being American is that you protest when you feel you are being treated unjustly and not according to the Constitution. We were only being American."
Hiroshi Kashiwagi (b.1922) was born in Sacramento, California, and was 19 years old when his family went to Tule Lake. He refused to answer the infamous questions 27 and 28 on the loyalty questionnaire and was branded as a "no-no boy." He renounced his U.S. citizenship soon after, and won it back in 1959. Kashiwagi attended UCLA while writing and performing plays with his theater group, the Nisei Experimental Group, and has appeared in several films. Kashiwagi is also a published author whose work includes "Swimming in the American," his personal memoir that won the 2005 American Book Award. Kashiwagi is a lifetime member of the Dramatists Guild and the Screen Actors Guild.
George Nakano (b.1935) was six years old when his family was sent to the incarceration camp in Jerome, Arkansas, following Executive Order 9066. They were transferred to Tule Lake when Nakano's parents remained undecided on the questionnaire. After college and a brief teaching career, Nakano became involved in local politics and was the first person of color to be elected city councilman in Torrance, California. After 14 years, he served as a California State Assemblyman. Some of his accomplishments in office include creating the first-ever Commission on Asian and Pacific Islander American Affairs, and passing a resolution honoring State Senator John Shelley and Assemblyman Ralph Dills, the only two members of the California State Legislature who voted no on Executive Order 9066.
Jim Tanimoto (b.1923) was helping his family run their peach farm in Gridley, California, when he was ordered to relocate to Tule Lake. Tanimoto is the sole surviving member of Block 42, which was comprised of 36 Japanese Americans who became widely-known after they were jailed for refusing to fill out the loyalty questionnaire. Tanimoto moved back to Gridley after the war and today speaks about his experience at local high schools and colleges. He's made the pilgrimage to all 10 war relocation camps.
Jimi Yamaichi (b.1922) grew up in San Jose during the Great Depression and was transferred with his family from the incarceration camp in Heart Mountain, Wyoming, to Tule Lake, where he was hired as the construction foreman to build the camp's concrete jail. He was one of 27 inmates in Tule Lake who resisted the military draft and, after a court hearing, had all charges dropped. After his release, he helped construct the Japanese American Museum of San Jose, where he continues to volunteer as a museum curator.

For the issei, or the first generation of Japanese immigrants to come to the U.S., farming became the biggest economic foundation, especially in California. With the continual influx of Japanese immigrants in the early 19th century and their successes in farming came white fear. Many discriminatory acts, such as the 1913 California Alien Land Law, were passed to prevent them from owning land.
Jim Tanimoto: It was hard growing up, as this was during Depression times. My father had a large family to feed, and it was nothing but work, work, work. We had what was known as the Alien Land Law, basically aimed at the Japanese immigrants. They couldn't own land or business, so the way we got around it was that we registered our land in the name of our Hawaiian-born friend. We had two sets of books: one set for the government and the other for the family. It was our own peach farm, but it looked like we were working for our friend.
On the morning of December 7, 1941, the Imperial Japanese Navy executed a surprise military attack on the United States naval base at Pearl Harbor in Hawaii, killing over 2,000 and wounding another 1,200. Terrified and angry, Americans scapegoated those of Japanese descent, who already had a long history of being discriminated against as a minority group in the U.S.
Jim Tanimoto: It was a Sunday. We were out in our orchard pruning peach trees and we didn't have a TV, so we were listening to the radio, and when we came back home for lunch, my father said, "Listen to this!" We heard that Japan was attacking the Hawaiian Islands. We didn't believe it, it couldn't be true. But the radio kept repeating the same thing, over and over.
The next day, we went into town. And all of a sudden, there was something there that you couldn't touch, but you knew it was there. You were on one side, and they were on the other side. That's when the discrimination actually started for us, the very next day. If you went to the grocery store, nobody would wait on you. On the street if you met somebody that you knew, they would ignore you, cross the street, or go inside. They wouldn't talk to you on the street, because somebody would call them a "Jap lover."
Jimi Yamaichi: There was this theater that all the kids went to, the California Theatre on South 1st Street that still stands today in San Jose. We could all go to the theater, but we weren't allowed on the ground floor. We wanted the best seats and we told them we had the money to pay for them, but the people working would say, "We don't want Japs there." We had to sit way up in the balcony area, and everyone referred to it as "n****** heaven" because that's where black people had to sit too, because of Jim Crow laws. It was so hot up there because that's where the projector was, emitting all this heat. So we were sitting up there, sweating, and we could see that all the seats on the ground floor were empty. But we couldn't sit in them.
Racial tensions came to a head when President Franklin D. Roosevelt signed and issued Executive Order 9066 on February 19, 1942, which authorized the secretary of war to designate military zones to eventually provide for the imprisonment of Japanese Americans. Civilians were given limited time to pack up their homes and allowed to bring only what they could carry.
"The Constitution didn't mean anything for people of Japanese ancestry in 1942."
Hiroshi Kashiwagi: When we first got our order to pack up, it was hard to believe, and my first thought was, "What's going to happen to us?" We read the Japanese language paper every day and followed what was happening, and then we packed up, disposed of the few belongings we had, and stored our big furniture at the local Buddhist temple. Then we just left. We had a pickup truck, and I sold it after I had transported us to the assembly point for $50, which was far below market value. My father was at the hospital with tuberculosis throughout the war, and we didn't see him until we were released. I learned later that the hospital was being reimbursed by the government for taking care of him.
We took only what we could carry, and of course we took more things than that. My mom made duffel bags out of a tent we had so we could carry our clothing. We had a flock of chickens and we didn't want to leave them behind or give them away, so I had to butcher them all and my mother cooked them down so that we could put them in Mason jars and add them to the duffel bags with all the clothing. I could never forget the horrible act of chopping their heads off, one after the other, and the fluttering around. We took them to camp, and when the food was bad, and we felt hungry, we would open one at night. I still remember how good they were.
Jim Tanimoto: Some of the provisions of the order was that we couldn't have guns, cameras, or radios. We also had a boundary we couldn't cross, so we couldn't travel anywhere. Highway 99 was our boundary in Gridley. My younger brother was still going to school, but his school was past the boundary, so he had to transfer schools and make new friends.
The Tule Lake Relocation Center was opened May 26, 1942, in Siskiyou County near the southern border of Oregon. The center originally held Japanese Americans from western Washington, Oregon, and Northern California.
Jim Tanimoto: The first thing I thought when I stepped off the train was, "I don't belong here." I had just graduated from high school, where we had covered the Constitution and learned what it stood for, and what it was supposed to do for American citizens. Everything was ignored. The whole Constitution was ignored. The Constitution didn't mean anything for people of Japanese ancestry in 1942.
Hiroshi Kashiwagi: It was very strange because although we all came from the same area, we didn't know each other too well. You were among strangers living very close together, sharing the mess hall food and the latrines. It took a while to get used to it. I worked in the hospital because they had running toilets. If you're not being treated at the hospital, you go to the outhouses with everyone else. And though we were used to that in the country, there were all these people in there with you, which was very odd, and you had no privacy. So I got a job at the hospital where they had private, flushable toilets.
Jimi Yamaichi: We had to live with limited supplies. The one thing they did give us a lot of was rolls of toilet paper, which served many purposes. You had to take your roll to the latrines, of course, but also to the mess hall for your napkins, and you needed it for tissues, too. Even years after the war, a lot of us got used to carrying a roll of toilet paper around.
George Nakano: I remember the conditions at Tule Lake being harsh, especially in wintertime with all the snow we had to stomp through and the cold wind blowing through our barracks at night. The summers gave us better weather. Tule Lake had a small canal where the water was, and some kids wanted to go swimming, and I remember the MP [military police] that was up in the guard tower was pointing his rifle inward, commanding everyone to stay away from the water, because the canal was too close to the fence.
The War Relocation Authority provided many activities and opportunities to keep people busy in Tule Lake. Students were sent to school, and those over 18 were given jobs, which paid a salary of either $12, $16, or $19 a month. The camp had amenities such as a mess hall, auditorium, and a post office.
Hiroshi Kashiwagi: In my free time, I joined a club to write and also a little theater where we performed for the inmates, and we had an audience every night because we didn't get movies imported into camp at the time. We performed American plays, pretending to be Caucasian. They were all short, one-act plays. It was great while it lasted, but it stopped with the loyalty questionnaire we got in February. We had a play in production that we never got to perform because the questionnaire put us in different categories, and some of us deferred, and so the camaraderie was gone. It became all very political. I was just enduring the days, and sitting out the years.
Jimi Yamaichi: I started off at the jail. I built the concrete jail. I was in charge of a construction crew of 250 guys. My crew laughed at me when I told them what we had to do and said, "What dumbass is going to build a jail for himself?" It took about six months to finish the jail. I was not very popular with the people in camp when the jail went up. "Yamaichi," they would say, "this is pro-administration." But it paid money, and $16 a month meant a lot to a lot of people.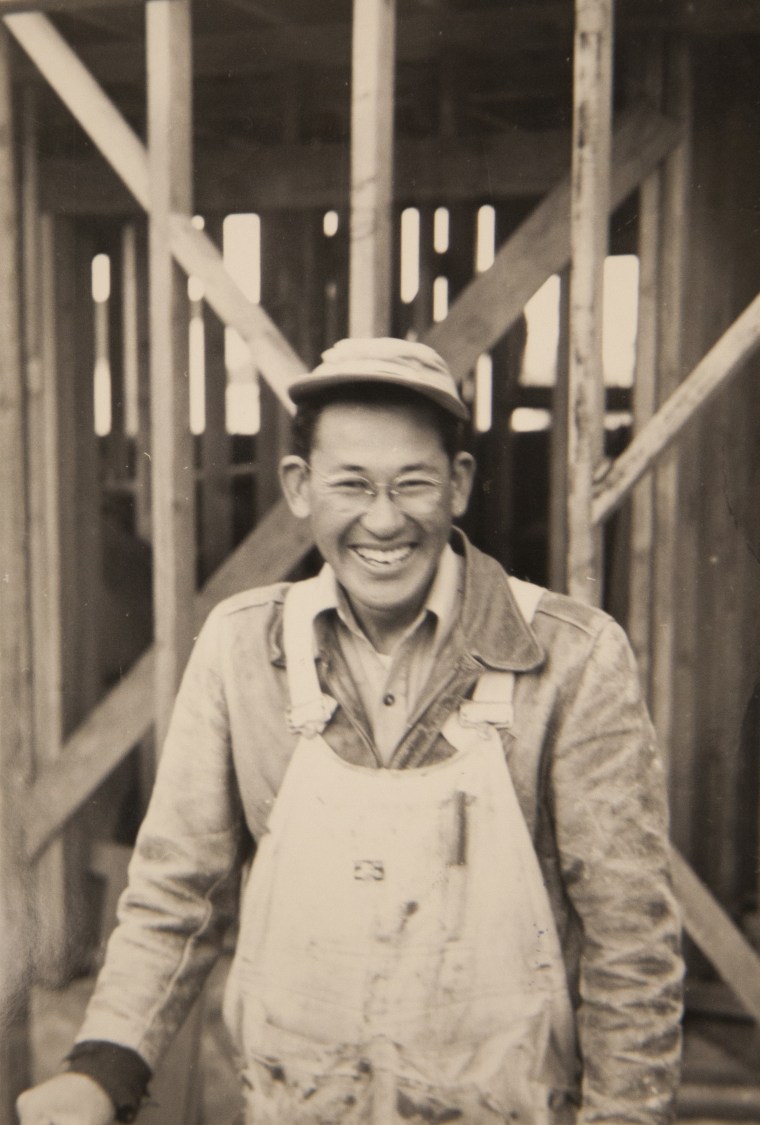 As a way for the War Relocation Authority to determine the loyal from the disloyal, a required questionnaire was dispersed throughout all 10 camps to those over 18 years of age in 1943. Question 27 asked, "Are you willing to serve in the armed forces of the United States on combat duty, wherever ordered?" Question 28 asked, "Will you swear unqualified allegiance to the United States and faithfully defend the United States from any or all attack by foreign or domestic forces, and forswear any form of allegiance or obedience to the Japanese emperor, or any other foreign government, power, or organization?"
Those who answered "yes-yes" were released early or moved out of Tule Lake, and those who answered "no-no" or deferred were branded as disloyal, and were imprisoned at Tule Lake.
Jim Tanimoto: The camp was basically peaceful. Everyone was objecting to the fact that we were behind barbed wire, but we accepted it. But once the loyalty papers were passed out, it was different. Thirty-six of us in Block 42 refused to answer this questionnaire. If we didn't answer it, we could be fined up to $10,000 and jailed for 10, 20 years. Even with this threat, we didn't sign it.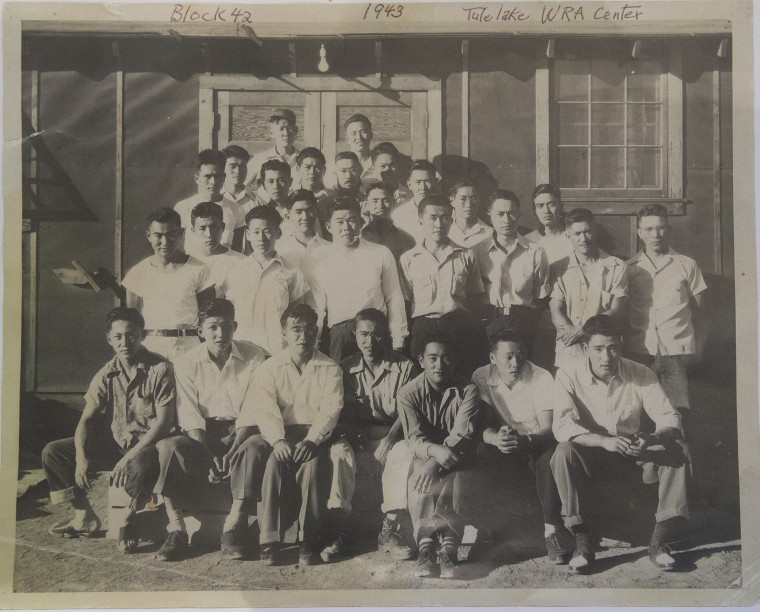 Our whole block was surrounded with soldiers armed with rifles and bayonets a few days after we didn't turn in the papers. As we finished our dinner at the mess hall and came out, we were sorted, separated, and I was taken with half of the men out of the camp to a building. It wasn't until I saw the bars that I realized I was being put in jail. The administration was trying to make an example of us so that other blocks wouldn't do the same thing. It turned out to rally everyone together — the other inmates saw us leave for jail and, in an effort to support us, they resisted the questionnaire too.
Satsuki Ina: My parents had a sense that America was not going to be a good place to raise their children, and they resolved that the only good place for their children's future was in Japan. They both said they hoped Japan would win the war — not so much as a disloyal statement toward America, but more to ensure they would be on the list to go back to Japan. Once they said "no-no" to the questionnaire, our family was automatically branded as "enemy aliens," and no longer American citizens. Many kibei were sent to Department of Justice camps, and my father was taken away. My mother was left alone with two very small children.
George Nakano: The conditions in Jerome were much better compared to Tule Lake. We were there for one year, and because both my parents did not answer a simple "yes-yes" on the loyalty questionnaire, we got sent to Tule Lake. What's interesting is the question asked of my mother: "Would you be willing to serve in the WAC or the military nurse attachment?" She answered "no" because she had two children to take care of. At that time, my sister was four years old and I was seven years old. If she were to be gone, along with my father, who's going to take care of the kids? Did they ask this question to every American female? No. They only asked those who were in camp.
Hiroshi Kashiwagi: The famous questions 27 and 28 were: "Would you serve in the armed forces?" and my response was, "Why should I? I'm being imprisoned." The second one was: "Are you loyal to the United States, and would you withdraw your allegiance to other powers?" Ridiculous question, because obviously we were loyal. We had followed the order to leave our homes. We knew we had our rights guaranteed by the Constitution, and we had done nothing except that we looked like the enemy. We had a right to refuse, so I didn't answer the questions, which put me in the "no-no" category.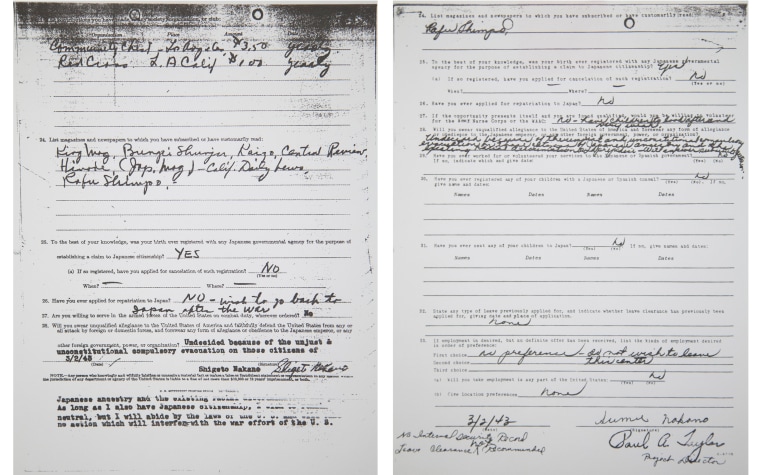 Tule Lake became a segregation center on July 15, 1943, and 12,000 "no-nos" and their families were transferred there from other camps. Tule Lake became overcrowded and violent as the friction intensified between the "troublemakers" and those who complied with the administration. Inmates found other ways to protest their imprisonment.
Jimi Yamaichi: My second brother was drafted before the war and spent four years in the army. When my brother went to Fort Riley, Kansas, all the Japanese draftees had their rifles replaced with wooden guns. They were holding pieces of wood while everyone else had real guns. This made them look stupid, like children. I didn't want to be a part of that.
Twenty-seven of us were asked to sign up for a physical when I was in Tule Lake. I debated what to do. I was going to turn 21 and I wanted to register to vote, but I was told I was in prison so I couldn't. So if I couldn't vote in my country, I thought, why should I fight for my country?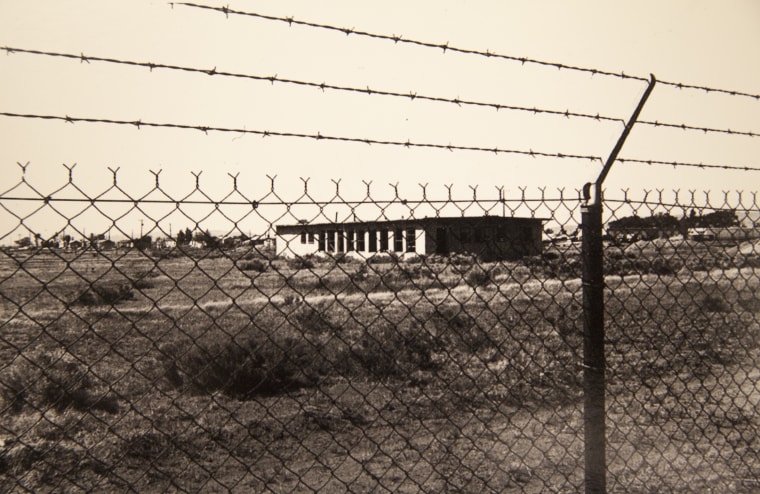 George Nakano: The camp was divided politically. You had the pro-JACL [Japanese American Citizens League] types on one side of the camp, and we were on the other side. I remember I was at a theater and there was a knifing that took place. Another incident that I remember was an incident between some MPs and inmates in the camp. There was a military sweep that took place from one end of the camp to the other, where soldiers would go to each barrack to see if there was any contraband, radios, any kind of weapons. I remember someone set fire to the auditorium, too. There were riots everywhere.
Satsuki Ina: The WRA didn't effectively separate those who complied from those who protested. You had two different attitudes about what was going to be better for each person. It's not unusual for two groups in oppression to turn on another.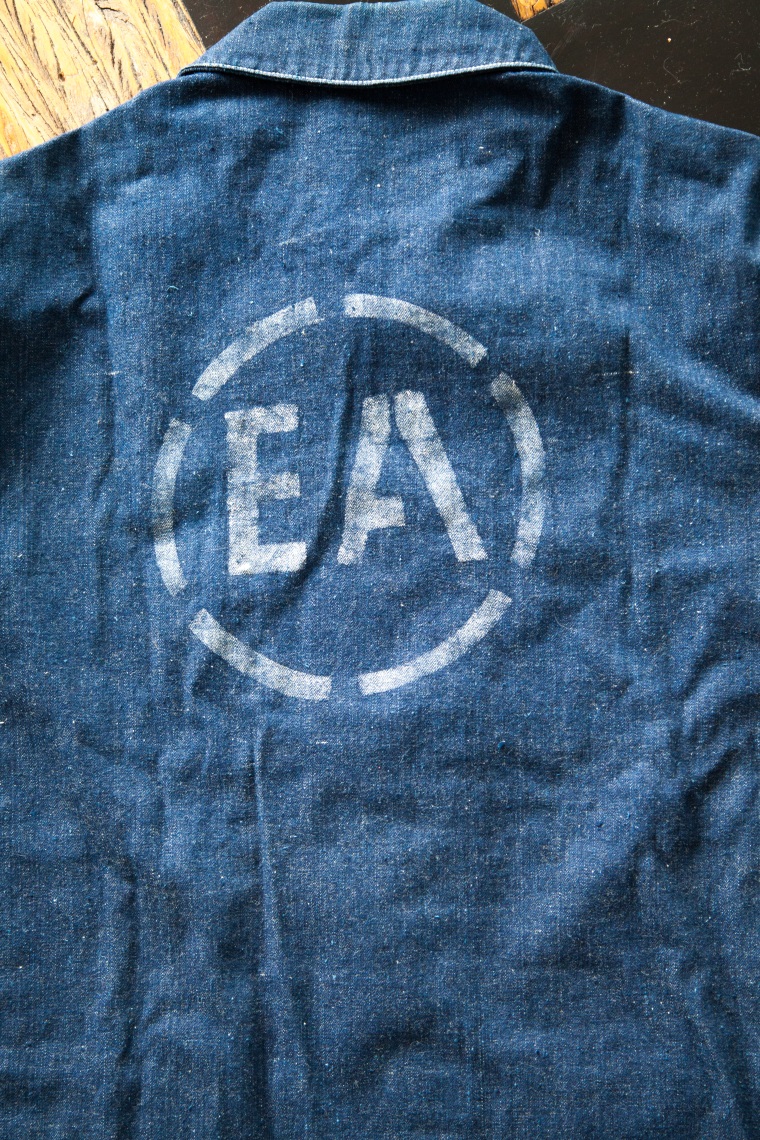 Jim Tanimoto: The people who followed all the rules ostracized all the people who said "no-no," but it's not that we were being loyal or disloyal. We were simply rejecting the questionnaire because it wasn't right that we were being forced to fill it out.
Most of the "no-nos" were kept in camp until the end of the war. Tule Lake officially closed its doors on March 20, 1946, leaving thousands of Japanese Americans with little money and sent them out on their own to find housing and jobs in a society still prejudiced against those of Japanese ancestry.
Jimi Yamaichi: When people were leaving camp, I could see them all leave, and a lot of the ladies were clutching red coffee cans. There wasn't coffee in them — the cans were used to hold the ashes of their husbands because they couldn't afford urns. Urns could cost up to $15. That's a whole month's wages.
Jim Tanimoto: Before the war, I had my own Model A Coupe to drive to and from school, and my uncle had given me his Model A Sedan when he went back to Japan. We also had a family pickup truck. When I was released and came back to Gridley in 1944, the cars were gone. Reporting the thefts was useless. We had to borrow our friends' cars to go grocery shopping until we could save up to buy an automobile.
Satsuki Ina: My family lived in San Francisco's Japantown, which was essentially a ghetto, and my parents started a business making window displays for jewelry stores, working night and day from the basement. When they could take a break, we would go fishing at the beach. But it was a daily struggle for them. My parents didn't have any property — the wedding gifts they had put in storage before going to camp were vandalized — and they had to start from scratch. They lost four years of their lives.
My parents were so concerned about appearing American that they had my brother and I change our names. We had beautiful Japanese names, because my father was a haiku writer. Kyoshi became Kenneth, and I, Satsuki, became Sandra or Sandy. I didn't realized the beauty into my 30s, and it was only then that I wanted my name back. I wanted to reclaim my identity. My mom begged me not go by Satsuki, because she thought bad things would happen to me. She called me Sandy until the day she died.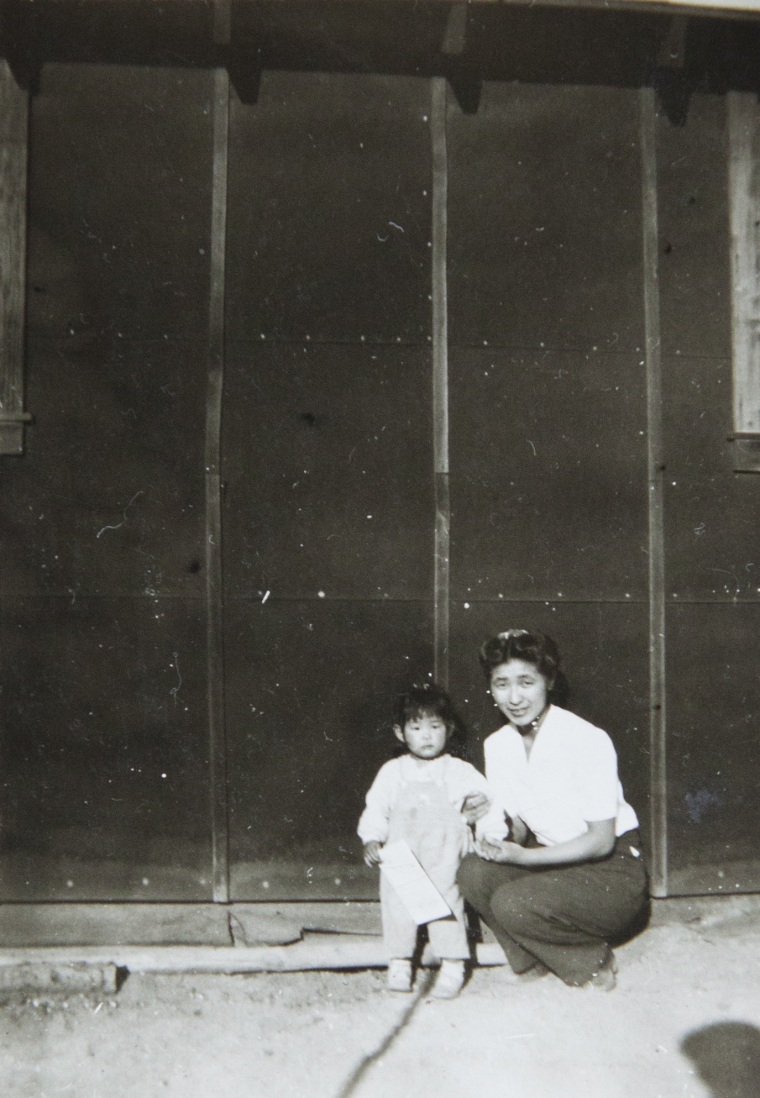 Jimi Yamaichi: I finished high school in 1941 and I wanted to be a carpenter. If you wanted good work, you would have to go to Union Hall and get a [union] card because you wouldn't get far without a card. They told me off the bat: "Sorry, Jap, we don't like you. We don't allow Japs in our union." This was right after the war began.
The four years in camp made me smarter and tougher, so when I got out at the end of May, I went back to the union office. "Get your ass out of here," was the first thing I heard. They cussed me out a lot. I would yell back at them because I wasn't afraid anymore, but I would leave. But then I came back. I came back to the union office every couple weeks to ask for my union card, and every time they'd turn me away. Finally in August, the business manager said, "OK, Jim, if you get a job, we'll get you a card." I found a construction site and got the job on the spot, and I started that same day. Then I went back to the union office and I got that damn card. I was the first Asian American in the union.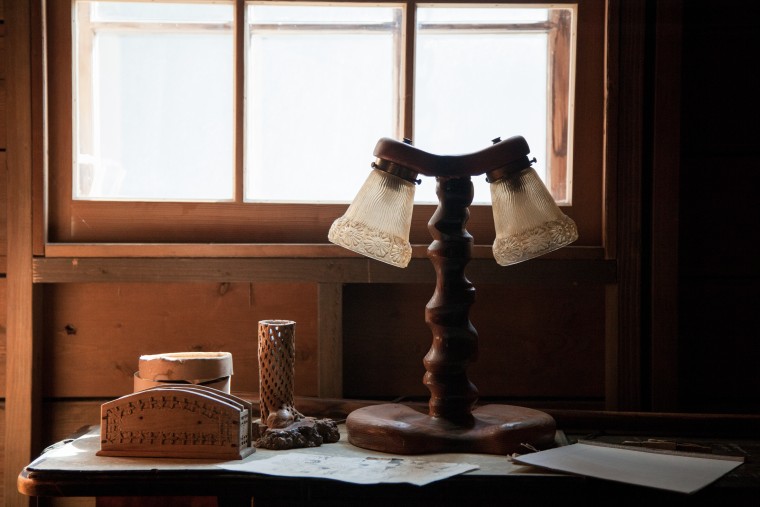 Satsuki Ina: One of my earliest memories was at a bus stop. It started to rain and so I stopped in a doorway. A white woman in the store peeked her head out and said, "Get out of my store, you dirty Jap." I had been teased by classmates before, but to have an adult scream at me like that really terrified me. There was still a lot of anti-Japanese hatred running through the community after the war.
George Nakano: We became very good friends with the white neighbors that lived across the street from us who really reached out to us. We were dirt poor in those days. They would take us to the circus and they had a private plane as well. I remember going on the plane. They were fairly wealthy. They also invited me to join the Boy Scouts with their son, so the father would take us to meetings. I remember going to Boy Scout camp one year and they gave me a sleeping bag because we couldn't even afford a sleeping bag.
As the years passed, Japanese Americans dealt with their time in camp in different ways. Annual pilgrimages became popular ways for former internees and their families, as well as scholars, to travel to the camps and to reflect on what had happened. Others chose to remain silent on the matter to cope with the trauma they experienced as prisoners.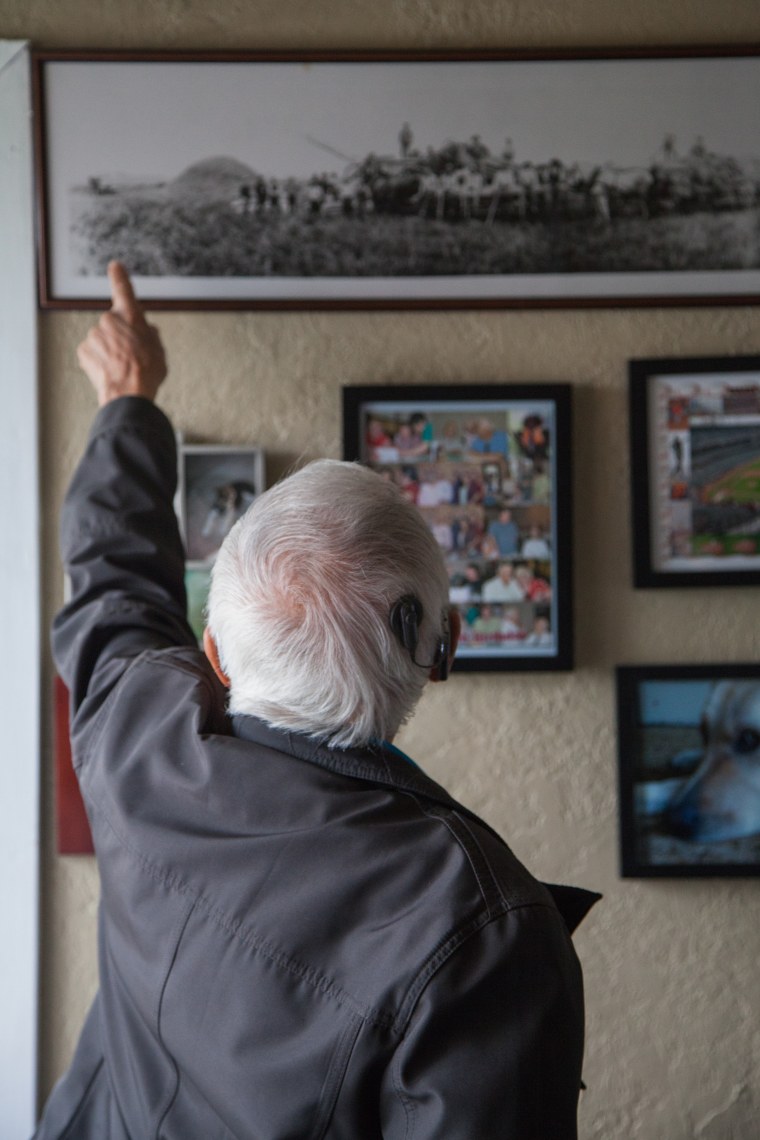 Jim Tanimoto: I traveled with a friend across the States and we were on the road for about a month. In 1999 we were at the Little Bighorn Battlefield National Monument. I met a Native American man over there who was selling artifacts. He told me that he had a couple of PhDs and was an electric engineer. I told him, "You know, with your education, you should be making a lot of money." He said, "I'm not here for the money. I'm here to tell our side of the story." The movies, the books, the newspapers — everything made the Native Americans the bad guys. He said none of it was true, quite the opposite. The white man came to them and killed them and took their land, and the Native Americans were only trying to defend what was theirs.
"It took me over 50 years to start talking."
After I talked to him, I kept thinking that maybe it was time I started talking about our imprisonment. Tell our side of the story. So I started talking at schools, museums, wherever they would have me. It took me over 50 years to start talking.
Satsuki Ina: I want people know that such a thing could happen, and did happen, so it doesn't happen again. It is happening again, with the hysteria over Muslim Americans and Syrian refugees crossing the border seeking asylum. I think that because we live in a so-called democratic society, we have a belief that constitutional violations don't happen, but they do, and Japanese-American incarceration is a clear example. Part of our responsibility as humans is to stand up for other people who are being oppressed. No one stood up for us. Kids were removed from their classrooms and adults left their jobs, but no one said anything. We can't let that happen to anyone else.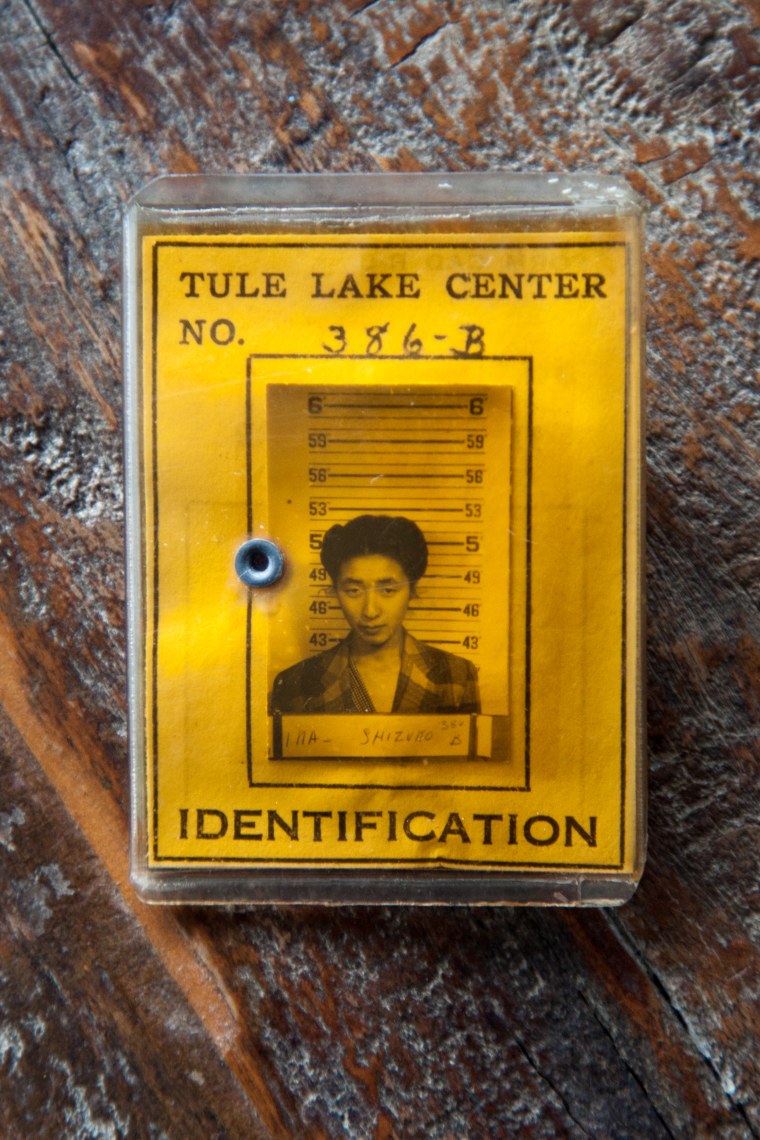 George Nakano: A lot of the nisei [second generation Japanese Americans] would not talk about camp, but my parents did, so I was well aware of it. I was also well aware of what Wayne Collins [a civil rights attorney who fought for the rights of internees] did for the Japanese Americans at Tule Lake, and that is the reason why in 2004 I really wanted to recognize him for what he did. He was responsible for getting citizenship back to those who renounced it. There were about 5,800 people who renounced their citizenship, and my parents were two of them. By this time Wayne Collins had already passed away, but his son was alive, so I presented an assembly resolution to him. I had not gone back to Tule Lake since I left, as I didn't have a good feeling about the camp, but in 2004 I did go, and I presented the resolution there. A lot of people in the audience were in tears. Many thanked him for what his father did.
Hiroshi Kashiwagi: Some people never talk about camp because of the pain of the experience or the shame and guilt they felt because they had been treated as disloyal or having done something wrong. It took me a long time to feel that it wasn't my fault, and that the government was responsible for it. People say they had a lot of fun in camp. It might have been fun for me for a while, but when the loyalty order came down, then all the fun went out. It's too bad, because there was a lot of alienation, and friends became enemies, and even today in our community there is this rift. It's hard to listen to people who feel that we did something wrong, that we got away with it. But I always thought that a tradition of being American is that you protest when you feel you are being treated unjustly and not according to the Constitution. We were only being American.
These interviews have been edited for length and clarity.
Clarification: An earlier version of this story referred to camps operated by the War Relocation Authority as "internment" camps. They are better described as "incarceration" camps, owing to the mass detention of Japanese and Japanese Americans.
Follow NBC Asian America on Facebook, Twitter, Instagram, and Tumblr.
FURTHER READING: