'Bend It Like Beckham' - the hit 2002 film about a Punjabi Sikh teenager who won't let her family's disapproval keep her from chasing her soccer dreams - is now getting the musical theater treatment.
Several outlets report that the musical will be written and directed by Gurinder Chadha, who was also the original film's director. It's set to open on London's West End in June 2015.
"It was always my intention to build on the film and to present its themes and storylines to live audiences in an exciting new dynamic way," Chadha told the BBC. "I believe we are presenting a totally new kind of musical - part-West End, part-London Punjabi, but wholeheartedly British."
Chadha's film follows the life of Jesminder "Jess" Bhamra, an 18-year old from a working-class family in West London. When her family forbids her from playing the game she loves, Jess sneaks away to team practices, where she becomes a star player and where she befriends teammate Juliette "Jules" Paxton, played by Keira Knightly.
The film launched the careers of both Parminder Nagra (who went on to star in the TV drama ER and more recently on The Blacklist) and the Oscar-nominated Knightley.
Casting for the musical has yet to be announced.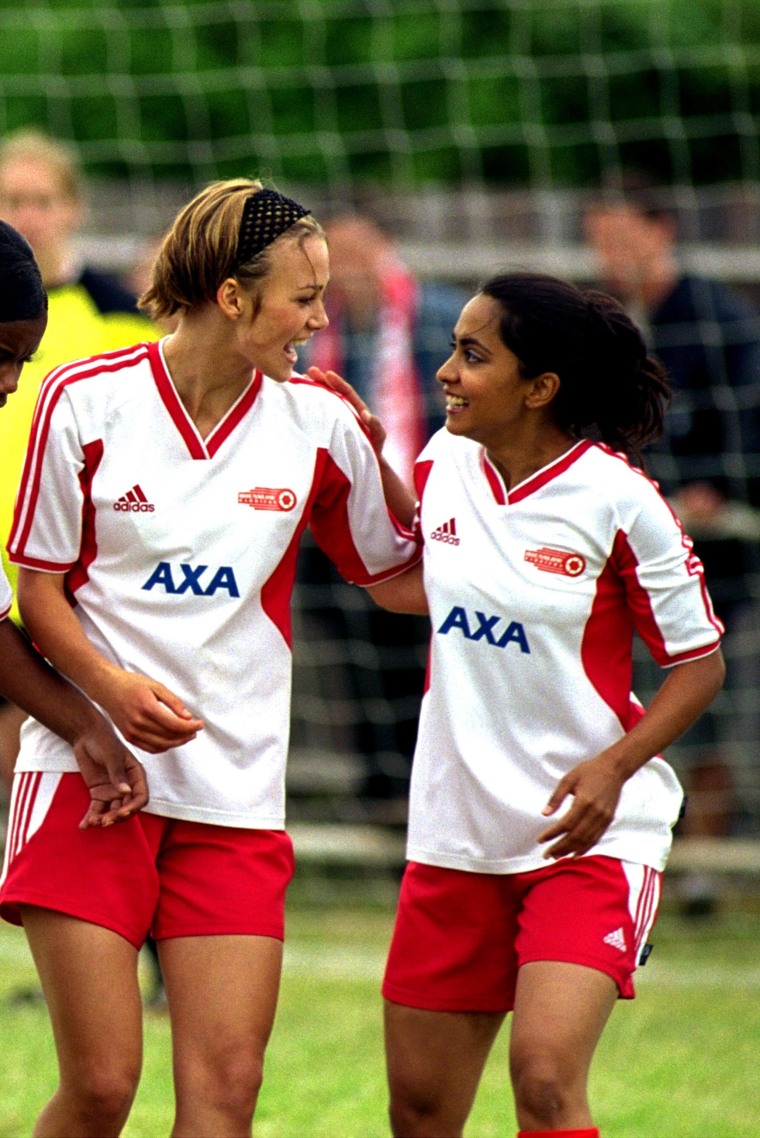 IN-DEPTH
SOCIAL