When filmmaker and writer Vivek Bald first met actor Aladdin Ullah in the early 2000s, he was instantly intrigued by the story of Ullah's family.
The actor and comedian said his father, Habib, was born in what is now Bangladesh and arrived in New York in the 1920s when he jumped off a British steamship he and other South Asian men were working on.
"I had a whole series of historical questions that I thought his father's story raised," Bald recalled. "Was his father part of a larger migration of South Asians — particularly of South Asian Muslims — to the United States that had just not been recorded in history?"
Ullah and Bald's exploration of this history is the subject of "Bengali Harlem," a book, web project and upcoming documentary, which received a grant to finish production earlier this year from the Center for Asian American Media.
Bald's 1994 documentary "Taxi-vala/Auto-biography" also explored the lives of South Asian workers in New York. He felt drawn to Habib Ullah's story not only because it was dramatic, but also because the man's early years were during an era of intense anti-Asian sentiment in the United States.
The Immigration Act of 1917 prohibited immigration from South and Southeast Asia and the Pacific, and its predecessor -- the Chinese Exclusion Act of 1882 -- had completely halted all arrivals from Asia.
"So what stood out to me was that his father came here after that really strict anti-immigration law was passed in 1917," Bald said. "And he lived out the majority of his adult life in the United States during the height of exclusion between 1917 and 1965."
But while Bald and Ullah began to talk about creating a documentary about Habib Ullah and other South Asian immigrants of his generation, Bald felt historical details were missing. As he searched for those answers, he decided to pursue a doctorate at New York University.
"For a number of years, I concentrated on answering that question of 'Was Aladdin's father part of a larger history?'" Bald, now a professor at the Massachusetts Institute of Technology, said.
As Bald worked on that question, his 2015 book "Bengali Harlem and the Lost Histories of South Asian America" began to take shape. Bald said it "became clear" that Aladdin Ullah's father was part of a trend of predominately Muslim and Bengali workers on ships.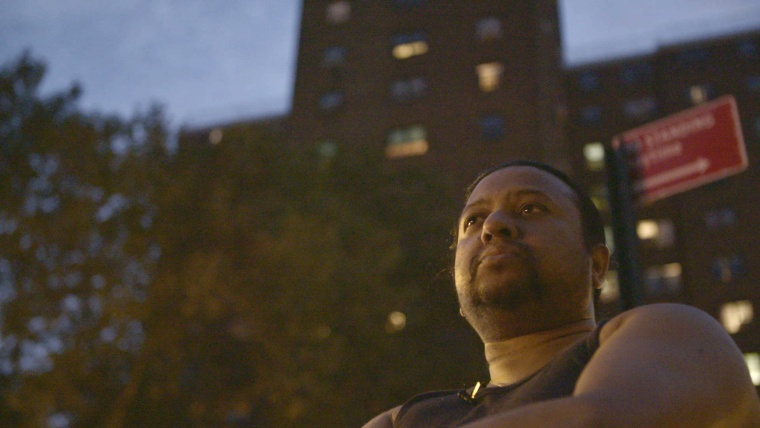 Bengali men — primarily those from what is now Bangladesh — were often employed as ship workers by British companies throughout the 1910s and 1920s. Working as seamen in that era was both thankless and dangerous, Bald noted. "They were breaking up coal and shoving it into furnaces," he said. "They would spend hours and hours in the belly of the steamship shoveling coal where the temperatures were over 100 degrees."
Many of the workers were also very young, with some only being about 14 or 15, according to Bald's research. The thankless conditions lead many of them to jump ship whenever possible and New York offered them a chance to "disappear" into the existing social fabric, Bald said.
He estimates that between 700 and 1,000 South Asian ship workers settled in the United States between the 1920s and 1950s.
Due to the strict segregation of the era, many ended up in northern Manhattan neighborhoods like Harlem and would often marry African American or Puerto Rican women. Several of the Bengali ship jumpers would also later move to Detroit to work in the auto industry.
One of the biggest challenges to retracing Habib Ullah's story was that he was in his 50s when his son Aladdin was born and died when his son was still quite young. From what Bald and Ullah have been able to determine, Habib Ullah was probably born in the early 1900s and came to New York as a teenager.
As Bald began to try to retrace his journey, he encountered obstacles common to sorting through old records, such as names being spelled incorrectly on shipping records and immigration papers and then again in digitized archives.
"By the time they get to us in the present day, as historians or people doing family research, there are so many distortions in the archives," he said. "You have to develop ways to get them in multiple levels."
Another challenge to retracing the steps of the ship jumpers who arrived in the 1920s was that neighborhoods like Harlem have changed drastically.
"There are some traces, some buildings are still there and some aren't," Bald said, noting that because the ship jumpers almost always lived in African American and Puerto Rican neighborhoods, their homes and communities were often impacted by gentrification and displacement. "It was one of those ways in which South Asian American histories are intertwined with African American and Puerto Ricans."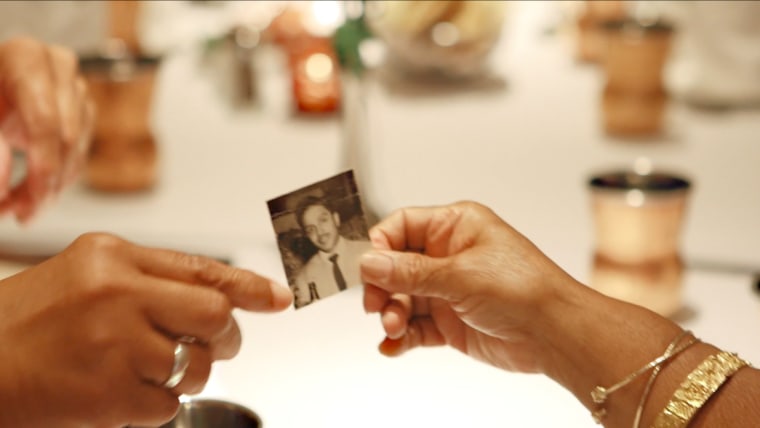 Thanks to the recent grant from the Center for Asian American Media, filming for the "Bengali Harlem" documentary is almost complete after more than a decade of interviews and research. Among those interviewed for the film are one of the last living ship jumpers of Habib Ullah's era, Mawsood Choudhury, who spoke to Bald several times before Choudhury's death in 2010.
Ultimately, Bald hopes that bringing the story of the Bengali ship jumpers of the early 20th century to the screen will inspire Americans to rethink the way they view the South Asian immigrant story of the last 150 years. Because little was known or written about these early immigrants, the story of the South Asian experience in the United States was incomplete, he said.
"I started to see a different history in which there has been a continuous and unbroken migration to the United States that has been predominantly Muslim and Sikh," Bald said. "I feel that it put the post-1965 migration into a larger context in which it is not the dominant narrative."
Follow NBC Asian America on Facebook, Twitter, Instagram and Tumblr.