For Benson Henderson, life has been a literal series of battles.
The former Ultimate Fighting Championship (UFC) lightweight champion's decade-long resume — two world titles, a 23-5 record, and the ESPN 2012 Fighter of the Year award — speaks for itself, but the half-Korean fighter is about to start a new chapter of his career. At the end of his UFC contract earlier this year, Henderson chose to sign with Bellator MMA, a rival mixed martial arts promotion, rather than renewing with the UFC.
"Being a free agent, you want to see who wants you the most," Henderson told NBC News. "Bellator went above and beyond to show how interested they were to have me be a part of their team."
While the UFC is the largest promotion in mixed martial arts, it also comes with the most stringent contracts. In the early days of the sport, it wasn't uncommon to see fighters leave the UFC to compete in World Extreme Cagefighting or Japan's Pride FC, both of which have been purchased by the UFC's parent company. As recently as a year ago, fighters did not leave MMA's biggest stage outside of retirement or being cut from the roster.
RELATED: Baby-Faced Brawler: Ben Nguyen Scores UFC Contract After Viral Knockout
Henderson's decision is especially significant, because he is the first recent UFC champion who has made the switch to a competing promotion.
"The decision to go to Bellator over the UFC was to take care of my family and make sure they were taken care of for years to come," Henderson said. "Bellator put me in the best position to do that without having me sign incentive-laden contracts where it's: 'If you do that and if you do this, you'll make a ton of money.' It was a lot of 'ifs' and those 'ifs' were dictated by what [UFC officials] say and what [UFC officials] do."
Henderson's family is part of the reason he is as successful as he is. Long before he was a mixed martial artist or a collegiate wrestler, Henderson's Korean mother put her two sons in taekwondo classes during their grade school years.
"Our sport is called mixed martial arts, and that's based off of the traditional martial arts in Asia," Henderson said. "You can't even talk about martial arts unless you bring up Japan and Korea. The influence on today's mixed martial arts is ginormous. I think the more you see mixed martial arts go away from traditional martial arts, you're going to see an equally strong return back to traditional martial arts."
Japan and Korea hold a special significance to Henderson. Japan was where he won his first UFC championship in 2012, and the 2015 event he headlined in Korea was the UFC's first in the country.
"I'll always have a special place in my heart for Japan because that's where I won my first [UFC championship] belt," Henderson said. "It was pretty cool that it was at the Saitama Arena because it has such a long history of huge fights there. Having my name on that same wall was a really cool thing for me."
"Fighting in Korea was an amazing experience as well," Henderson continued. "It's my mother's home country, and every time I go there, the reception I get is insane. I won both times, so that definitely adds to the appeal over losing. Being a part of bringing the UFC to Seoul for the first time ever was amazing, and being the main event was even more amazing."
For the Love of the Game
Financial stability isn't the only reason Henderson chose to switch to the California-based promotion. A recent change in leadership put industry veteran Scott Coker at the helm of Bellator. Coker's reputation includes doing two things very well: creating in-demand matchups and pleasing his fighters. For Henderson, the most important condition of his contract was the ability to participate in other competitions.
"[Bellator] was open to me doing a lot of different things," Henderson said. "They co-promote with other organizations, so they were okay with me doing some kickboxing matches and boxing matches. They also allowed me to put in a 'For the Love of the Game' clause so I can compete in jiu-jitsu tournaments, wrestling tournaments, sambo tournaments, and judo tournaments as long as I'm not being paid for it."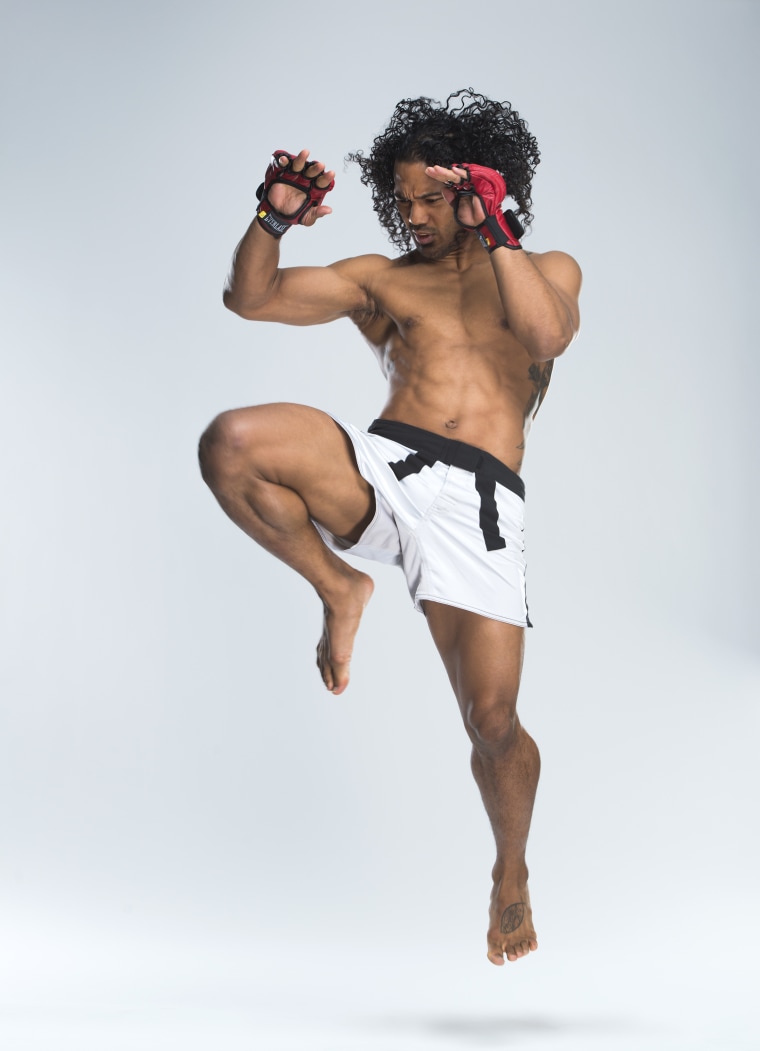 But for now, Henderson has a new roster of challengers to look forward to. Henderson's first fight in the promotion will be in April against current Bellator welterweight champion Andrey Koreshkov, but the Colorado-born fighter isn't worried about belts and accolades at this point of his career.
"I wouldn't say I have my eyes set on [the championship], I would say I'm always after having great performances and getting my hand raised," Henderson said. "If you have enough matches where you have great performances and get your hand raised, everything that you want will come with it. You want fame? You keep getting your hand raised, you're going to get that. You want money? You want a bigger contract? Keep getting your hand raised, and that'll come. Above all else, I want my hand raised. I put in all the hard work to get my hand raised, and I think I've done a pretty good job of it so far."
Follow NBC Asian America on Facebook, Twitter, Instagram, and Tumblr.