When 11 Filipino bakery workers filed a $1 million dollar civil lawsuit against the Beverly Hills bakery, L'Amande, last week, immigration advocates say it was a warning to all foreign nationals who use the E-2 "wealthy investor" visa.
The E-2 visa allows foreign investors to bring in to the U.S. temporary skilled workers who perform "duties of an executive or supervisory character," or are in some way considered "special" or "essential."
But policy experts at the National Guestworker Alliance say there's little to no oversight to see if investors are complying with the law.
The California lawsuit claims that Analiza Moitinho de Almeida, the daughter of Philippine government official Juan B. Santos - head of the country's Social Security department and former Nestle CEO there - fraudulently obtained visas in 2009 for her former employees in the Philippines to help her start a new bakery in the U.S.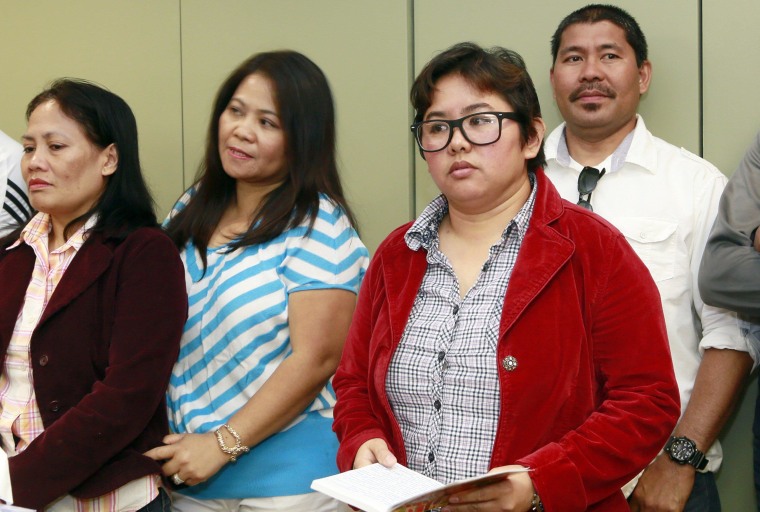 The lawsuit further asserts the employees weren't skilled employees but did manual labor, domestic work and nanny care for Almeida. They were also promised as much as $2,000 a month, but were paid as little as $360 a month, despite working long hours, without breaks, without overtime, and without days off.
The civil suit was filed by Asian Americans Advancing Justice in Los Angeles and the law firm Latham and Watkins.
The legal action comes after the California labor commissioner ordered the bakery owners, Almeida and her husband Goncalo, to pay $245,000 in overtime and penalties. The couple, who are both foreign nationals, are scheduled for an appeal hearing in May.
According to recent statistics, 35,272 "wealthy investor" visas were issued in the U.S. to foreign nationals in 2013. But there is no program that controls E-2 compliance while individuals are in the U.S., according to Jennifer J. Rosenbaum, Legal and Policy Director of the New Orleans Workers' Center for Racial Justice and a member of the National Guestworker Alliance.
"While the U.S. Department of Labor is still responsible to enforce employee laws for E-2 workers, DOL does not have particular knowledge of where E-2 workers are employed," Rosenbaum said. "Unlike H-1B, -2B, or- 2A programs, there is no labor certification requirement."
The situation leaves workers overly dependent on their employers with no protections against exploitation and retaliation.
"She threatened me, she threatened my family...I refused to lie for her."
"The E-2 visa is especially ripe for abuse and employer misuse, and is overdue for reform," said Laboni Hoq, Litigation Director at Advancing Justice-LA.
Romar Cunanan, 33, one of the 11 workers in the lawsuit told NBC News he left his wife and two sons in the Philippines for the opportunity to make more money in America, to send back to his family. He claims the Almeidas promised him $2,000 a month, but he was paid half of that, well below minimum wage given his hours. When he tried to leave, he says the Almeidas said he would have to reimburse them their cost to bring him to the U.S. - $11,000.
Cunanan said the low point came when Analiza Almeida asked him to lie to the Department of Labor during its investigation.
"She threatened me, she threatened my family," Cunanan said. "I refused to lie for her."
Analiza Almeida responded to several requests for comment from NBC News with the following email message.
"As much as I would like to comment, I have been given strict instructions not to do so. Thank you for your understanding."