A bill that advocates say would offer protections for immigrants who report workplace violations like unsafe work environments and sexual harassment was introduced last week in Congress.
The measure, called the POWER Act, would allow immigrant workers to obtain a U visa — a type of visa granted to victims of certain crimes who can assist law enforcement with the investigation or prosecution of criminal activity — while a labor complaint is under investigation.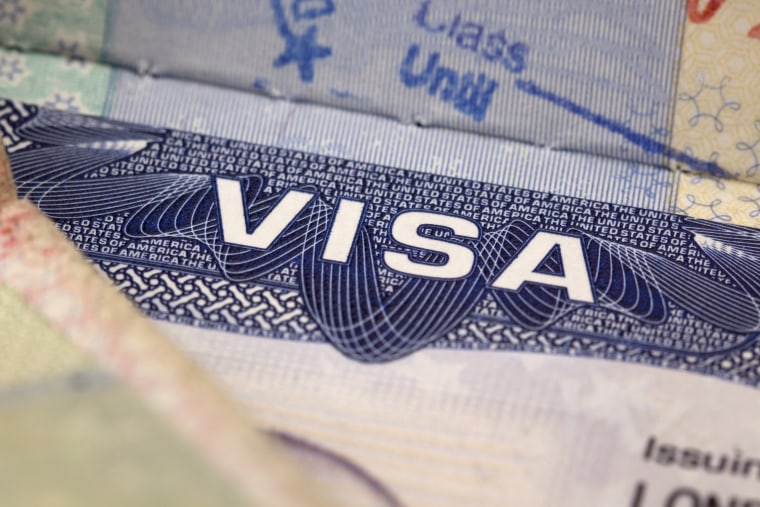 The bill would prohibit an employer from punishing or silencing their employees, including undocumented immigrants, and would provide workers who file a workplace claim temporary protection from deportation and work authorization, according to a cosponsor.
"Without this protection, abusers are shielded by their ability to intimidate their victims into silence," Rep. Judy Chu, D-Calif., who introduced the bill along with Sen. Bob Menendez, D-N.J., said in an email. "It's time we stand up for immigrants and the rule of law by ensuring that those who mistreat their workers and violate our laws are held accountable."
The bill is currently cosponsored by six members of the House of Representatives and four senators, all Democrats.
The measure has also been endorsed by a number of immigrant rights and advocacy groups, including Asian Americans Advancing Justice-Los Angeles (Advancing Justice-Los Angeles) and UnidosUS, both of which say that the measure comes at a crucial time.
"With the stepped up public attacks on immigrants, there's been a chilling effect on workers reporting crimes by their employers, including egregious labor violations," Yanin Senachai, staff attorney at Advancing Justice-Los Angeles, said. "So expanding the eligibility of workers facing horrible retaliation by their employers for complaining of unlawful working conditions, this goes a long way to enforcing our labor laws as well as protecting immigrant workers."
According to a 2017 Pew Research report, immigrants comprised 17.1 percent of the total U.S. workforce – or 27.6 million people – in 2014. Eight million had entered the country without legal permission or overstayed their visas.
Natalie Patrick-Knox, an immigrants and workers' rights organizer at the nonprofit Jobs with Justice who has worked on previous versions of the POWER Act, said the bill makes clear that those who endure worksite-related abuse should be granted a U visa.
"Right now the interpretation of the current U-visa law leaves open to interpretation who is considered a victim in these types of cases," she said in an email.
Reyna Sorto, 42 years old and from El Salvador, is among the workers who would benefit if the bill becomes law. The National Labor Relations Board ruled in March that Sorto, who obtained temporary protected status to remain in the U.S. after a series of earthquakes in her home country in 2001, was wrongfully terminated after demanding better working conditions. That case is currently being reviewed in circuit court.
Sorto has since transferred to another company that provides health benefits and time off, she said. As of June 1, she is involved in a lawsuit against her former employer and has applied for a U visa on the basis of her experience with that company.
Although she has already filed an application for the visa, she said the POWER Act would be a tremendous benefit because her temporary protected status will expire next year. The Trump administration earlier this year announced it would terminate TPS for 200,000 Salvadorans in 2019.
Patrick-Knox said the bill could help expedite the process for cases like Sorto's because it would raise the annual 10,000 cap on U visas issued to 30,000. This would decrease the current backlog, which is currently somewhere between three-and-a-half and four-and-a-half years, Anita Moore, public affairs officer at U.S. Citizenship and Immigration Services (USCIS), said in an email. As of December 2017, there were more than 117,000 U visa applications pending.
Moore said that USCIS works toward giving eligible applicants deferred action while applications are pending, which would make them eligible for employment authorization. Information on how long it takes to grant deferred action is unavailable, she said.
While immigrant workers wait without work permits, however, they are left vulnerable to deportation, Patrick-Knox said.
"Without the POWER Act there is a chance that the U-visa backlog means that Reyna's TPS and work permit expires before the U-visa application can work its way through the system," Patrick-Knox said.
The POWER Act was previously introduced in 2011 and again in 2015 as part of the Border Security, Economic Opportunity, and Modernization Act. It passed in the Senate but was not considered in the House of Representatives.
Follow NBC Asian America on Facebook, Twitter, Instagram and Tumblr.