A bill to honor Chinese-American veterans who served in World War II with a Congressional Gold Medal was introduced in both chambers of Congress last week.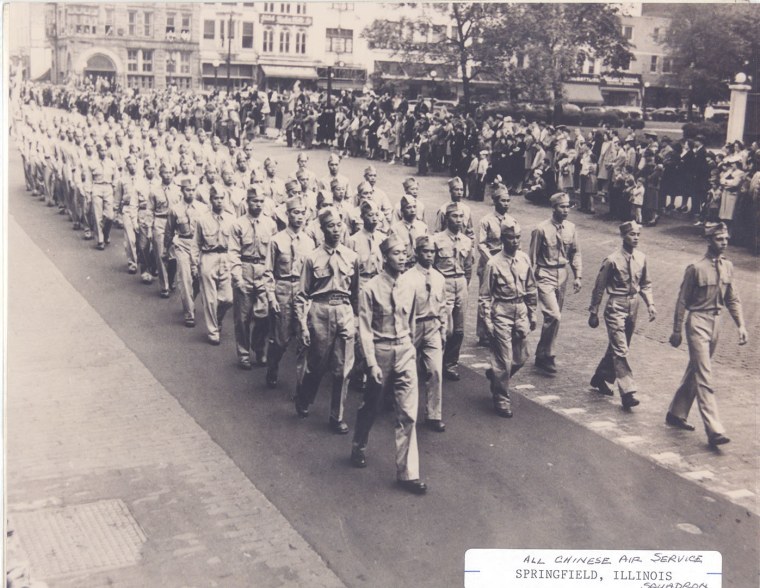 The Chinese American WWII Veterans Congressional Gold Medal Bill is the result of a national campaign organized by the Chinese American Citizens Alliance (C.A.C.A.) known as the Chinese American WWII Veterans Recognition Project.
Started in December 2016, the project aims to celebrate the unrecognized Chinese-American servicemen and women who volunteered or were drafted in WWII when the Chinese Exclusion Act was still in place.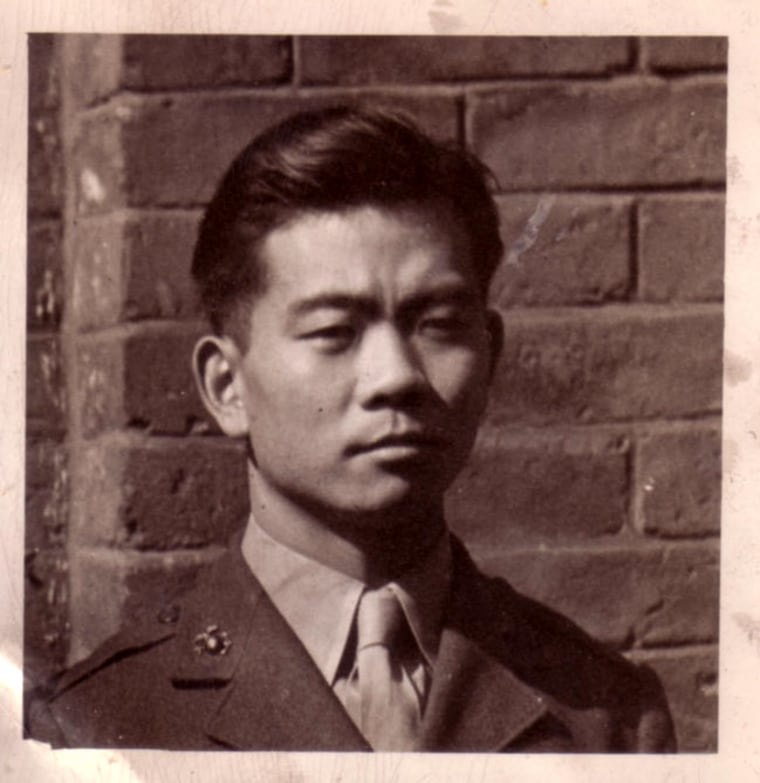 In addition to awarding veterans with a medal, the team is working on creating a public database that will carry the names of all Chinese Americans who served in the U.S. armed forces during WWII.
RELATED: House Passes Bill to Award Congressional Gold Medal to Filipino World War II Vets
"We dug into the National Archives and began breaking everything down by common Chinese last names, and have already been able to confirm over 14,000 people who served in the Army and [U.S. Army Air Forces] alone," project director E. Samantha Cheng told NBC News. "14,000 people, and that's just in two of the five armed services. No one could've predicted that many Chinese Americans were in the military."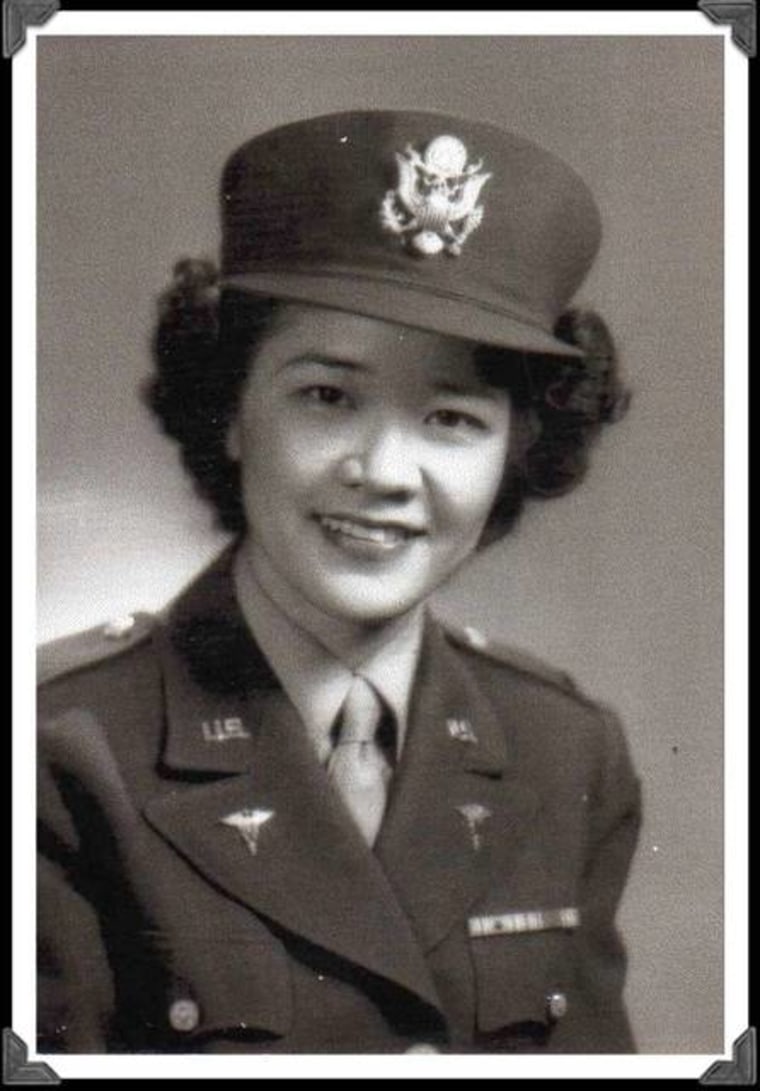 The Congressional Gold Medal is the highest civilian honor bestowed by Congress and has been awarded in recent years to other WWII units activists said have been overlooked, including Native American code talkers, the Monuments Men, and Filipino WWII Veterans.
Vetting and cross-referencing the names has proved to be a daunting process for the project's team, according to Cheng. Not only does the U.S. military not have a single database on the Chinese Americans who served in WWII, but many of the soldiers are listed under their paper son names — false names used by Chinese immigrants while the Chinese Exclusion Act was active to claim relations to Chinese Americans already living in the U.S., thereby earning sponsorship into the country.
The Chinese Exclusion Act, which barred most immigration from China to the U.S., was passed in 1882 and wasn't repealed until the 1943 Magnuson Act after the U.S. allied with China.
Various organizations and museums, including the Chinese Historical Society of Southern California and the San Diego Chinese Historical Museum, have pitched in and offered up their own databases to help identify additional names. To date, the project has vetted 16,577 veterans.
Once the database is completed, the C.A.C.A. hopes to be able to provide an accurate number of Chinese American WWII veterans for future history books and online resources to use.
For the time being, the organization will focus on gaining bipartisan support for the bill. The Congressional Gold Medal legislation must be co-sponsored by at least two thirds of the House of Representatives and at least two thirds of the United States Senate to be considered.
The bill was introducedin the Senate by Sens. Tammy Duckworth (D-IL), Thad Cochran (R-MS), and Mazie Hirono (D-HI) and the House by Reps. Ed Royce (R-CA), Ted Lieu (D-CA), and Grace Meng (D-NY).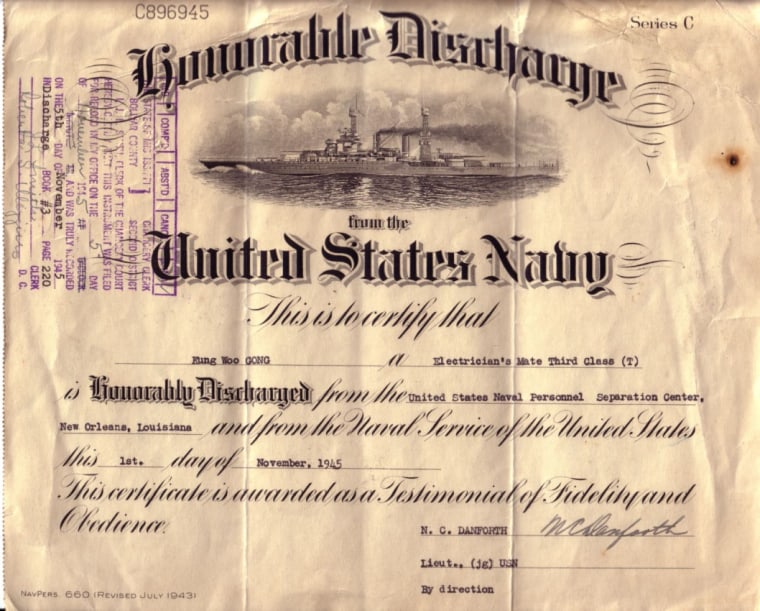 "Despite facing outright discrimination, more than 13,000 brave Chinese Americans volunteered to risk their lives to protect their fellow Americans from our enemies during World War II," Sen. Duckworth said in a statement to NBC News. "Their unwavering commitment to their country even after being initially turned away should be recognized, and I'm proud to join Senators Cochran and Hirono in pushing for this brave group of Veterans to be honored with a Congressional Gold Medal."
Follow NBC Asian America on Facebook, Twitter, Instagram and Tumblr.
Correction: An earlier version of this story stated that the project was part of the University of Maryland. It draws its interns from the University of Maryland.