A young player is making the difference for the U.S. Men's team in international soccer scoring two winning goals in a week, including the tie-breaker in an historic win against Germany.
Bobby Shou Wood, 22, was born in Honolulu, but raised in California, and played his youth soccer in Irvine. Currently a professional soccer player in Germany, Wood was one of the surprise young additions to the men's team roster by coach Jurgen Klinsmann.
On Wednesday night in Cologne, Germany, with the U.S. and Germany tied at 1, Wood came off the bench and made history. With a 23-yard left-footed strike that zipped by the goalie and into the lower right corner of the net, Wood provided the margin of victory.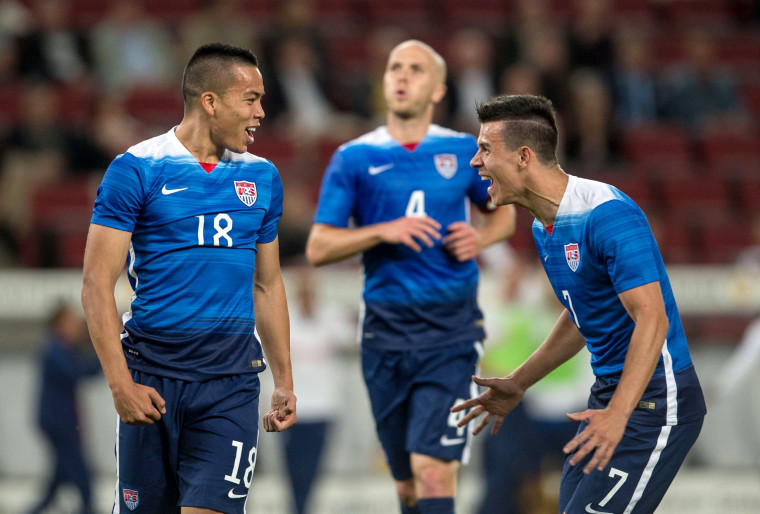 The goal in the 87th minute made it 2-1, enough to hold off the German team, the defending world champions, ranked No.1 in the world. The U.S. men's team, currently ranked 27th, has never beaten a German team on German soil, Fox commentators said.
Just last Friday, Wood gave a glimpse of what was to come, with yet another game-winning goal in a 4-3 win against the Netherlands. The U.S. had been down by as many as two goals in the game. But after tying the score at 3, the U.S. went ahead with Wood's help at the end.
Related: USMNT complete another late comeback victory in Europe (NBC Sports)
The two games have helped further the soccer cred of the new U.S. team-style as coached by Klinsmann as it points to the Gold Cup in July.
Before today, the U.S. had not beaten the world's No. 1 team since upsetting Spain at the 2009 Confederations Cup. It was also the first time the U.S. scored multiple goals in consecutive games in Europe since 1979.