In 1882, President Chester A. Arthur signed the Chinese Exclusion Act into law, effectively prohibiting Chinese immigration into the United States. The law wasn't repealed until 61 years later, and to this day, the act remains the only piece of federal legislation to single out a specific race and nationality for exclusion from U.S. immigration and citizenship, according to advocates. But, the advocates say, the significance of this law is mostly glossed over in American history.
In response, the Center for Asian American Media (CAAM) has launched the "Who Is American?" fundraising campaign to spread educational outreach about the law's history, partnering with the filmmakers of "The Chinese Exclusion Act" to spark awareness and discussion. According to Debbie Ng, CAAM's development and communications director, the campaign was named "Who is American?" because the Chinese Exclusion Act documentary brings up issues of immigration, like "who is an American, who is legitimate, and who deserves to be here — issues the country has always struggled with."
Ng told NBC News few Americans today know about the significance of the act, but the documentary serves as a reminder of how the U.S. viewed ideas of citizenship and of difference — and how Americans have navigated what it means to be part of a multi-racial society.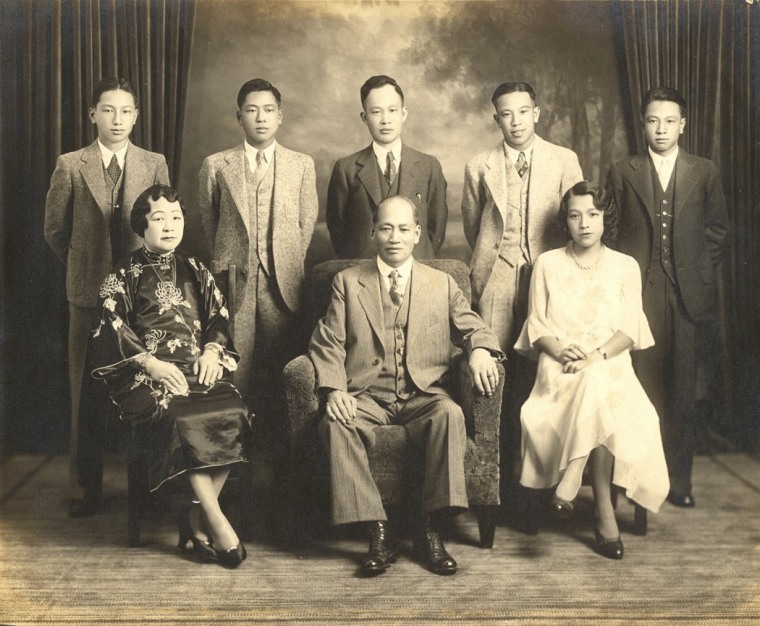 CAAM, who is a co-producer of the documentary, also plans to create education curriculum resources and distribute the materials to teachers at schools and universities throughout the U.S. at no cost. In addition to a website and social media campaign to spread awareness of the law, the "Who Is American?" campaign aims to hold humanities-based classroom and community screenings of "The Chinese Exclusion Act" documentary.
RELATED: NY Lawmakers Ask Obama to Formally Apologize for Chinese Exclusion Act
Directed by Ric Burns and Li-Shin Yu of Steeplechase Films, the film is scheduled for PBS broadcast as part of the "American Experience" series. It will air next May during Asian Pacific Heritage Month in addition to the community screenings. "We are very excited about the film and the outreach initiative," Yu told NBC News. With the documentary, Yu hopes to "illuminate the central role Chinese Americans had in how Americans would come to define who could come to America and who could be an American."

Even though the act was repealed more than 70 years ago, Ng said knowledge of the Chinese Exclusion Act is important for all Americans, especially now.
"It's relevant for Asian Americans as well as other immigrant groups," Ng said. "Issues like xenophobia and Islamophobia — these things are a part of complicated history that America has always grappled with and our campaigns want to make resources more available to the broader public. We want to hear other people's stories as well — how have they been affected by policy, globalization, labor, civil rights."
RELATED: Chinese Immigrant Denied Law License Gets One, 125 Years Later
This is the first CAAM campaign that features the Chinese Exclusion Act, but it's been in discussion for a some time, according to Ng. Citing the "Chinese American: Exclusion/Inclusion" exhibit at the New York Historical Society, Ng said that several education resources exist. However, in media, "there's no documentary as extensive and conclusive," Ng said.
Following the fundraiser, the "Who Is American?" campaign is expected to kick off January 2017 and will premiere at CAAMFest 2017 in March.
Follow NBC Asian America on Facebook, Twitter, Instagram, and Tumblr.