California Gov. Gavin Newsom has allotted $5 million to support those displaced by the January shootings at two farms in Half Moon Bay, some 25 miles south of San Francisco. The money is part of a series of grants totaling $16 million meant to make homeownership more accessible to California farmworkers.
"These grants will help make the California Dream a reality for dozens of farmworkers by helping them become homeowners — and help them lay a foundation for future generations to build upon," Newsom said in a press release.
San Mateo County, the backdrop to the shootings that killed seven migrant farmworkers, has been working to support families left without housing or income in the aftermath.
The $5 million will be used to purchase 28 housing units, 18 of which will be prioritized for the families displaced by the shootings, according to the release. The remaining 10 will be open to other low-income farmworkers in the county.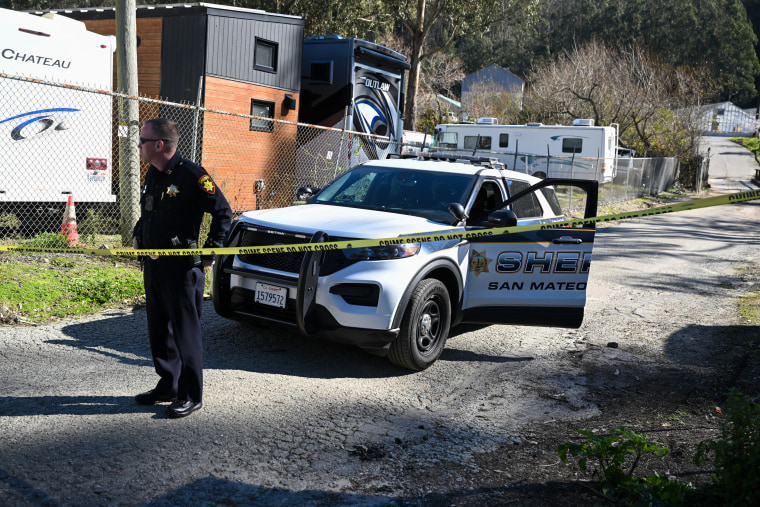 The shooter at both Half Moon Bay farms was identified by authorities as Chunli Zhao, 66, himself a laborer at one of the farms. A week after the killings, advocates told NBC News that families were struggling to meet basic needs.
"This mass shooting, the gun violence issue, compounds some already pretty terrible living and working conditions," Cynthia Choi, co-executive director of advocacy group Chinese for Affirmative Action, told NBC News in January after meeting with survivors. "We have individuals who no longer have a place to live because they lived on the farm … Obviously, they don't want to go back." 
Five of the seven killed in Half Moon Bay were Chinese farmworkers, a population that Choi said already goes unacknowledged. Without in-language support systems in the area, groups like Choi's had to fill the void in initially finding housing and food for those who were displaced.
"When you think about farmworkers and migrant workers, you often don't think of Asians," Choi said. "But of course we have a history of Asians who are agricultural workers, especially in California. I think locally and on the coast, there's just very little information."
The grants are meant to bridge some of that gap, according to the release.
"We are so grateful to Governor Newsom and the State of California for this vital influx of resources in support of our efforts to ensure that every farm working family in Half Moon Bay and San Mateo County is living with dignity in safe, healthy, and affordable housing," San Mateo County Supervisor Ray Mueller said in the release.