LOS ANGELES — When Rob Bonta became California's first Filipino-American state legislator in 2012, he wanted to show that someone who understood the Asian-American community could be a champion for it.
In his first year, he introduced a bill requiring schools to teach the Filipino-American role in California history, including in the farmworkers labor movement. That measure was signed into law the next year.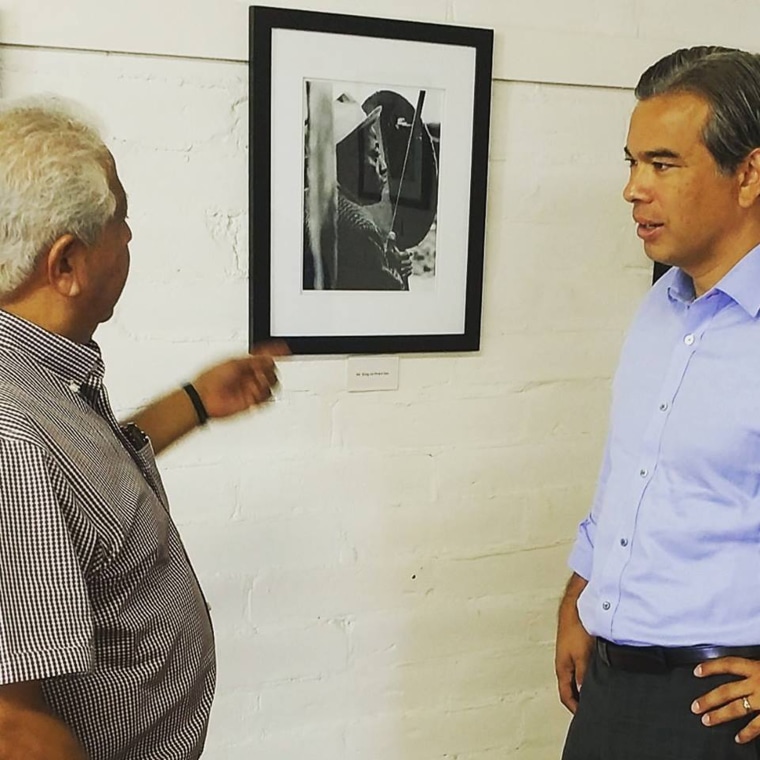 "That was very much inspired by my Filipino-American heritage, my family's own personal experience in the movement, and was something I wanted to share more broadly with the larger Filipino-American community and the larger Asian-American community and the larger California community," Bonta said.
His election is part of a trend of growing political power for the Asian-American and Pacific Islander (AAPI) community, especially in the state of California, where AAPIs account for nearly 15 percent of the population, according to Census estimates.
In 1980, there were at least 160 AAPI elected officials in various levels of government, including Congress, state legislatures, counties, cities and school boards, according to Pei-te Lien, a professor who specializes in Asian-American politics at the University of California, Santa Barbara. By the time Bonta was elected to the California State Assembly, there were at least 343. That number had grown to at least 463 by 2016.
California is home to many of those elected officials: 16 of the 120 lawmakers in the state legislature are currently Asian American or Pacific Islander, according to Catherine Nou, chief consultant at the California Asian and Pacific Islander Legislative Caucus, and several cities and counties in the state have majority Asian American boards of supervisors or city councils.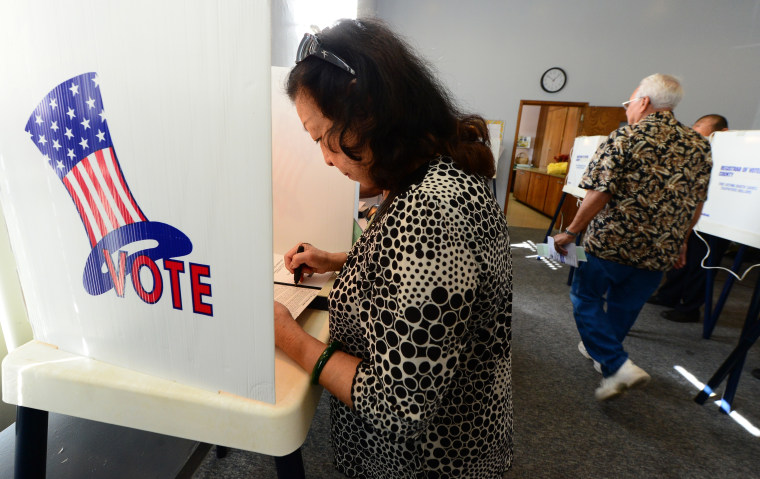 The community's growing influence can also be seen on California's ballot this year.
California voters will find at least a dozen Asian Americans contending for office in the June primary election, including state treasurer John Chiang, who is running for governor; state controller Betty Yee, who is seeking re-election; and California Board of Equalization member Fiona Ma, who is running for state treasurer.
The number of candidates has prompted the Los Angeles-based nonprofit Center for Asian Americans United For Self Empowerment (CAUSE) to organize what it calls thefirst ever AAPI-focused gubernatorial debate in the state's history, scheduled for April 27. The event is the largest in a series of debates the group is planning as part of its voter engagement initiatives.
"I think for us … 2018 really felt like an opportunity to leverage the community to get out there and vote," Kim Yamasaki, CAUSE's executive director said.
"We're seeing more AAPIs running for office up and down the ticket," Christine Chen — executive director of APIAVote, a nonprofit that aims to boost civic participation among AAPIs — said. "It's not just only the school board or city council or various commissions, but we also saw a lot more success in state legislature races as well."
James Lai, an ethnic studies professor at Santa Clara University who focuses on political participation, noted that a key reason for the rise in political representation is rooted in suburbs that serve as "political incubators," where candidates can get early experience in politics.
One of the most prominent examples of an elected official going through such a political incubator, Lai said, is Rep. Judy Chu, D-Calif, the chair of Congress' Congressional Asian Pacific American Caucus.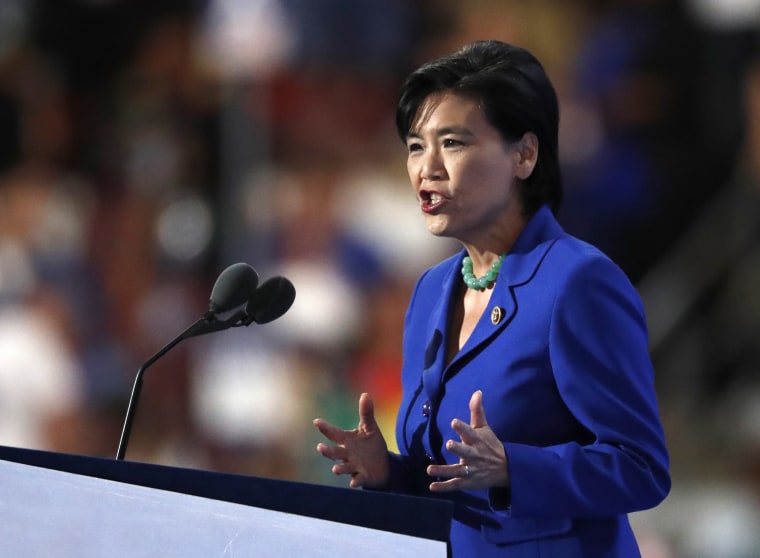 "She started on the Monterey Park City Council and then worked her way up to State Assembly, then ran in the congressional house district from California that included Monterey Park," Lai said. "So she kind of built it up that way. And I think that's a great example of what we're going to see in California in the future."
Once candidates successfully make it out of these incubators and into elected office, it enables them to create a pipeline through staffing choices that can enable others to replace them in the future, Lai added.
Building the bench
Outside of government, organizations like CAUSE and the Asian Pacific Islander Community Leadership Foundation also contribute to the pipeline through leadership training.
Annie Lam, executive director of the League of California Cities Asian Pacific Islander Caucus and founder of APIs Mobilize, reaches out to high school students in areas with large AAPI populations and recently launched a training program to teach AAPI legislative staffers leadership and management skills.
"We all have our training programs to help build the bench. And that goes into the infrastructure building," Lam said. "APIs get elected, then they hire API staff, then we train them so that they move up in the ladder in the legislature."
By 2040, the number of Asian American registered voters is expected to hit 12.2 million, according to a2015 study by the UCLA Center for the Study of Inequality and the Asian Pacific American Institute for Congressional Studies.
But the rapid growth, even with the rise in AAPI political representation and power, does not necessarily mean there will be proportional growth in the political sphere, Lai, the Santa Clara University professor, said.
"You're already seeing trends within Asian-American communities, this low voter turnout," he said. "What we need to do is focus on the reasons those gaps exist."
According to the Pew Research Center, 49.3 percent of Asian voters went to the polls in the 2016 election, less than White (65.3 percent) and Black (59.6 percent) voters and slightly ahead of Hispanic (47.6 percent) voters.
The reasons for the gaps, Lai said, are in part tied to language and systemic barriers.
Some advocates say civic engagement among California AAPIs, especially in recent years, is on the rise.
"I think more and more people are seeing if they don't vote, they have no say in the issues," Mary Anne Foo, executive director of the Orange County Asian and Pacific Islander Community Alliance, said. "A lot of these issues affect them on a daily basis, from healthcare to housing to taxes to small business development to access to higher education, poverty.…They see the importance of having that voice."
Once candidates successfully make it out of these incubators and into elected office, it enables them to create and facilitate a pipeline that will enable others to replace them in the future.
Foo said she has noticed that Asian Americans are also voicing their opinions in ways other than heading to the polls on election day. Some college students have advocated for Dreamers, as participants in the Deferred Action for Child Arrivals program have become known.
"I think they're really fired up," Foo said. "I think I can see more young people running for office."
As California heads into the future, Bonta said he expects that AAPI political power in the state will continue to grow and strengthen.
Of the 16 Asian-American and Pacific Islander members of the California legislature, 12 are members of the California Asian and Pacific Islander Legislative Caucus, which Bonta chairs. He calls that figure a "historic high."
"We have momentum moving in the right direction," Bonta said. "And as we continue to display our API talent in the political world, that will lead to changing attitudes and changing culture that will open up more doors and provide more opportunities for API leaders to step up and lead, and in the process strengthen our API political empowerment."
Follow NBC Asian America on Facebook, Twitter, Instagram, and Tumblr.