/ Source: Associated Press
SACRAMENTO, Calif. — California Democrats are expanding their efforts to resist President Donald Trump's crackdown on immigrants in the country illegally with bills aimed at limiting how much private businesses can cooperate with federal immigration authorities.
Democrats control all levels of state government, and leaders have vowed to resist Trump administration policies at every turn. Immigration is among their key issues, but most legislation so far has been aimed at limiting what police can do to help immigration authorities and providing additional state services and support to immigrants in the country illegally.
Now, two bills that advanced in the Assembly in the past week are taking aim at private businesses.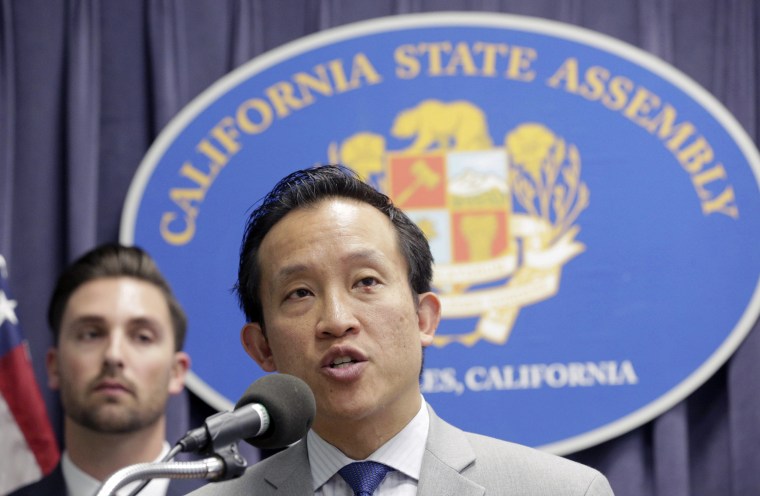 A measure that would bar landlords from disclosing tenants' immigration status or reporting them to immigration officials passed the chamber. A bill prohibiting public and private employers from letting immigration agents come into their worksites or view their employee files cleared a committee.
Both bills contain exceptions if employers or landlords are complying with a warrant or subpoena.
Ann Morse, who tracks immigration bills for the National Conference of State Legislatures, said the California measures are the only ones she knows of that aim to limit landlords and private businesses' cooperation and communication with immigration enforcement.
Both bills are sponsored by Democratic Assemblyman David Chiu of San Francisco. He said they are necessary to protect against deportation of immigrants who haven't committed crimes since entering the country.
Assemblyman Kevin Kiley, who opposes the measures, said he thinks they could actually promote fear in immigrant communities, and existing laws already protect tenants. He said the proposals, along with many of the other immigration bills introduced this session, are designed more to make a political statement than to enact good policy.
"If you have a private citizen who provides certain information at the behest of a federal authority, they might end up facing (consequences) just for complying with the request," the Sacramento-area Republican said. "Measures like that do more harm than good."
Jith Meganathan, a policy advocate for the Western Center on Law and Poverty, said that following Trump's victory last fall, organizations that provide legal assistance to low-income Californians began receiving more reports of landlords threatening tenants over their immigration status. Although some of what Chiu's landlord-tenant bill forbids may already be illegal under the state's anti-discrimination laws, he said the measure, AB291, will provide important legal clarity.
At a hearing on the bill in early May, Oakland resident Maria Estrada told lawmakers her landlord in 2015 threatened to report her family when he learned her daughter did not have legal permission to live in the country.
Estrada said she had complained to her landlord about a broken refrigerator, a clogged toilet and an unsecure back door, among other problems in her studio apartment. She told lawmakers he threatened to report her daughter to federal immigration authorities if they continued asking him to make repairs.
"We could not sleep because of the stress of our family breaking up," Estrada said. "No one should have to experience the fear, the pain and harassment which my family has suffered just because they are undocumented."
Advocates of Chiu's other bill, AB450, said they haven't seen workplace raids in California since Trump took office. But Steve Smith of the California Labor Federation — an organization supporting the bill — said the new administration has emboldened immigration enforcement agents, and there's concern they will begin targeting businesses.
Marti Fisher, a policy advocate at the California Chamber of Commerce, said the measure infringes on business owners' rights.
"It penalizes an employer for choosing to cooperate with federal immigration enforcement authorities, thereby denying the employer the right to determine the best course of action for its business," she wrote in a statement explaining the chamber's opposition to the bill.
Follow NBC Asian America on Facebook, Twitter, Instagram and Tumblr.