California is celebrating Sikh Awareness and Appreciation Month this November in the state legislature, public schools, various cities, and even with the Los Angeles Clippers basketball team.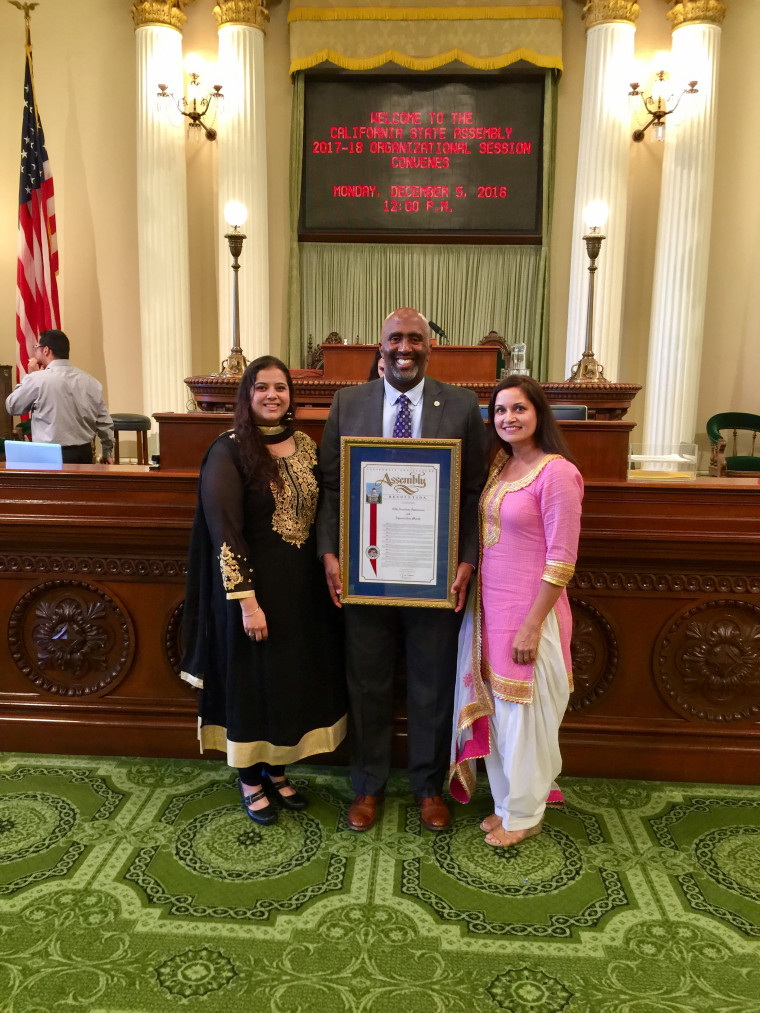 The California State Assembly passed a resolution authored by Assemblymember Jim Cooper last week declaring November Sikh Awareness and Appreciation Month for the fifth consecutive year, according to The Sikh Coalition. Other California cities, including Yuba City, Fresno, and Santa Clara, have followed suit. California State Superintendent of Public Instruction Tom Torlakson also recognized November as Sikh Awareness and Appreciation month for California's public schools.
Sikhs first entered California in 1899 through Angel Island, according to the resolution. The first Sikh temple in the United States — Sikh Temple Stockton — was founded in 1912 in Stockton, California.
"As an attorney, activist, and Community Development Manager for the Sikh Coalition, I feel it is imperative for the California community to actively organize and participate in local activities this month," Harjit Kaur, The Sikh Coalition's community development manager, told NBC News. "Now more than ever, it is important to show solidarity amongst our diverse communities and to celebrate our collective contributions to the history of California."
RELATED: California Gov. Signs Law to Address Muslim, Sikh, South Asian American Bullying
More than 350 Sikh Americans attended the third annual Sikh Awareness and Appreciation Los Angeles Clippers basketball game last Wednesday, according to The Sikh Coalition. The game featured the national anthem performed by Raaginder "Violinder" Singh, the Los Angeles Sikh Boy Scouts of America color guard, and half-time entertainment by Da Real Punjabiz.
"It's incredible to see Sikh Awareness Night celebrated by the LA Clippers and across the state of California," attendee Jagdeep Singh said in a statement.
Sikh Americans across California have been organizing Sikh awareness and bullying prevention presentations for schools and libraries, as well as working with local city council members and school boards to pass proclamations recognizing November as Sikh Awareness and Appreciation month, according to The Sikh Coalition.
Follow NBC Asian America on Facebook, Twitter, Instagram, and Tumblr.
SOCIAL