Two Cambodian refugees facing deportation have been granted pardons by California Gov. Gavin Newsom this week, allowing them to remain in the country with their families, according to a nonprofit representing them.
Hay Hov and Kang Hen were expected to board a deportation flight to Cambodia in June, to go back to a country they fled with their families as young children to escape the Khmer Rouge and Cambodian genocide. Hov was 6 when he came to the United States. Hen was 9.
As young adults, both men were convicted of crimes that led to deportation orders. Hov was convicted of solicitation to commit murder in 2001 and served four years and three months in prison. Hen was convicted of robbery in 1999 and served one year and one month in prison.
After their convictions, the pair appear to have transformed their lives. Both received numerous letters of support for their pardon applications from local and state leaders, and Hen — who has worked at a seafood company for more than a decade — is described by his employer as a model employee, Brian Ferguson, a spokesperson for Newsom's office, told NBC News in an email.
Hov and Hen also serve as the primary income providers for their families and care for relatives with chronic health conditions, according to the governor's office.
"Their deportation would be an unjust collateral consequence that would harm their families and communities," Ferguson said.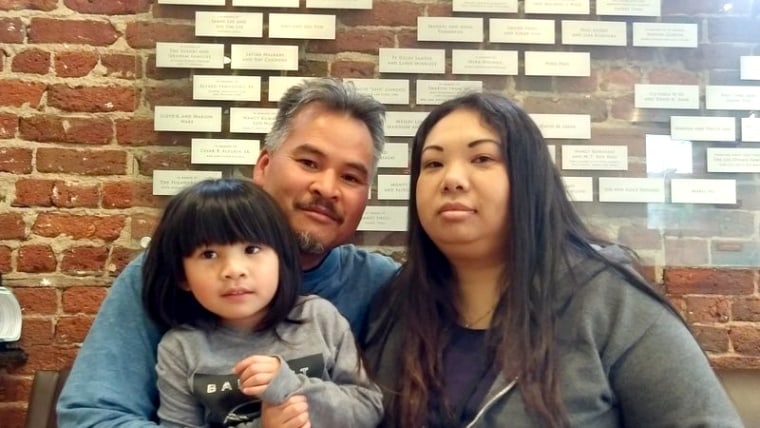 Hov and Hen were two of seven individuals granted clemency in Newsom's first round of pardons, news that gives hope to advocates who have been campaigning for California's governor to pardon refugees.
"I think it sends a signal that he does want to look deeper into refugee issues and does appreciate the impact of people rehabilitating and turning their lives around," said Angela Chan, policy director and senior staff attorney managing the criminal justice reform program at the nonprofit Asian Americans Advancing Justice - Asian Law Caucus, which is representing Hov and Hen. "I think it also shows leadership from Gov. Newsom in terms of taking concrete action to push back against the Trump administration and the Trump administration's intense focus on persecuting immigrants."
A pardon doesn't necessarily eliminate a deportation order, but it can help reopen an order for individuals facing removal because of a state criminal conviction.
Hen remains in the custody of Immigration and Customs Enforcement, but his lawyers plan to apply for a stay of removal to allow him to remain in the country. After the stay, the Asian Law Caucus will work to reopen his case and get his permanent residency restored, Anoop Prasad, a staff attorney at the group, said. Hov was recently issued a green card and is safe from deportation at the moment, he added.
While Hov and Hen received pardons, others at risk of deportation who applied for pardons have not yet heard from the governor's office.
Immigration and Customs Enforcement did not respond to a request for comment, but the agency in March said that there were 45 detained Cambodians with final orders of removal. Immigration arrests took place in March and April, Chan said.
With a deportation flight expected in June, the Asian Law Caucus is working to identify and help detainees who have been issued travel documents. The group is hopeful that the pardons Newsom announced Monday will be the first of many he issues including refugees and immigrants, Chan said.
Prasad said the Asian Law Caucus believes the pardons signify recognition by Newsom that California has made mistakes related to mass incarceration.
"I think that both Hay and Kang's cases are prime examples. Kang was 18 and Hay was 19 at the time. Both were overcharged, sent to prison for far longer than necessary," he said. "I think we're recognizing that we've made these past mistakes, especially with how we treat youth of color in the system, and that we can do something different."
Follow NBC Asian America on Facebook, Twitter, Instagram and Tumblr.