The California man arrested in 2013 for the assault of an elderly Sikh American man has been sentenced to 13 years in prison.
According to local media, then-29-year-old Gilbert Garcia, Jr. encountered then-82-year-old Sikh American Piara Singh as Singh was leaving his gurdwara (temple) in southwestern Fresno where he volunteered daily. Garcia reportedly beat Singh with a steel pipe while shouting anti-Muslim slurs and "I'm going to destroy your mosque." Singh was in a coma for two days and hospitalized for a week with head wounds, broken ribs, and lung lacerations.
Although Singh has since recovered physically from the attack, a local Sikh community activist told the Fresno Bee that he is afraid to go outside alone.
Garcia was determined by doctors to be mentally competent, and he was charged with attempted murder, elder abuse, and a hate crime. He pleaded no contest to a felony charge in February, and admitted to causing harm. He was sentenced to prison last week.
"Hundreds of members of the Sikh community, the residents of Fresno, and leaders in California condemned the attack, which was motivated by a xenophobia that has become all too common," Jasjit Singh, executive director of Sikh American Legal Defense and Education Fund (SALDEF), told NBC News. "The conviction is especially important as Mr. Singh was attacked as he was leaving the gurdwara (Sikh house of worship) where he regularly serves the community. The sentence demonstrates that all people should be free to attend their house of worship without fear."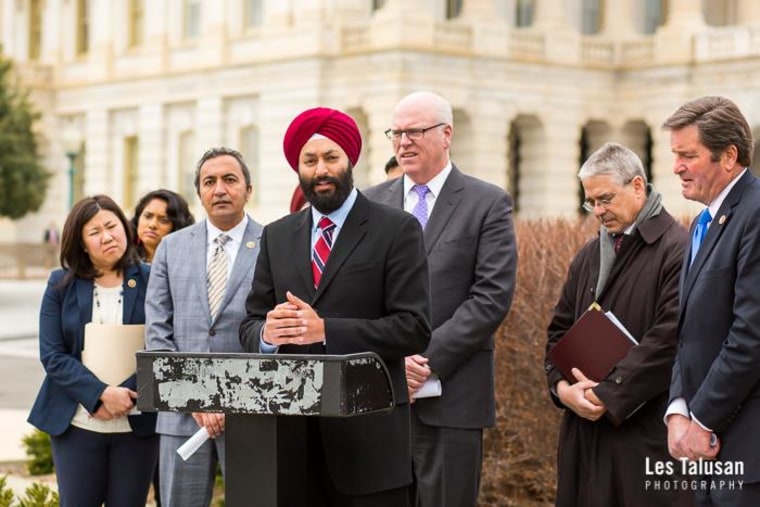 Fresno County prosecutor Tim Donovan told local media after sentencing, "The bottom line is justice was meted out today, and in our community, if you're going to commit a hate crime, you're going to go to prison."
Singh pointed out the importance of the hate crime charges. "By recognizing the attack as a hate crime and with the subsequent conviction, minority communities around California and the people of Fresno know that they are welcome and valued part of the community," he said.
RELATED: Suspect Charged With Hate Crime in Chicago-Area Assault of Sikh American
South Asian American communities have reportedly been targeted for violence and harassment since September 11, 2001. Sikh Americans wear a turban and beard as articles of their faith, and a 2014 report by the South Asian Americans Leading Together (SAALT) found dozens of incidents of hate violence against South Asian American communities that were believed to be motivated by anti-Muslim sentiment.