LOS ANGELES — For 12 years, the stark differences between his east side neighborhood and the other half of his Southern California city — the unhealthy chain restaurants and inferior parks, softball fields and other recreation areas — have irritated Juan Carillo.
So when Palmdale, California, implemented a new method to elect city council members in 2015 that would represent specific districts of the city as opposed to the entire city at-large, Carillo, a former city planner, decided it was time for a louder voice to represent his neighborhood.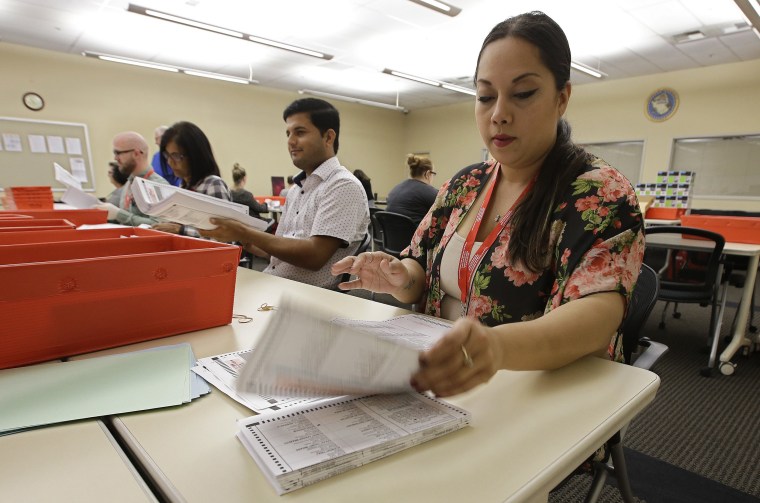 The city is one of dozens in California that have adopted district elections over at-large representation in recent years, in part due to lawsuits or the threat of legal action from individuals or groups arguing that minorities are going underrepresented in local government.
In a 2016 city council election, Carrillo won more than 52 percent of the vote in his district, comprising most of Palmdale's east side.
"I feel privileged to be the first Latino to be elected in a district system," he said. "It felt a great success for me to be able to represent a portion of the city that really needed representation."
A rising tide of district elections
Carrillo is one of several politicians being elected following the adoption of district-based electoral systems in cities, counties and other local boards across the U.S..
Palmdale enacted its system following a 2012 lawsuit by three voters who claimed the city's then at-large elections — where council members are elected by the city as a whole — diluted the vote of Latino and African-American residents. That year, those residents accounted for approximately 54.9 and 15.8 percent of Palmdale's population respectively, according to U.S. Census estimates.
A 2016 report by California Common Cause, a democracy advocacy organization, found that 59 of California's 482 cities hold district elections. Twenty-eight of those cities made the switch between 2011 and 2016.
Other jurisdictions in the United States have switched systems as well, though more have occurred in California, according to Morgan Kousser, a professor of history and social science at the California Institute of Technology (Caltech) who tracks the history of the Federal Voting Rights Act.
That trend became more pronounced following a series of court decisions over the past few decades that have made it more challenging to win voting rights cases under federal law, according to Kousser.
"It has stopped a great deal of the progress towards the integration of minorities into elected office in the rest of the country," he said of the court decisions. "And that's made California — in which the integration of particularly Latinos, but also now Asians, into the local power structures — it has accelerated in California."
Before, I think a lot of folks felt that the process was more hopeless, whether it's because they couldn't afford to run or because of the color of their skin — that they'd never be able to reach and build a trust with the high propensity voter
California adopted its own state voting rights act in 2002, making it easier to challenge jurisdictions' use of at-large elections, said Thomas Saenz, president and general counsel of the Mexican American Legal Defense and Education Fund (MALDEF), which has been involved in many cases challenging cities' election systems.
The California law explicitly prohibits the use of at-large systems if racially polarized voting occurs and if it impedes the ability of members of a race or language minority group to elect its preferred candidate. The state law also makes it easier to bring a case by not including some requirements needed under federal law, like the ability for a district to be created whose majority would be one race or language group is
Better representation?
Saenz said that implementing a district system typically results in the election of a first minority into that governing body, though that may not happen immediately because a newly-created district may not be up for election or a group may not yet be ready to organize sufficiently to win, among other reasons.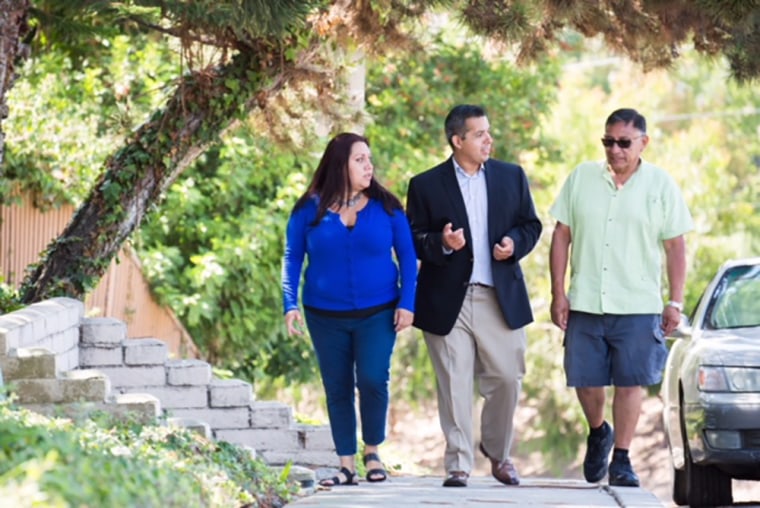 But all cities accused of violating the California Voting Rights Act (CVRA) aren't always void of minority representatives, city administrators noted. Garden Grove, near Los Angeles, for instance, had a Vietnamese majority on the city council right before it made the switch to district-based elections, Maria Stipe, its deputy city manager, said. Similarly, the Santa Ana City Council is currently all Latino. Garden Grove had been accused of preventing Latinos from electing their candidate of choice while Santa Ana is accused of the same for Asian Americans.
Following his election, Carrillo, the Palmdale city council member, introduced an ordinance that gives council members the responsibility of appointing planning commissioners they feel would best serve their district. He also introduced a social equity element to the city's general plan to ensure equality in infrastructure and recreational facilities throughout Palmdale.
In the Orange County city of Fullerton, which is scheduled to hold its first district elections in November, resident Jonathan Paik, who sued the city in 2015, said the switch appears to have made residents more optimistic about running for office.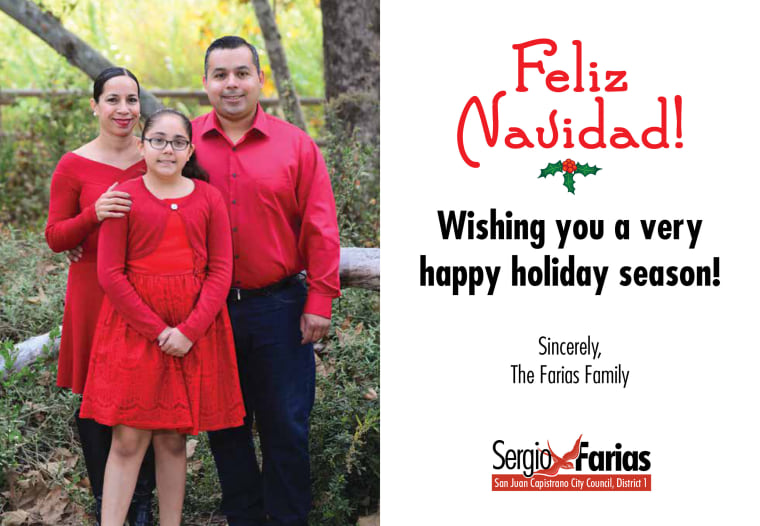 "Before, I think a lot of folks felt that the process was more hopeless, whether it's because they couldn't afford to run or because of the color of their skin — that they'd never be able to reach and build a trust with the high propensity voter," he said.
San Juan Capistrano Mayor Sergio Farias, who was elected to the city council in the city's first district election in 2016, said the conversion enabled him to develop a more personal relationship with his constituents. By running for a specific district rather than to represent the city at-large, Farias was able to go door-to-door to meet with residents during his campaign, he noted.
Rough transitions
While advocates of district elections and cities that have converted generally had positive feedback about the system, making the switch has also come with a set of challenges.
Some officials in Palmdale said that implementing the new system was a rough transition that cost $4.5 million, including legal costs.
The city also struggled in getting newly elected council members up to speed on the process of governing. After the city adopted five districts in 2016, all seats were up for election and three of them went to new council members.
City officials also said that just after the new system was adopted, diversity decreased on the city council. Prior to the 2016 election, it had a Latino and black member, compared to four white members, and Carillo today.
Palmdale City Manager Jim Purtee added that it's important to keep a citywide plan in mind despite the fact that councilmembers now represent specific areas of the city.
"Yes, we always have that district focus in the back of our minds, that, do we have wins for the community throughout the community? So districts do benefit in that way," he said. "But … the biggest issue for me is to make sure we don't head down a path that starts with us allocating budget by district rather than by need."
A district-based future
It's not just city councils that have adopted district elections. Kousser, the Caltech professor, noted that school boards and other special districts have made or are in the process of making the switch.
I believe our democracy and government is most effective when we have everyone participating and when we have communities feeling that they have a say
Saenz, the MALDEF president, said he expects that the next wave of conversions won't involve city councils or school boards, but groups like water and utility districts. It's important for minorities to have representation in districts like these, he noted, so they get their fair share of resources.
While the CVRA has enabled the majority of recent conversions from at-large to district elections to take place in California, other states have seen some switches as well, including Florida and New Mexico, according to Kousser's research. Illinois has also attempted to adopt a state voting rights act, though those efforts have been unsuccessful.
Washington state earlier this year followed in California's footsteps when it passed the Washington Voting Rights Act, which was modeled after the CVRA. Washington's law similarly prohibits election methods that impair the ability of a protected class to elect the candidate they prefer and states that possible violations of the law may be addressed with the implementation of district-based elections.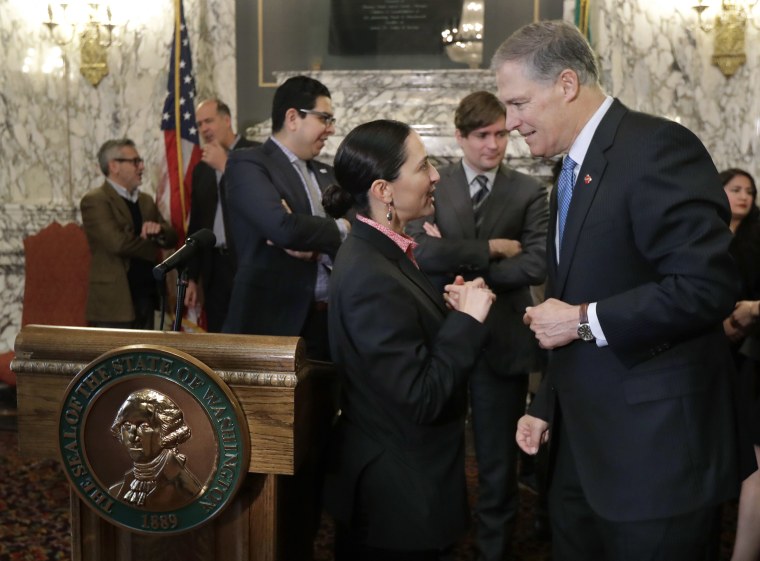 "I believe our democracy and government is most effective when we have everyone participating and when we have communities feeling that they have a say and that they have someone that reflects their priorities and will be an advocate for their neighborhood and their communities," Washington state Sen. Rebecca Saldaña, the primary sponsor of the measure in the state Senate, said.
Before Washington passed the law, a handful of cities made the change, including Yakima, Pasco and Seattle. Today, nearly half of the Seattle city council comprises women of color.
Saldaña said her decision to sponsor the bill was rooted in her background as a farmworker organizer, where she traveled to minority-majority towns with local representation that didn't reflect its demographics.
"The Voting Rights Act alone is not going to solve all the problems," she said. "But when you have districts, you can get into more of the particulars and ensure the minority voice also is taken into account, because that is also fundamental to the founding of our country."
Follow NBC Asian America on Facebook, Twitter, Instagram and Tumblr.