Larry Itliong was the man credited with starting California's legendary Delano Grape Strike in 1965. Itliong led Filipinos workers to the picket lines, and then invited Cesar Chavez and Mexican laborers to join them.
Philip Vera Cruz was known as a quiet "intellectual" who worked closely with Chavez once the United Farm Workers were born.
Both were important figures in California's early labor movements, but to date, it's been Chavez who has received most of the recognition — until this week.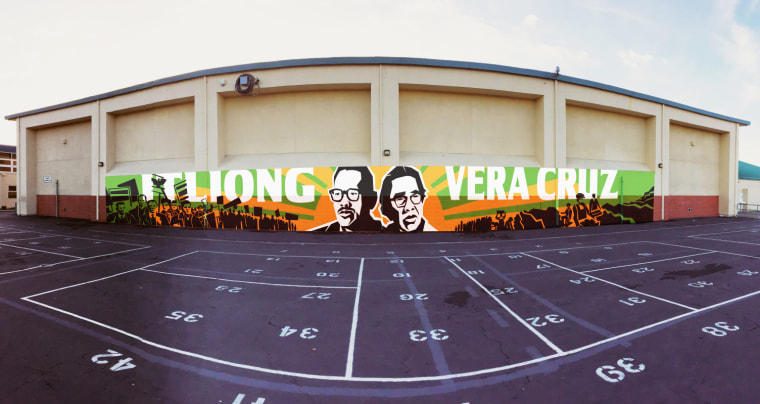 For their efforts in merging civil rights and labor rights for the farm workers, Itliong and Vera Cruz will now have their names joined by a hyphen and on display on two California public locations.
On Friday, the Alvarado Middle School will be renamed the Itliong-Vera Cruz Middle School in Union City, just east of San Francisco, and in San Diego, a celebration will mark the naming of an overpass on South Woodman Street crossing State Route 54 to the Itliong-Vera Cruz Memorial Bridge, which is also already known as the Filipino American Highway.
The renaming of the Alvarado Middle School will reportedly mark the first time a school in the U.S. has been named after Filipino Americans.
"It's been a long time coming," said Johnny Itliong, the son of Larry Itliong, in an interview with NBC News. "We owe so much to them, our greatest generation. This gives us the opportunity to remember them, and to talk about how much the Filipino-American community affected America."
RELATED: Eclipsed by Cesar Chavez, Larry Itliong's Story Now Emerges
Johnny Itliong acknowledged the pairing of the two leaders was not necessarily a natural one given the tension that existed between his father and Vera Cruz over organizing strategies. "But they had respect for each other," Itliong said. "Philip in his book, in hindsight said he wish he had supported my dad more because in the long run, Chavez forced Philip out."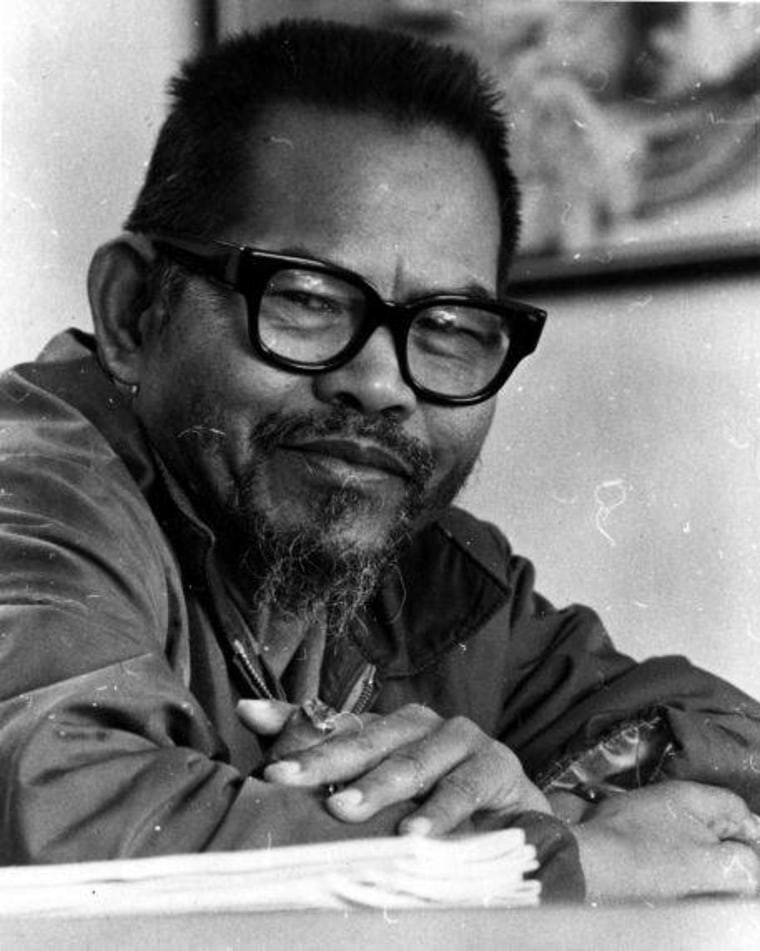 Still, Itliong said his father wouldn't care if his name was hyphenated with Vera Cruz. "That stuff didn't matter to him," Itliong said of his father. "He was a grass roots guy. And his interest was in getting our community to work together."
The Union City effort to name the school was not a simple negotiation, according to Joe Angeles, a counselor in the New Haven School District. Angeles told NBC News the push to rename the school started in 1992.
Angeles said at first it was the money, but community outreach helped raise an estimated $20,000 for the change in signage. He also credited a push by state legislators, notably from California Assemblyman Rob Bonta, the first Filipino American elected to the state Assembly, that helped greatly in getting to the finish line.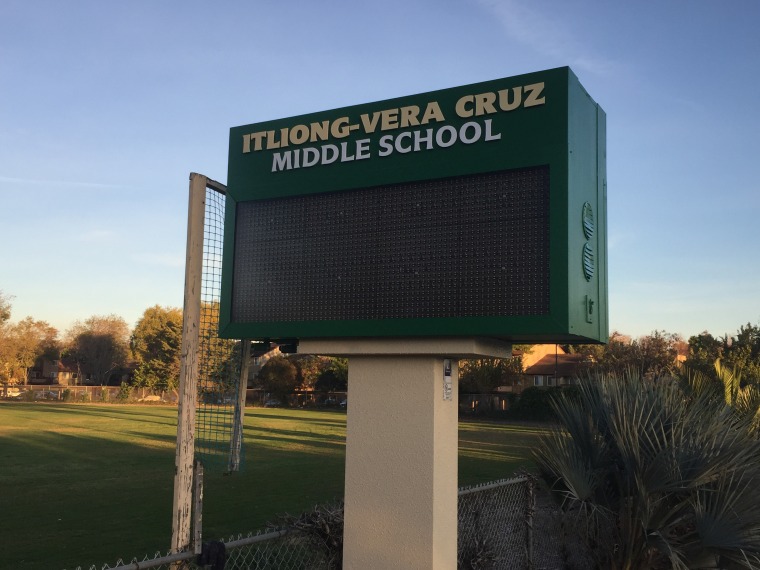 RELATED: Larry Itliong Day Celebrated in Honor of Filipino-American Labor Leader
"If we didn't have the [political] weight, the school district might have revoked [the name change]," Angeles said.
Bonta also successfully introduced a bill this year in California that would designate Oct. 25, Larry Itliong's birthday, as Larry Itliong Day in the Golden State.
Johnny Itliong said the success of these two projects has bolstered other efforts to recognize his father, including a school in Long Beach, and a street in Stockton.
"It's long deserved," he said, "and long overdue."