The U.S. Commission on Civil Rights has now joined the chorus asking for an investigation on the alleged profiling of Asian Americans.
"We urge you to investigate whether federal investigators and prosecutors improperly over-relied on race in recent prosecutions, and to increase training and oversight over ongoing and future investigations and prosecutions against Chinese Americans for spying and espionage," a letter, dated Nov. 18, to the attorney general from members of the commission stated.
The two most recent examples cited in the letter involved the cases of hydrologist Sherry Chen and Temple University's Xiaoxing Xi. Both were suspected and accused of obtaining sensitive information and giving it to China, only to have charges dropped for lack of evidence.
RELATED: Despite Dropped Charges, Chinese American Scientists' Fight Not Over
"We are concerned these and other examples may show a pattern of overzealous targeting of Asian Americans," the commission's letter reads. "Members of Congress and national Asian and Chinese American organizations have raised similar concerns with you, but the Department of Justice's response has been to dismiss these concerns without addressing the underlying policies and practices that led to mistakes which precipitated these wrongful prosecutions of American citizens."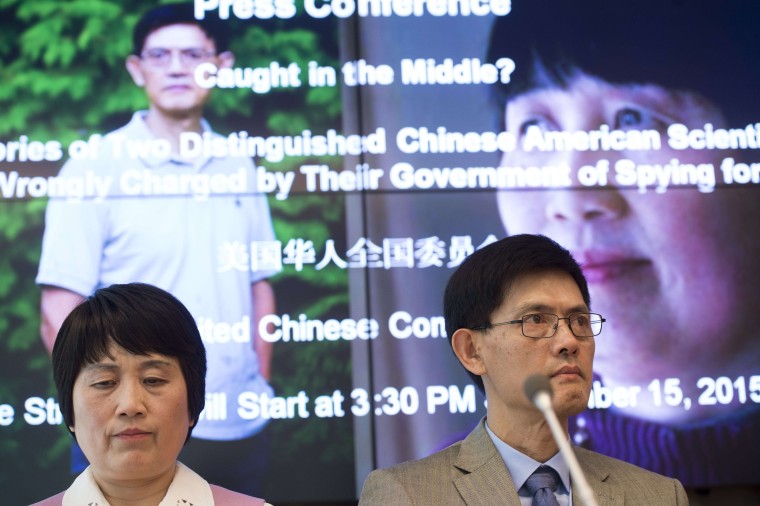 The U.S. Commission on Civil Rights is an independent, bipartisan agency charged with advising the president and Congress on civil rights matters and issuing a federal civil rights enforcement report.
The letter was seen as a boost to the efforts of the Congressional Asian Pacific American Caucus (CAPAC), which met last week with the attorney general seeking an independent investigation in Chen's and Xi's cases.
"The attorney general did commit to a working group going forward, but not to an investigation," Rep. Ted Lieu told NBC News.
Lieu was among the CAPAC members to attend the meeting with Lynch last week, and was encouraged by the commission's letter. "It's extremely helpful that the U.S. Commission on Civil Rights just sent her a letter saying: you need to look at this issue of Chinese Americans being wrongfully arrested."
RELATED: Was Race A Factor in Sherry Chen's Espionage Case?
But another CAPAC leader, Chairman Emeritus Rep. Mike Honda said he was "disappointed" by the meeting with Lynch last Wednesday. "We got zilch," Honda told NBC News. He said he was looking not just for an investigation, but also for reinstatements of the scientists and an apology. "An apology has to come from someplace," Honda said.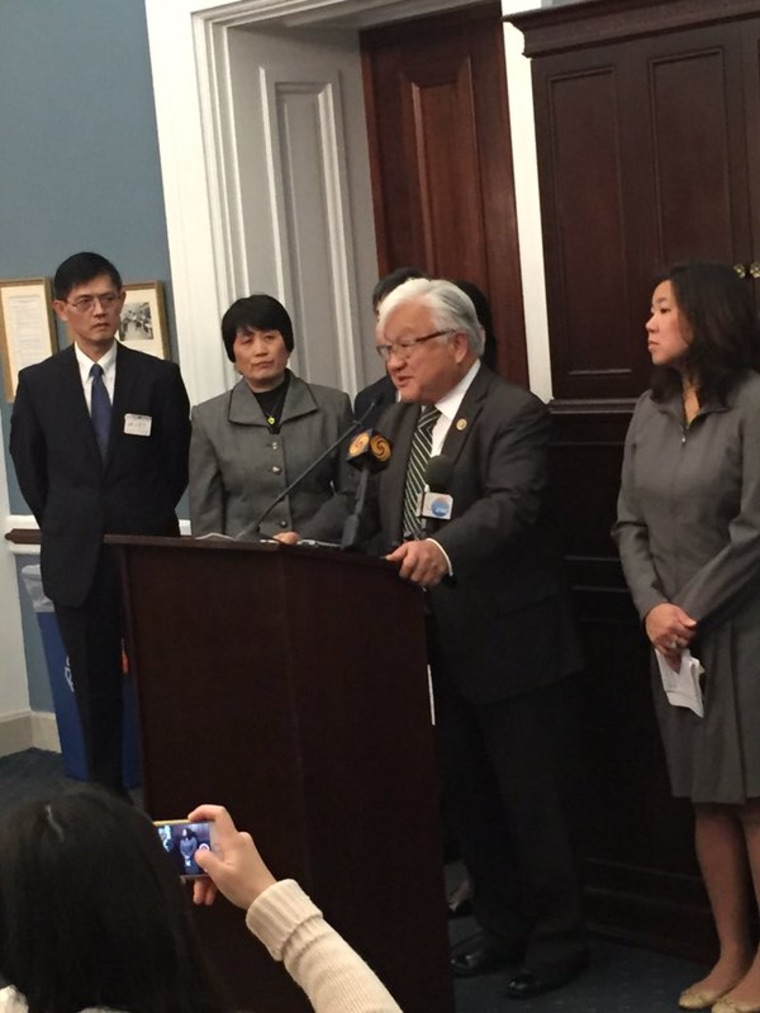 Honda was also concerned that government employees have been encouraged to report on their co-workers if they see something considered suspicious.
"All the people reported were Asians and they were all speaking Mandarin, so two things are going on," said Honda, who said an investigation may show why prosecutors initially felt they had a strong case against Chen and Xi. "If it's not racial profiling, then it's profiling based on the ignorance of the language. And because it's Chinese, I've come to the conclusion it's racial profiling," Honda said.