BOSTON — A nationwide campaign to get more Muslim Americans involved in local politics is being launched by a Massachusetts nonprofit.
Jetpac Inc. is focused on training Muslim Americans how to leverage social media, data analysis and other critical political tools to build winning campaigns for city council, school committee and other down ballot races.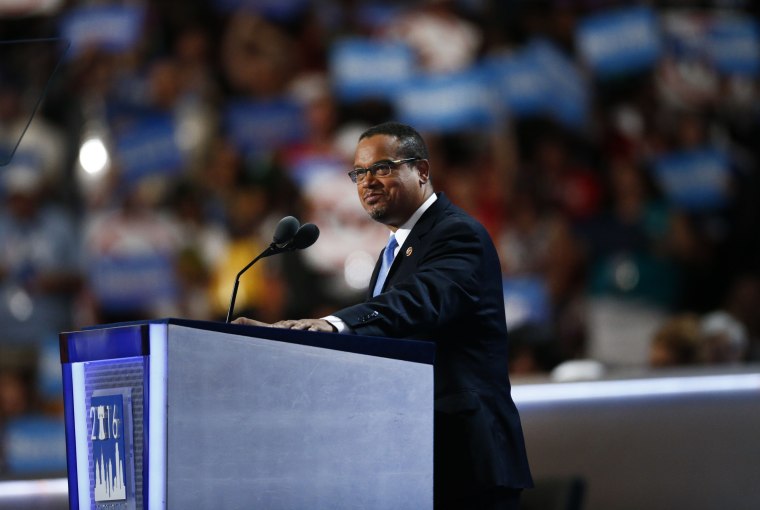 A separate political action committee, the Jetpac Action Fund, is also being formed to raise money for Muslim American candidates.
The goal is to build stronger, more sophisticated grassroots political organizations with an eye toward the 2018 elections, according to Shaun Kennedy, Jetpac Inc.'s executive director.
"The community as a whole is about 50 years behind in terms of organizing," said Kennedy, who is not Muslim. "The younger generation is trying to step up. The older generation just tried to fly under the radar. They didn't want to be part of the political conversation. Unfortunately they are now, whether they like it or not."
Roughly 3.3 million Muslims were living in the U.S. in 2015, representing about one percent of the population, according to estimates from the nonpartisan Pew Research Center. But Muslims hold few notable elected offices.
There are currently two Muslim members of Congress — Minnesota Democratic Rep. Keith Ellison and Indiana Democratic Rep. Andre Carson — and just a handful holding local offices in California, Michigan, New Jersey and elsewhere.
"When I'm asked to give a number, I usually respond with 'not enough'," Kennedy said.
Jetpac's effort is among a number seeking to turn the energy of recent protests against President Donald Trump's administration into political momentum for the next election cycle, observed Deborah Schildkraut, a political science professor at Tufts University in Medford, Massachusetts, who's not affiliated with the organization.
"The timing is very smart," Schildkraut said. "With all the marches and protests we've been having, there's this question about how to turn this into something of consequence. It's about harnessing that energy and striking while the iron is hot."
Schildkraut said it remains to be seen whether the Muslim American community's primary challenge is developing and recruiting candidates and campaign operatives, or actually getting non-Muslim voters to support them.
"With all the marches and protests we've been having, there's this question about how to turn this into something of consequence."
Jetpac, which stands for Justice, Education and Technology, grew out of the political campaigns of founder and Democratic Cambridge City Councilor Nadeem Mazen, Massachusetts' first elected Muslim officeholder.
The nearly 2-year-old organization is looking to export lessons learned during Mazen's winning campaigns in 2013 and 2015, including how to deal with the inevitable backlash from anti-immigrant and anti-Islamic groups and individuals who target their faith, said Kennedy, who served on the 2015 campaign.
"Any Muslim candidate doesn't need to draw attention to the fact that they're Muslim. Someone else is going to do that for them," he said. "At the end of the day, they are running as Americans. They're not Muslim American candidates but American candidates who just so happen to be Muslim."
Follow NBC Asian America on Facebook, Twitter, Instagram and Tumblr.