With each new election cycle it seems like there is talk about the new "it" group of voters that each side wants to court. In 2008, it was the youth vote. In 2012, it was the Hispanic vote. In 2016, it could be the Asian American vote. And with Asian Americans the fastest growing minority group in the country, early community outreach to this diverse minority group could be key in the next election.
A group that was once fairly evenly divided between the two parties has increasingly leaned Democratic. In 2008, Barack Obama received 62 percent of the Asian-American vote. In 2012, that number grew to 73 percent voting for Barack Obama. After the 2012 election and the so-called Republican autopsy, one issue repeatedly came up: a failure to broaden the GOP tent.
The shortcomings in reaching out to the Hispanic community are well documented, but the failures to reach out to the Asian American community are less so. In the months after the 2012 election, former Florida governor and potential 2016 presidential candidate Jeb Bush warned Republicans about losing the Asian-American vote.
"Asian Americans are actually the canary in the coal mine, I believe, for Republicans," said Bush in 2013. "If we have lost connectivity to emerging voters, not because of our policies so much, but because we are not engaged in issues of importance to them, then I think we pay a price."
In Texas, Republican Senator John Cornyn, the former chairman of the National Republican Senatorial Committee, is trying a new outreach model. Texas has seen an influx of Asian-American immigrants in recent years.
"Asian Americans are actually the canary in the coal mine, I believe, for Republicans."
Although statewide Asian Americans make up only 4.4 percent of the population - below the national average population percentage of 5.8 - the city of Houston has seen the community grow to 6 percent and Austin has seen the population grow to nearly 6.5 percent. Cornyn, who is up for re-election this fall, launched Vietnamese and Chinese language campaign websites and recently released a Vietnamese language campaign ad.
On Tuesday of this week, the Senator met with Vietnamese-American leaders in Houston, a subgroup that once traditionally voted Republican. Brendan Steinhauser, Cornyn's Senate Campaign manager, says that very early in the campaign, Senator Cornyn wanted to run a state-wide race that adapted to the changing demographics of Texas.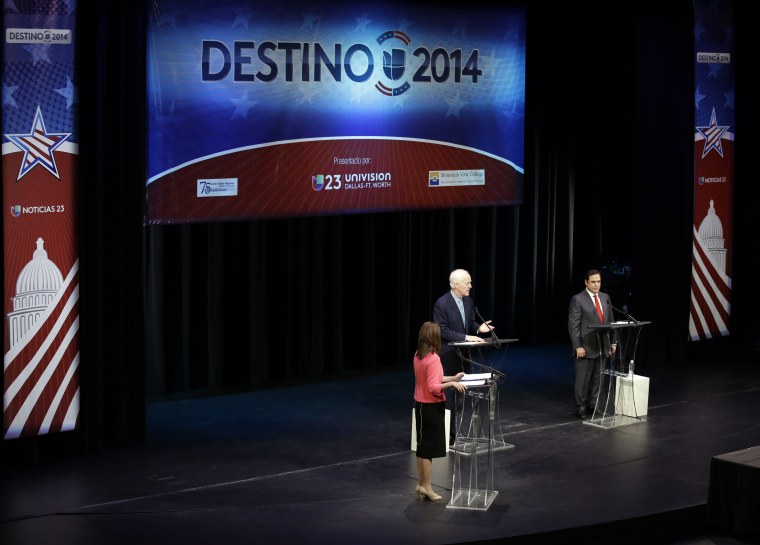 "Even if you disagree, that's ok you don't have to be in lockstep," said Steinhauser about the Cornyn campaign's approach to reaching out to Asian Americans. "But you do have to take the time and show up and listen and make people feel like they matter."
Steinhauser bluntly acknowledged the damage done by recent rhetoric surrounding the immigration debate. In Texas, that already-tense discussion has been compounded with the controversial voter id law that some say discriminates against people of color.
"I think that it does matter what your rhetoric is, your tone, you style," said Steinhauser. "There's a lot of brand repair we have to do and a lot of that has to do with heated rhetoric."
"I believe there's a way forward to keep the Tea Party, Republican regulars and appeal to Asians and Hispanics."
But Steinhauser, a prominent tea party organizer, believes that there is a way to bring all the sides together and broaden the GOP tent.
"I believe there's a way forward to keep the Tea Party, Republican regulars and appeal to Asians and Hispanics," said Cornyn's campaign manager. "I think it's a lot of sticking to the 80% rule. What can we agree on?"
Christine Chen, the Executive Director of AAPI Vote, applauds the outreach efforts but says ultimately it will come down to the issues.
"They are on the right track, but I think the real test will be where they stand on the particular issues," said Chen. "Even though you put the right infrastructure in place, ultimately [Asian American voters] will make their decisions on the individual relationships and how they vote on the issues."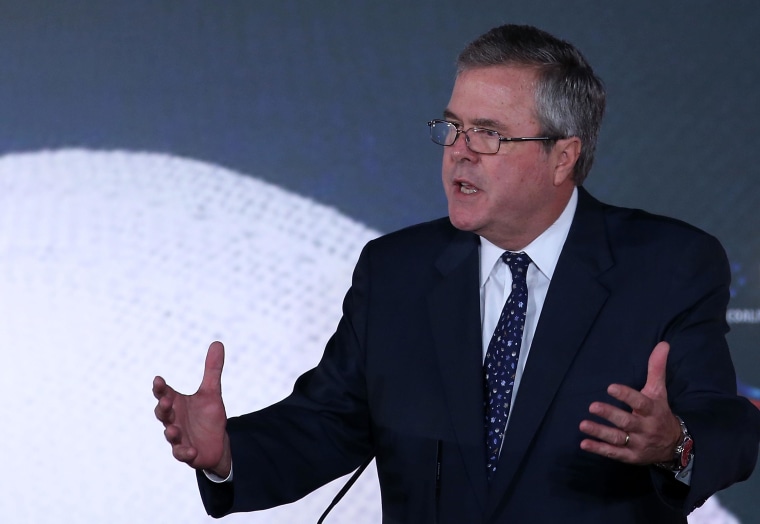 John Ying, the chairman of the Asian Republican Coalition, also says successfully courting Asian votes is about more than just showing up.
"Talk is very cheap, I come from the business sector," said Ying, who served on the Republican National Finance Committee during the 2012 campaign and whose group is trying to support candidates in the 2014 midterms and promote Asian-American issues.
"The heavy lifting is the execution of it and people have talked about this for 3-4 cycles," said Ying.
While both parties have done more to reach out to Asian-American, in order to become relevant politically, some say Asian Americans themselves will need to do more to make sure their voices are heard.
"I think Asian Americans need to run for office, they need to write the checks, they need to vote, they need to advocate for policies that they care about," said Ying.