TORONTO — A 62-year-old Canadian pastor held in a North Korean prison for more than 2 1/2 years said he suspected his life sentence was commuted last week to help reduce pressure on Pyongyang.
"I believe (North Korean leader) Kim Jung Un let me go as a gesture of goodwill in the face of so much rhetoric," Hyeon Soo Lim told a packed worship hall in a Toronto suburb on Sunday.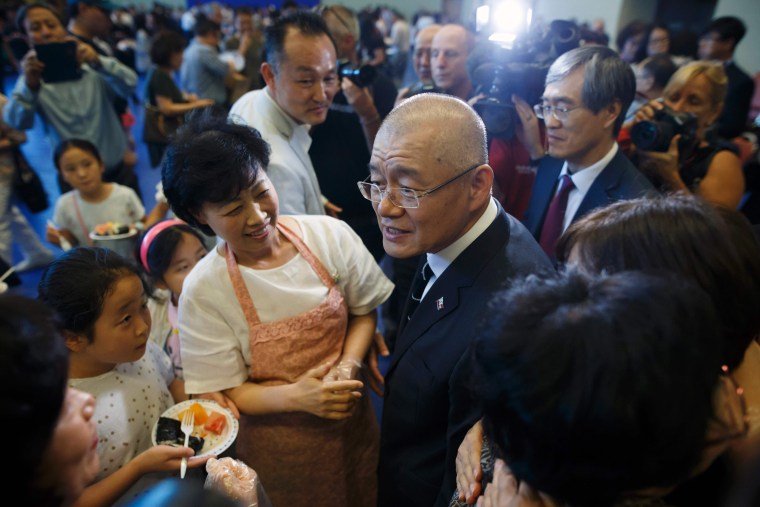 That was his first public appearance since his release on Wednesday, during a week when Washington and Pyongyang were exchanging escalating threats of violence amid their long-running dispute over North Korea's nuclear program. Canadian authorities have declined to discuss the negotiations that led to Lim's release.
RELATED: Canada Confirms Pastor Hyeon Soo Lim Freed From North Korea
Wearing a baggy charcoal-gray suit and speaking in his native tongue of Korean, Lim described a harsh life of labor in solitary confinement, where he was forced to dig holes in frozen ground for two winters.
"The mud was so hard that it took two days to dig one hole, 16 hours," he told hundreds of parishioners.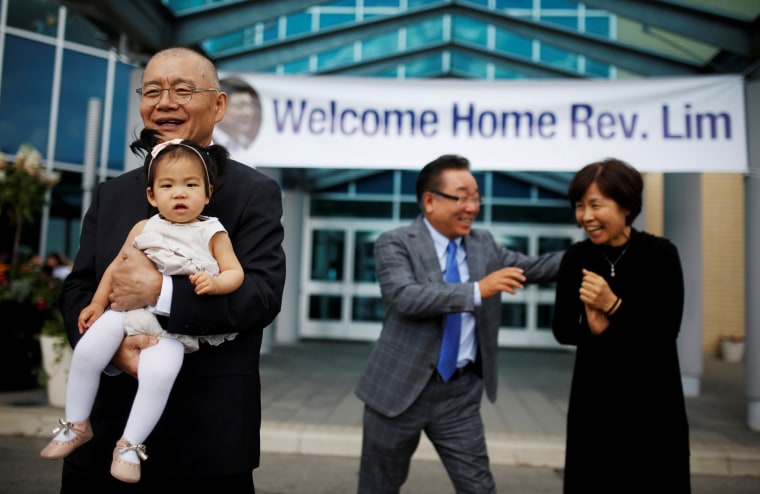 He said his health suffered in his first two months at the labor camp, and his weight dropped by 51 pounds, but he added that his condition had since improved.
The congregation at Light Presbyterian Church, one of Canada's largest houses of worship, welcomed him with flowers, hugs and standing ovations.
"Reverend Lim's release was a miracle, work of God," said church founder Chai Hoon Park, who recruited Lim in 1985. "He escaped from the fire pit."
Lim sat at the front of the hall holding his 1-year-old granddaughter, who was born while he was in captivity. He appeared jubilant, thanking his congregation and the Canadian government for their support.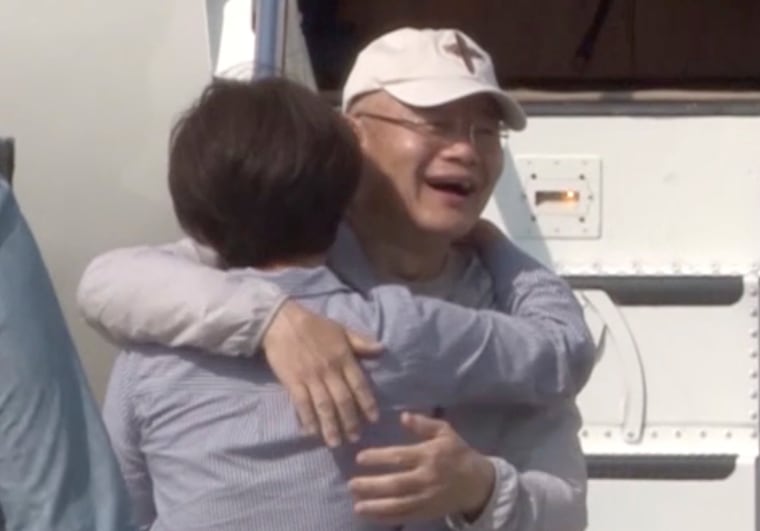 During his first year in captivity, he had no Bible, so he read more than 100 books and watched over 300 films, all of them about North Korea, he said.
He then received Korean and English Bibles, which he read five times, memorizing more than 700 verses since he was not allowed to write.
Lim was glad to be at his home church after worshiping alone for 130 Sundays, although he was grateful for an extended time of solitude with God, he said.
"God gave me the ability to imagine," he said. "When you don't watch TV or read the newspaper, there's a lot of time."
Follow NBC Asian America on Facebook, Twitter, Instagram and Tumblr.