Grace Xiao is taking an indefinite leave of absence from Harvard. As the founder of Kynplex, a start-up conceived as the LinkedIn for scientific innovation, Xiao, 21, is leaving Boston on a Thiel Fellowship, a prestigious program that offers entrepreneurial students $100,000 to drop out of school for two years to work on their startups.
Xiao, who was born to Chinese immigrants in Vancouver, Canada, belongs to the new generation of Asian entrepreneurs staking out the West yet again — not to work for tech giants like Microsoft or Google, but to carve out their own ventures in the densely-packed tech space.
"There's a changing perception of Asian Americans at the helm. It's exciting to be on the front lines."
Although the figures on Asian-American presence in technology sectors are higher compared to other groups — Asians account for only 6 percent of the overall workforce, but make up a much larger proportion of employees at tech giants in Silicon Valley (up to 34 percent of Google's staff and 41 percent of Facebook's) — there is a relative dearth of Asian-American executives in the same companies. A 2015 report released by New York-based nonprofit Ascend Foundation found that white workers are two and a half times more likely to serve as executives than their Asian counterparts.
As an Asian-American woman, and as a CEO, Xiao is even more of an outlier. Out of all the Asian-American women working in tech, only 1 in 285 is an executive, compared to a ratio of 1 in 87 for white men.
Yet in the startup world, Xiao has confidence in her chances of success.
"The first email to investors always comes from me," Xiao, who grew up in Vancouver where more than two-thirds of her class was Asian American, told NBC News. "What startups value is your ability to create value, not where you come from."
She added, "I'm very much against self-fulfilling prophecies. Even if the 'bamboo ceiling' exists, I'm up for the challenge."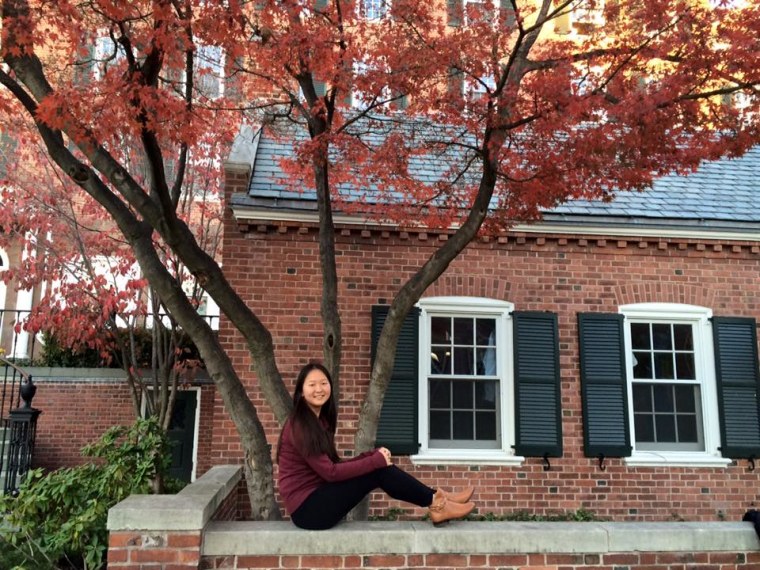 For the generation of entrepreneurs ahead of Xiao, Asian Americans still number few and far in between. CB Insights documented that 83 percent of companies receiving venture capital (VC) funding had a racial composition that was entirely Caucasian, while only 12 percent of founders were Asian.
Held against the 27 percent of technology sector jobs held by Asian-Americans, the contrast is striking.
"Start-up founders are often people with experience in other tech companies," Rob Go, a venture capitalist at NextView Ventures in Boston, told NBC News. "So fewer people with the leadership in those companies means fewer Asian-American founders."
Go notes that many Asian founding members of companies are technical founders who handle much of the behind-the-scenes work. In Go's portfolio of 40 companies, six have Asian founding members — half of those as technical founders.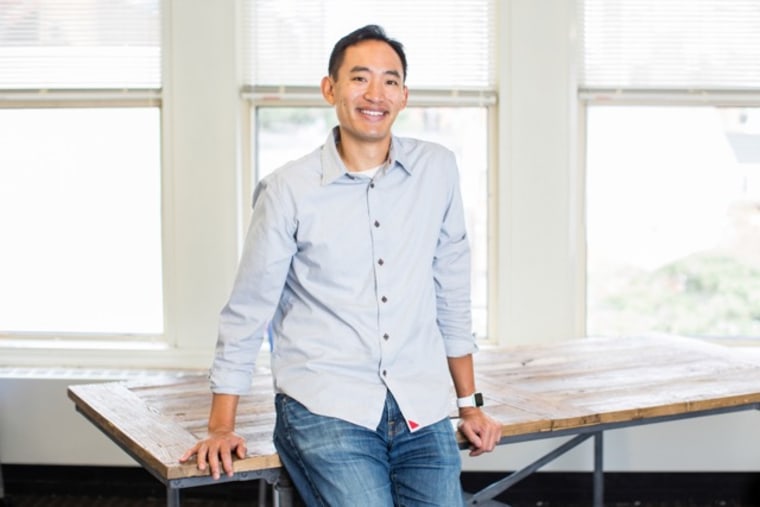 Michael Chou, a venture capitalist and a partner at Harmony Partners in San Francisco, echoed Go's observations that Asian-Americans face barriers in attaining non-technical leadership positions, even in startups. Chou estimates that while the percentage of Asian-American entrepreneurs has risen slightly since he started working in VC, the percentage remains small.
"Most companies I look at have few Asian-American non-founder executives, such as VP Sales or VP Finance," Chou told NBC News.
"What startups value is your ability to create value, not where you come from."
Go and Chou represent a small, but rising, proportion of Asian Americans in the venture capital space. Of all VC partners studied by the Ascend Foundation in 2015, just 10 percent identified as Asian. Just as executives at large tech companies affect the pipeline of startup founders, successful startup founders are more likely to have the necessary skill set to be successful VCs.
For 23-year-old Tim Hwang, the shortage of Asian-American VCs still means a more difficult time for Asian-American entrepreneurs. The founder of FiscalNote, a legal analytics platform based in Washington D.C., Hwang recently closed $10 million in Series C funding, bringing his total to over $30 million raised.
Yet Hwang believes his success in the start-up world is an exception. Born to Korean immigrants in Bethesda, Maryland, Hwang described his experiences with discrimination in a Fusion article last year, when a venture capitalist brushed Hwang aside brusquely at a private event, but engaged in an hour-long conversation with Hwang's friend.
Hwang said these instances of discrimination are subtly rankling, but "slowly erodes [one's] self-confidence."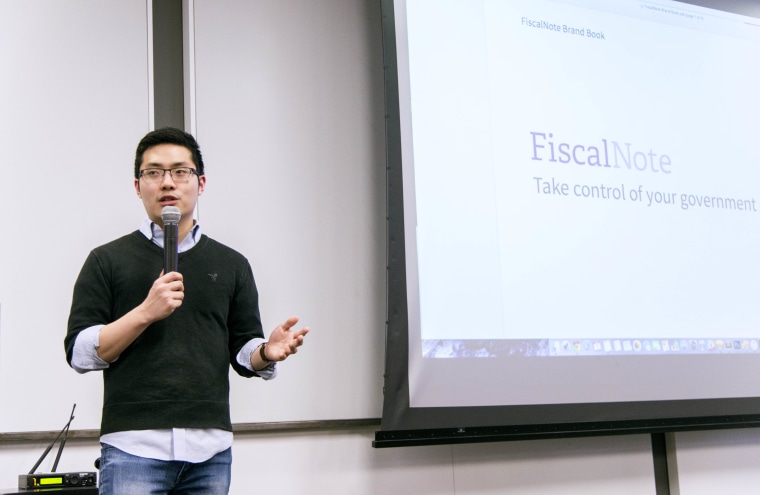 "If I was really honest with myself, it's a self-fulfilling prophecy," Hwang told NBC News. "For minorities, we take it implicitly that we're outside of the circle, and then in turn it makes us less likely to reach out."
This outsider status translates to exclusion from certain ways that business gets done. Outside of business that ostensibly occurs in the boardroom, Hwang said that there's a second context for deals that he has never been privy to in part because of the rarity of Asian-American VCs and entrepreneurs. The second way, Hwang said, "is the way that your father does business, where you take the investor golfing or out for a beer at 10 at night. The deal gets scribbled on a napkin."
"I'm very much against self-fulfilling prophecies. Even if the 'bamboo ceiling' exists, I'm up for the challenge."
By contrast, Xiao believes that Silicon Valley is making concerted efforts to include diverse voices in the mix. At the Thiel Summit this past November, Xiao noticed that the founders assembled were incredibly diverse.
"There's a culture of social consciousness growing in Silicon Valley," Xiao said, "and especially among incubators."
In her venture's early stages, Xiao received funding from Rough Draft Ventures, a student venture team supporting university entrepreneurs. Backed by General Catalyst and run by students, RDV's portfolio of companies is more indicative of demographic trends among the younger entrepreneurs.
Although RDV backs companies at earlier stages for smaller amounts of money (usually no more than $25,000), 20 of the roughly 50 companies it's backed have included at least one Asian founder. Rough Draft Ventures told NBC News that in its history, about a third of its student team members, who serve one-year terms, have been of Asian descent.
This changing face of entrepreneurship makes Xiao optimistic for the future.
"There's a changing perception of Asian Americans at the helm," Hwang said. "It's exciting to be on the front lines."
Follow NBC Asian America on Facebook, Twitter, Instagram, and Tumblr.