Known as one of the most creative people in the country, Beh Huh, founder and CEO of media company Cheezburger Inc.—home of 50 online humor websites including the popular I Can Has Cheezburger? (LOLcats), I Has a Hotdog! (LOLdogs), FAIL Blog, Geek Universe, Know Your Meme, and Memebase—stepped down last week, naming Cheezburger, Inc.'s President and COO, Scott Moore, as his successor.
Related: Cheezburger Changover: LOLcats Creator Ben Huh Says KThxBai
"It's been eight years since I started the company. I was 29 when I started," Huh told NBC News. "I wanted to take some time to recharge and re-energize my creative side."
Calling this break a "sabbatical," Huh is quick to reassure that there is more to come. "It's not retirement. Yes, it's unemployment, but I don't want to see it that way."
Though Huh says he certainly plans to launch something new at some point, he wants to take his time. Having witnessed friends who planned to take a break start again too soon, or make poor decisions because of time constraints, he's hesitant to repeat the mistakes of his peers.
"I want to change the paradigm," said Huh. "I want to keep myself engaged and thoughtful...I'm going to be talking to a lot of entrepreneurs to look at macro-level ideas and a holistic landscape. If you had all the time in which to start a company, what would you do?"
Huh is pulling from lessons learned during his tenure at Cheezburger, Inc. Much of he learned, he says, was anecdotal - specific to the team he worked with or the projects he launched. But the most important lessons, he says, were about himself.
"This is me, I tend to react this way. This is a mirror you hold up to yourself," said Huh. "You are your best doctor. Most people never look at themselves in the third person."
For others considering a similar break, Huh has some advice, and some goals of his own in mind.
"I don't think people need a goal to take time off, but they need structure. Don't sit in front of an X-Box all day—unless what you're going to do involves the X-Box," he said. "Vacation is not a time to relax but to recharge—mentally, emotionally, physically. Most people focus on the physical side. Physically, I feel fine. I could use a workout or two, but I'm working on the emotional and mental side."
Huh remains as busy as ever, working on a book and traveling with his wife, Emily. The pair have created a Google document with their top thirty places to visit. In the next year, they want to hit at least fifteen of those, including Cuba, Italy, and Japan. They are even considering renting an RV and driving around Australia.
"There is a lot about me that people don't know," said Huh. "Most of what people have seen about me has been related to Cheezburger. I've learned to sail a boat, scuba, drive a motorcycle, fly a plane. There's a side of me that secretly wants to be James Bond, so I'm trying to learn all the little things to get there."
Fans can follow Ben Huh's next adventures on Facebook and Twitter.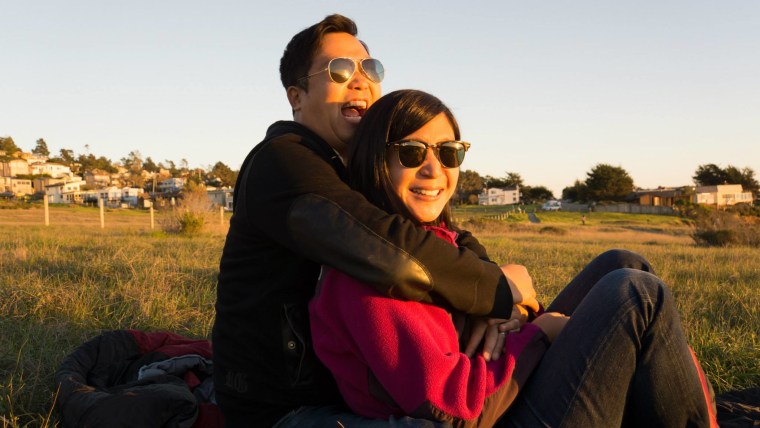 Like NBC Asian America on Facebook and follow us on Twitter.