Independent literary journal Chicago Quarterly Review will publish its first "South Asian American Issue" in February, featuring a collection of essays, short stories, and poems written by 38 emerging and established South Asian writers.
CQR guest editor Moazzam Sheikh told NBC News he sees this special issue as the "new wave of South Asian American writing" that reflects the complexity of one's identity that boldly questions the status quo.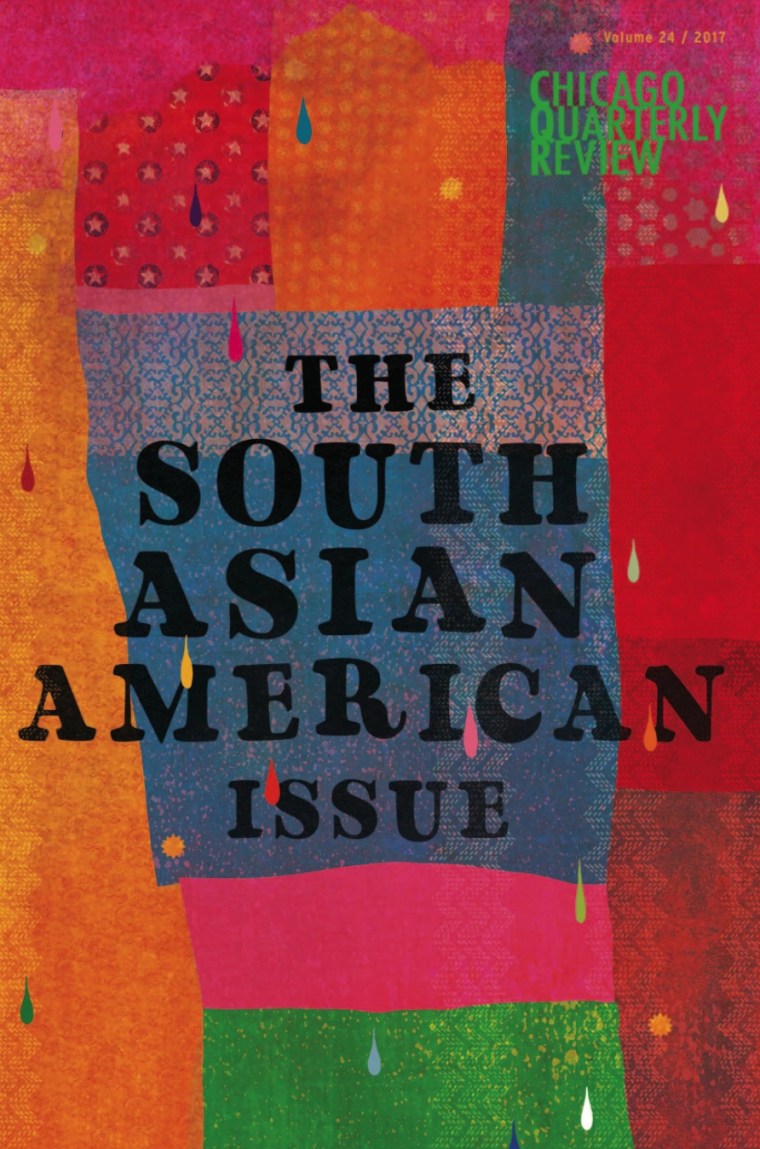 "That's what's uplifting about this collection: that the majority of writers included here exhibit a new level of confidence with which they probe geographical and psychological spaces," Sheikh said. "This new generation of South Asian American writers does not seem to care if their writing disturbs the conscience of the American readership."
The literary works featured in the special issue delve into topics such as patriarchal violence, police brutality in San Francisco, the Syrian refugee crisis, and interracial marriage, Sheikh explained.
Founded in 1994 by Syed Afzal Haider, CQR has gone on to publish hundreds of literary works. The publication's most recent special issue was "The Italian Issue," which was published in 2015.
"This issue is nothing like what's been done before in its scope and range," Sheikh said, noting that the stories collected in the upcoming special issue signal the powerful emergence of a new kind of confidence in South Asian writing.
"We are not writing to please, we are writing to disturb," he said.
Sheikh added, "The main thing is that it's not an issue or a book that is just for exotic consumption...these writers are holding a mirror to all Americans, including South Asians of this generation or their peers. This is how we see the world we live in, and of course it does have a South Asian tint to it."
The range of literary works in the issue also reveal changing attitudes in South Asian writing, which Sheikh says are in stark contrast to the kind of stories that have been traditionally written.
"We are not writing to please, we are writing to disturb."
"All the writers I've included just show that as if they are in touch with not just the upper culture - arranged marriage — which are important issues — or about nostalgia, or the kind of stories we wrote 10 years ago. They are really owning America. Like their issues are really American issues — that it doesn't matter if the characters are white characters or immigrants," he said.
Author and interfaith activist Saadia Faruqi told NBC News she contributed a short story in the upcoming issue that explores some of the challenges many first generation immigrants may face as they struggle to find their own identities: "Wedding Blues" tells the story of a Pakistani-American family stuck in a traffic jam on the highway en route to a wedding. (In the story, the groom decides he doesn't want to get married — a stark contrast to traditional values).
During an increasingly anti-immigrant climate, Faruqi emphasized the importance of lifting and highlighting immigrant narratives in literary magazines across the United States.
"We find a certain disconnected between the South Asian immigrant experience and the general American consciousness, which needs to change. That's why literary offerings like those in this new issue can be instrumental in transforming opinions and informing audiences," Faruqi said.
Follow NBC Asian America on Facebook, Twitter, Instagram and Tumblr.