With Lunar New Year approaching, a new children's book hopes to educate about the holiday, while bridging the gap between generations.
"PoPo's Lucky Chinese New Year," which was published this month by Sleeping Bear Press, is written by San Diego-based Virginia Loh-Hagan. In the book, a grandmother from China, PoPo, arrives and begins preparing for the holiday. Her granddaughter happily helps by trying to sweep her baby brother out with the bad luck and eating seconds during dinner for an extra-long life.
"I liked the idea of having the grandmother teach her little granddaughter," Loh-Hagan told NBC News. "The fact is that many of our young Asian Americans are far removed from their immigrant roots. ... Culture changes, it evolves — but most importantly, it's passed down, it's shared, it's a collective experience. I wanted to capture that in my book."
RELATED: From Hashtag to Movement to Book: #WeNeedDiverseBooks Publishes First Anthology
A lecturer in the College of Education at San Diego State University, Loh-Hagan specializes in Asian-American children's literature and literacy education. She has read and studied Asian-American children's books and has written several books herself after finishing her dissertation on cultural authenticity in children's literature.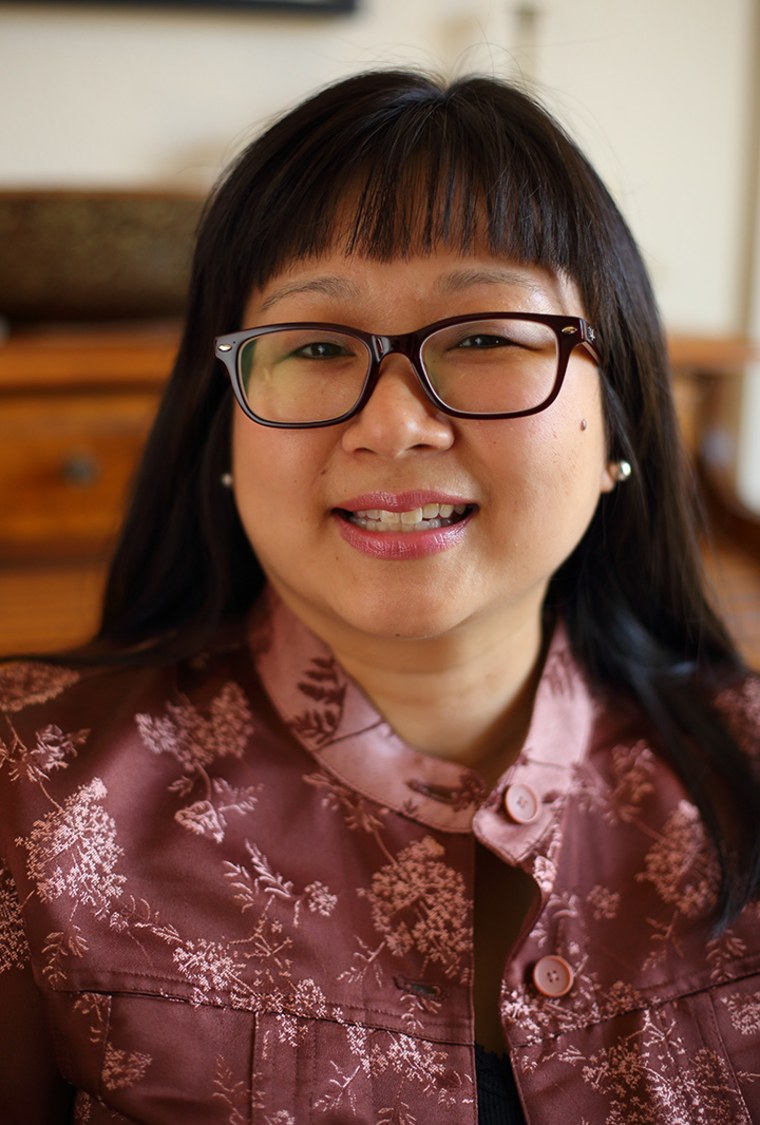 "I was presenting my research at a conference and made the case for more high-quality Asian-American books," Loh-Hagan said. "I remember this moment very clearly — a person in the audience raised her hand and asked, 'What are you doing to contribute to this?' I thought, 'Wow. She's right.' This inspired me to focus more on writing children's books."
Loh-Hagan added the she believes that learning about Chinese New Year and reading Asian-American literature is beneficial not just for Chinese- and Asian-American children, but for all children.
"All children need to learn that culture is experienced in different ways and that traditions have powerful meanings," she said. "Chinese New Year is about family, hope, and love. We all can relate and respect that. Children who read diverse books are more likely to develop into adults who have diverse mindsets."
Follow NBC Asian America on Facebook, Twitter, Instagram and Tumblr.