Legendary supermodel and fashion editor China Machado died Sunday after suffering from cardiac arrest last week. She was 87.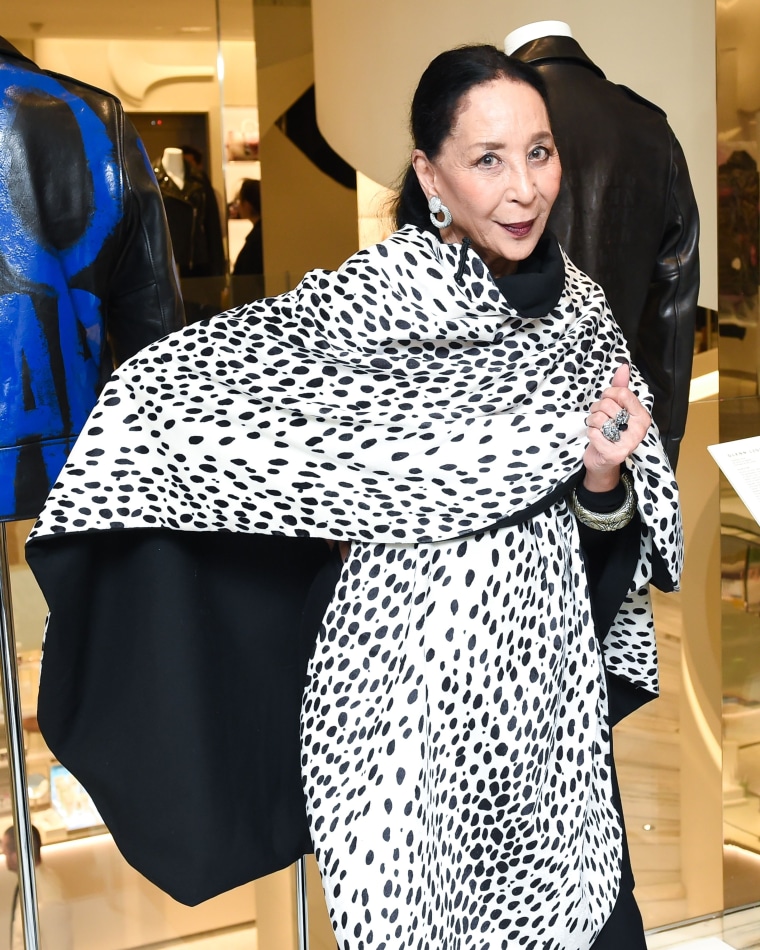 Born in Shanghai on Christmas Day her daughter as Noelie Dasouza Machado, Machado adopted the name "China" as a reference to slurs thrown at her as a child in South America, where her family had fled after World War II.
"Chinita is what they called any girl with slanting eyes," Machado told the New York Times in 2002.
Machado began her career in the fashion industry after moving to Paris in 1954, where she walked her first runway show for Givenchy. In 1959, she broke barriers when she became the first non-white model to appear on the cover of a major fashion magazine, according to Harper's Bazaar.
Her Harper's Bazaar cover, shot by fashion photographer Richard Avedon, launched a decades-long partnership between the two. Avedon reportedly once called Machado "the most beautiful woman in the world." She later became the magazine's senior fashion editor, and then fashion director.
RELATED: Essay: How Fashion Model China Machado Made Me Feel 'Seen'
In an interview with Vogue earlier this year, Machado recalled the fight Avedon had with Harper's Bazaar about putting her on the magazine's cover, saying, "The magazine didn't want to publish the photographs we had done together. At that time, the publisher was McCloud and he said 'We can't publish this girl, she's not white'!" And Richard said, 'Well if you don't publish it, I won't sign the contract for the next seven years.'"
Over the course of her career (Machado was still modeling and working as recently as this year), she's worked for brands such as Dior and Balenciaga. In 2013, Machado modeled for Cole Haan's "Born in 1928" campaign, which celebrated the company's 85th anniversary.
"I like wearing what I think I'm going to look good in at the moment," Machado said in a video for Cole Haan.
Machado was also most recently the subject of a photo exhibit at the National Arts Club in New York City this past October, the same month she launched her fashion line, Cheena.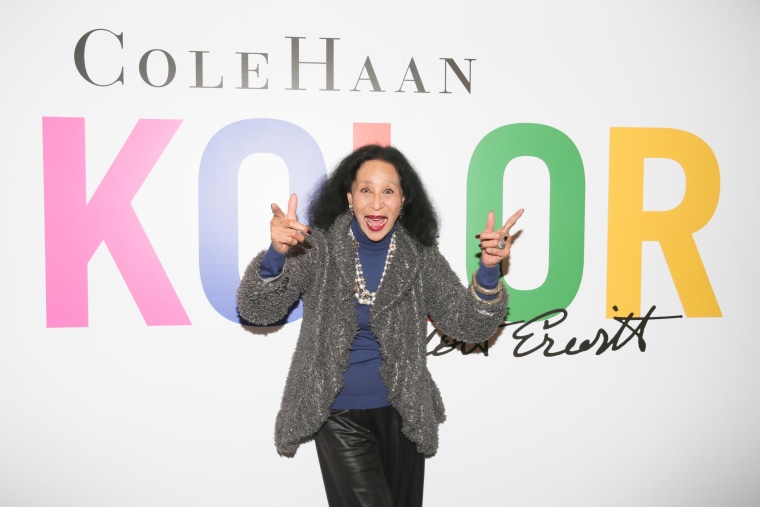 Follow NBC Asian America on Facebook, Twitter, Instagram, and Tumblr.
SOCIAL:
Editor's Note: Machado has referenced her age in previous interviews, though some reports dispute that, citing her family having said she was born in 1929, not 1928.