After a tour guide was caught on video spewing an epic expletive-filled racist rant about San Francisco's Chinatown, resulting in apologies from the tour company and a community rally on Portsmouth Square, the tour guide herself has stepped forward and offered a personal apology.
Declining to give her name or show her face, she explained to news media that she was not drunk and that, "I intended to do it as a satirical comedic portion of the tour."
She then telephoned San Francisco Supervisor David Chiu to explain, "I thought that I could bend the rules. I thought that I could be a little outrageous, and it was something that went way too far."
In a Facebook post, Supervisor Chiu wrote, "I don't know the woman's name or her phone number but she said she was going to call me back today to talk about what she can start to do to make amends to the Chinatown community and all of San Francisco. I'm glad she's starting to come forward and realize she needs to take responsibility for her actions."
At the Portsmouth Square rally the previous day, Sue Lee of the Chinese Historical Society of America called on the tourism industry to work with Chinatown leaders "so that we can help guide the narrative about our neighborhood—not to script them—but to give them the materials so that they can produce entertaining information that is accurate and true."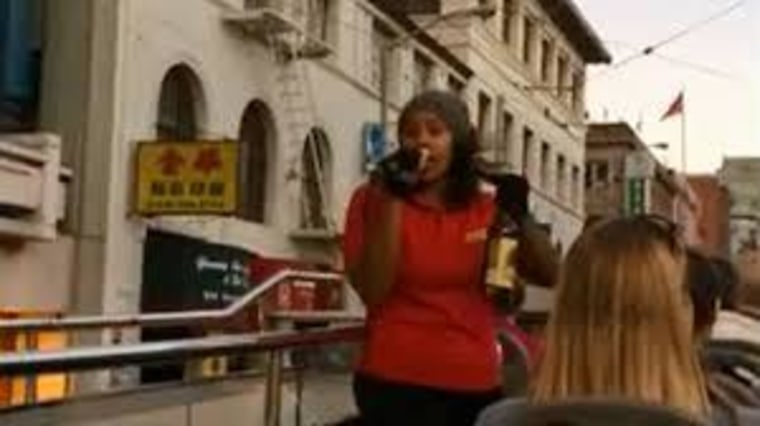 IN-DEPTH
SOCIAL