SAN FRANCISCO — David Lei remembers recruiting friends from a community center in San Francisco's Chinatown as a teenager in 1965 to help carry the Chinese New Year Parade's long dragon — one of the highlights of the annual celebration.
Athletes from a martial arts school would take care of the head and the tail of the beast, but they needed others to fill out its body. Two people were assigned to each position, Lei recalled, and participants received a T-shirt, a pair of tennis shoes, a towel, snacks, and seven dollars, which was good money in the '60s.
"So my friends owed me a favor 'cause this was a great gig," Lei, now 68, said.
It's an unchanging expression of Chinese-American heritage. I liked the idea of joining a part of history.
The boys quickly discovered that they didn't even need to work that hard at carrying the dragon because tourists wanted to help. The friends sent off one person to look for a spectator to participate. When that spectator got tired, the boys would find another.
"It's just such a huge tunnel," Lei, who would eventually become a parade coordinator in the '70s and '80s, said of the dragon. "You can see all the way and just follow the leader. Sometimes you zig zag. It was great fun."
San Francisco's Chinese New Year Parade has attracted throngs of people for more than a century. This year, it will wind its way through the city's downtown on Feb. 24 to celebrate the Year of the Dog. Organizers expect approximately 1.2 million to attend in person, though the San Francisco Police Department does not conduct crowd estimates.
Elaborate floats, marching bands, costumed children, and a vibrantly colored dragon — 288 feet long and powered by 41 people according to organizers — will proceed down the street to drums and cymbals, leaving a trail of red firecracker debris in their wake.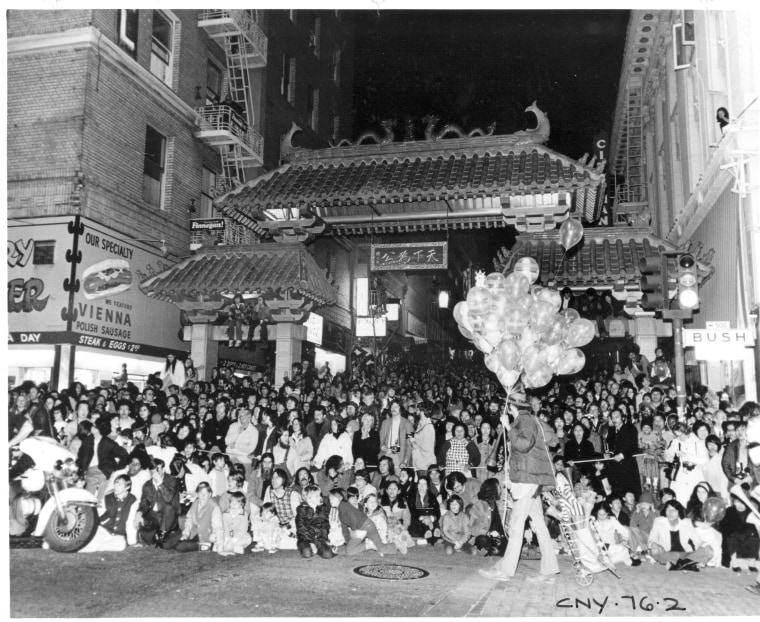 The newly crowned Miss Chinatown USA, wearing a sparkling tiara as large as her head, is slated to wave a gloved hand at the audience, and actress Michelle Yeoh is scheduled to serve as this year's grand marshal, the first celebrity to do so in the parade's 150-plus-year history. And the whole thing will be televised locally, syndicated in other cities, and streamed online.
"It all happens on time," journalist Ben Fong-Torres, who has co-anchored the parade's local television broadcast since 1997, said. "We have a strict two-hour run time and that's very difficult with a live, unpredictable event like this one, and with about 135 units going through."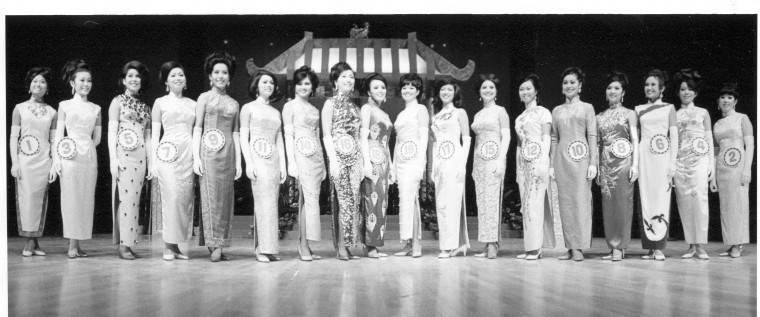 While the parade is a highly organized affair comprised of 300 volunteers and a $1 million budget, according to organizers, it wasn't always so.
The parade had humble beginnings in the 1860s during the Gold Rush era. For an immigrant community that faced discrimination and had resisted displacement as far back as the 1906 San Francisco earthquake, it was a way to demystify their culture to non-Chinese people.
And it was done in a most American of ways. Parades were not a custom in China, according to Lei. "The Chinese New Year Parade in San Francisco was made up," he said. "It's purely American like chop suey or the fortune cookie."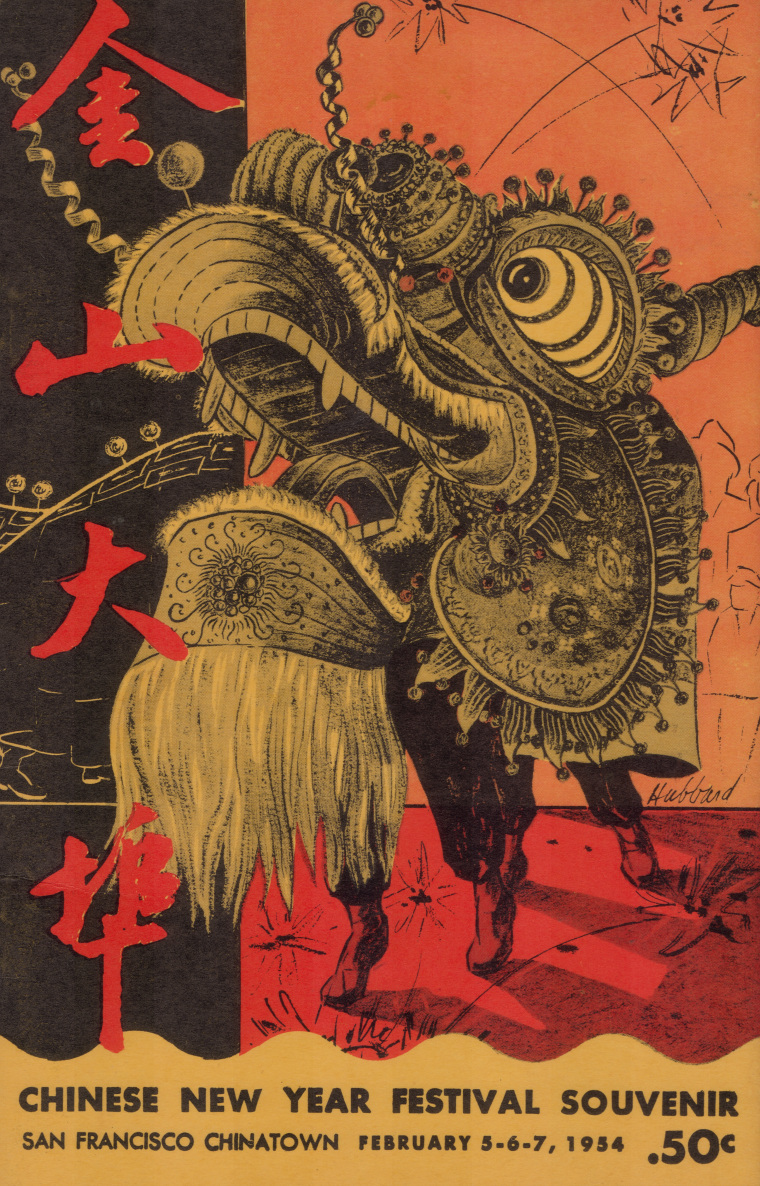 The modern parade came to be in 1953 when the first Miss Chinatown pageant took place, Lei said. A procession went through the neighborhood to gather a crowd for the contest. Against the backdrop of the growing Cold War, the parade served as a public relations campaign to attract business and tourism — and to put Chinese Americans in a positive light.
"There were grave concerns that the Chinese will be rounded up and put in camps," Lei said, noting that Japanese Americans had been incarcerated by the government during World War II. "By 1949, the Chinese were the enemies because China became Communist."
Lei's father participated in organizing the parade, which came under the direction of the San Francisco-based Chinese Chamber of Commerce in 1958. Because of discrimination, his father's generation was excluded from employment and recreation outside of Chinatown, Lei said.
"So this was their platform to do some good for the community. It was to survive in Chinatown. Tourism was a big thing, so this was a big tourism push," he said.
In the 1970s, the parade outgrew the ethnic enclave's streets and the route was moved to wider ones, according to the Chinese Chamber of Commerce. The biggest change came in the 1980s, said Fong-Torres, when the chamber started to woo sponsors and broadcast the parade on TV.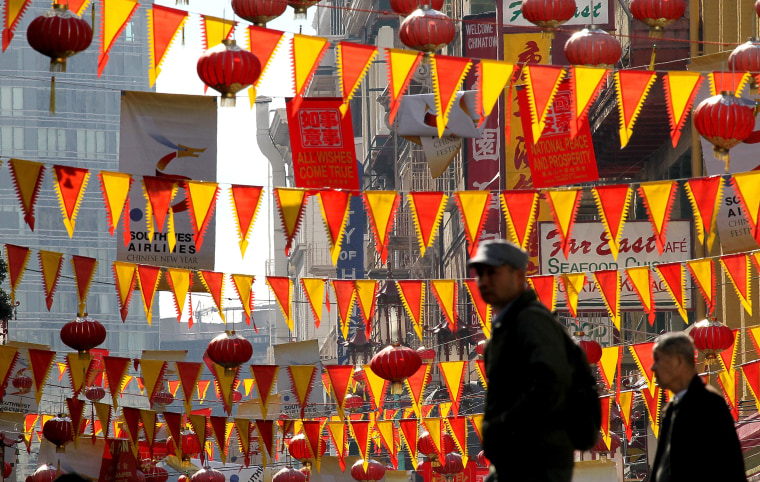 Sponsorship pays not only for the parade, but related events, like street fairs, a youth basketball tournament, and the Miss Chinatown USA pageant.
"We generally agreed that the parade would be the commercial side of the festival. And the other side is more of the cultural side," Wayne Hu, a former longtime parade organizer, said. Like his friend Lei, Hu, 73, also hails from a parade family. His father had been a parade director, and Hu began volunteering at the parade when he was in junior high school.
As the parade grew, it also became more diverse and the organizers invited other communities to perform. Musicians playing Japanese taiko drums march in the parade, as does the San Francisco Lesbian/Gay Freedom Band, which has participated since 1979.
"I think what's interesting is that the golden dragon that is performed at the end of the parade is not all Chinese," Hu said of the performers from Leung's White Crane Lion and Dragon Association. Alumni from the dance group return from across the U.S. with their children to carry the dragon each year, he noted.
The Chinese New Year Parade in San Francisco was made up. It's purely American like chop suey or the fortune cookie.
The parade, now in its 60th year under the Chinese Chamber of Commerce, has succeeded so well in its mission of introducing Chinese culture to others that it has attracted mainstream sponsors. The title sponsor is Southwest Airlines and other corporate sponsors include AT&T, Tsingtao Beer, Macy's, and the Bank of America.
"I think as you see the parade grow or expand every year, we just get more and more cultural groups and even more cultural diversity. But the common theme is everyone celebrates Chinese New Year," William Gee, 39, a parade spokesperson said.
The parade's related events, like the Miss Chinatown USA pageant, which includes entrants from various Chinese-American communities across the U.S., have also grown. This year, the pageant will be held in the 916-seat Herbst Theatre in San Francisco's Civic Center. Although the pageant aims to appeal to a wide audience, it's still a community-oriented event, Crystal Lee, 26, said. Lee was crowned Miss Chinatown 2010 and went on to become the first runner-up in the 2014 Miss America pageant. Today, she works in Silicon Valley and hosts a local TV show.
"They recruit contestants through word of mouth. Do you have a daughter who can compete? Nieces? It's still a grassroots event," Lee said.
For all its modernizing, one of the most memorable parts of the pageant experience for Lee was connecting to the history of Chinatown. After winning the crown, she and 11 other contestants spent a week in the neighborhood visiting family associations, organizations formed by immigrants with common ancestors to help adjust to life in America. They walked into grand meeting rooms where photos of prior Miss Chinatown's adorned the walls.
"If walls could talk, so much has happened," Lee said. "Some of them have walls with 20, 30 years of photos. All of these women are dressed exactly the same. We're all wearing the qipaos with pointy toe heels, long white gloves, and our sashes."
"It's an unchanging expression of Chinese-American heritage," she added. "I liked the idea of joining a part of history."
Follow NBC Asian America on Facebook, Twitter, Instagram and Tumblr.