Legendary activist and philosopher Grace Lee Boggs will celebrate her 99th birthday at the end of June. A leader over seven decades in the labor, civil rights, and Black Power movements, Boggs continues to write and grant interviews from her home in Detroit, Michigan.
A new film, debuting later this month, tells Boggs' story from her birth in 1915 to Chinese immigrant parents, through her advocacy for tenants' and workers' rights, to her days as one of the only non-Black, female leaders in the Black Power Movement.
Filmmaker Grace Lee shares the story of finding Boggs and telling her story.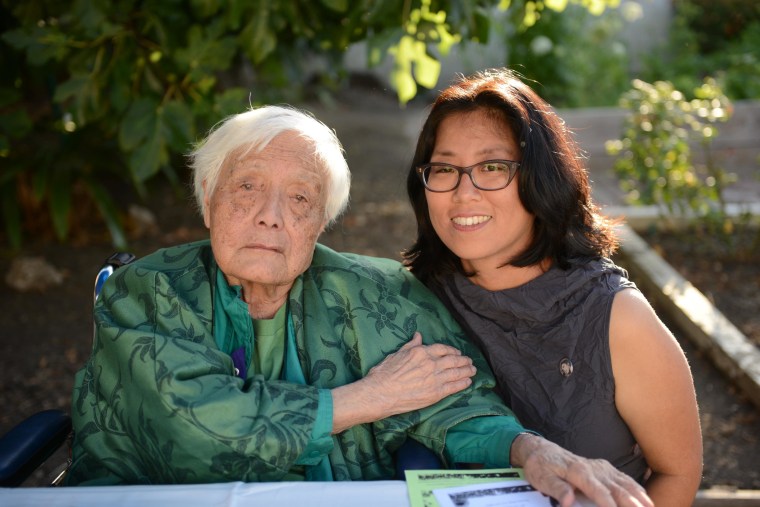 How do you introduce yourself?
I'm Grace Lee. I'm an independent filmmaker, based in Los Angeles.
There are a lot of hyphenated identities in the Asian-American community. Do you have one?
I guess I'm Korean-American. Second generation. My parents are Korean immigrants. They came to the U.S. in the early 60's. My dad got a job teaching at the University of Missouri and I was born and raised in that town.
How did you get into filmmaking?
I really wanted to be a newspaper journalist. I had an internship after my sophomore year and realized I'm not cut out for the daily grind. I didn't know I wanted to do documentaries, I fell into that later.
How and when?
My parents moved back to Korea in 1990, in sort of a reverse "brain drain." So I moved to Korea and ended up volunteering at a center for Korean women, teaching English. I became fascinated by their stories and that became my first documentary. I didn't know what I was doing. I didnt know how to operate a camera. I just knew how to talk to people.
In a way, it was your name that brought you to Grace Lee Boggs. How did that happen?
I was making another film called The Grace Lee Project, which I started in film school in 2000. It looks at a bunch of different women named Grace Lee, sort of as stand-ins for the model Asian-American woman. I wanted to unpack some of those stereotypes.
What sort of stereotypes?
Growing up in the Midwest there weren't a lot of Asian women. It wasn't until I came to California and everyone I met said, "Oh, I know another Grace Lee!" And she was always this high-achieving, Harvard-educated, violin prodigy, and I was like, "Who is this person???"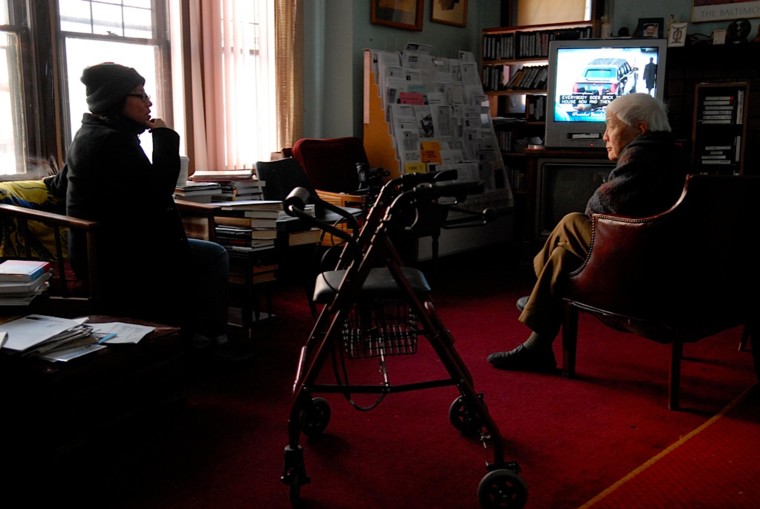 And that project led you to Grace Lee Boggs?
I saw a flyer at UCLA, that Grace Lee Boggs was coming to speak. So I went, and I remember seeing her and immediately thinking, "Oh, my God. Now I have a film. I need to know who this woman is. This 80-something woman, totally engaged with young people."
What about her grabbed you so quickly?
I just couldn't believe that she existed. I know that sounds funny. But having grown up in the Midwest, not having a lot of images, not just of strong, but radical Asian revolutionaries. She was so committed to her community, which was a Black community. I wanted to know how that happened.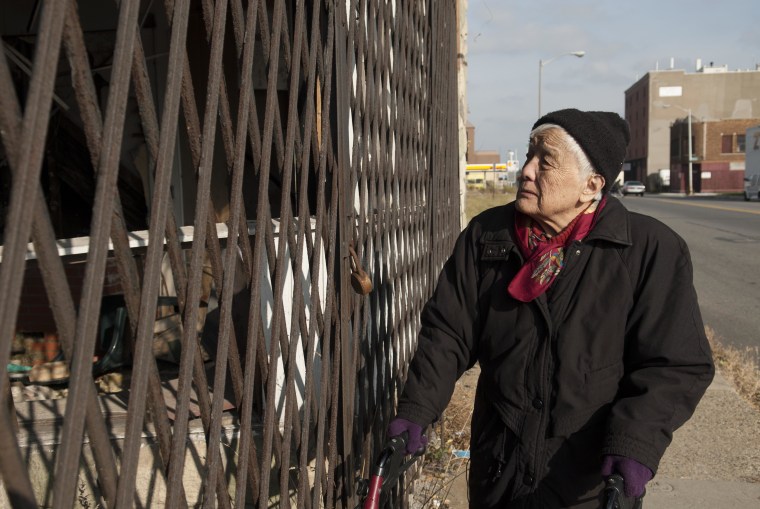 What did you find as you spent time with her in Detroit?
If you've been to Detroit, the whole place just begs so many questions. How did this happen. How did this once-beacon of American capitalism become such a bunch of ruins -- that's a simplistic way of putting it. But how did this tiny, Asian-American woman on the east side of Detroit, how did she end up here? There were too many questions.
You've said this isn't a biopic, though. So what is it?
It was more a story about looking at American history a different way. That's part of why I make films and why I'm drawn to topics. Growing up in this country, you don't get that perspective on history. A lot of people know about Martin Luther King's March on Washington in 1963. Most don't know that he'd done a march two months earlier in Detroit and Grace Lee Boggs was one of the organizers. She was there. She was part of history.
The thing that instantly grabs you is that she is a Chinese-American woman, who was deeply committed to the African-American cause.
I remember that was the thing I fixated on early. What's it like to be a Chinese American in an African-American community. She always reminds me there was no Chinese-American movement at the time. She was married to an African-American auto worker. She just became part of a community. She was one of the only non-Black people in the Black Power movement.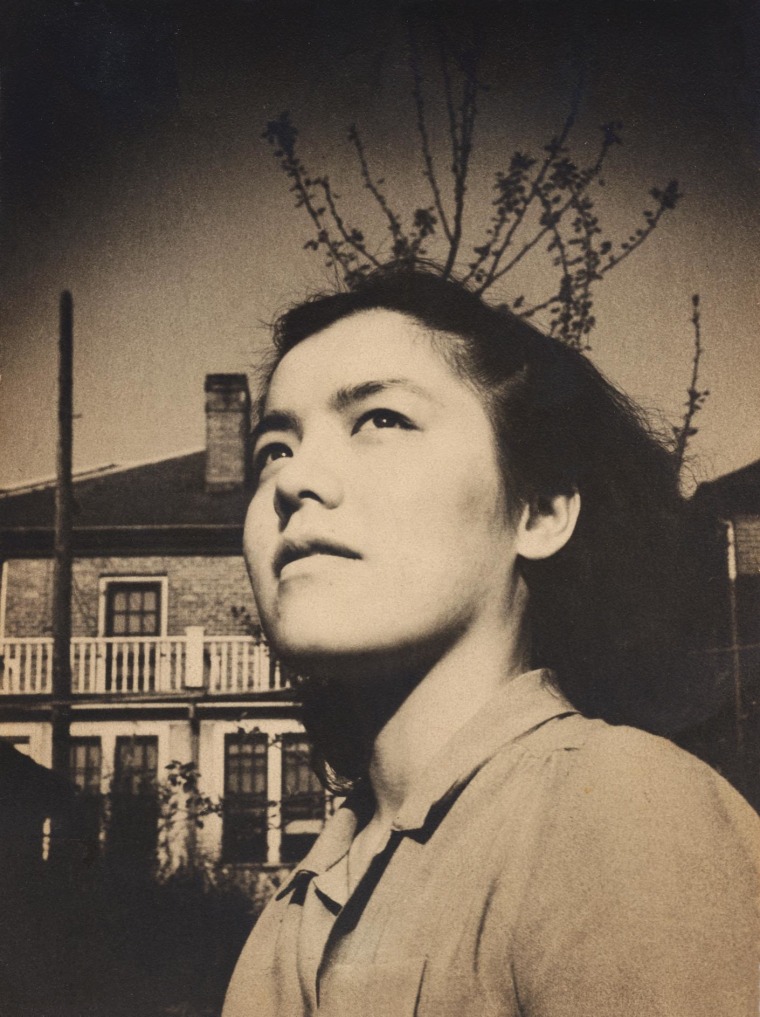 She's said that when ideas become fixed, they die. How do you tell someone's story when her ideas are constantly evolving and shifting?
I think that's sort of the point of the film. It's about her connection to ideas. And the excitement and emotion of the film are her ideas. And yes, it's really hard to make a film about ideas! How do you make a visual story of a 98-year old woman who's sitting on her living room, meeting with people, reading and thinking?
Boggs has devoted much of her life to workers' rights and African-American rights. Does she hold a place in Asian-American history too?
Whether she likes it or not, she is an icon for Asian Americans. The fact that she's an Asian-American role model who doesn't fit a mold, that's really nice. She says too, there came a point where all these people were asking her to speak about the Asian-American movement, and she says she discovered her own ignorance, because she was in Detroit. And I think a lot of these struggles had similar themes.
What do you want people to take away from her story?
It's called "The Evolution of Grace Lee" but it's really the evolution of all of us. Her story is sort of a conduit for the stories of so many different generations and ethnicities. I think all of these somehow came together in her life in a way that maybe she wasn't even conscious of.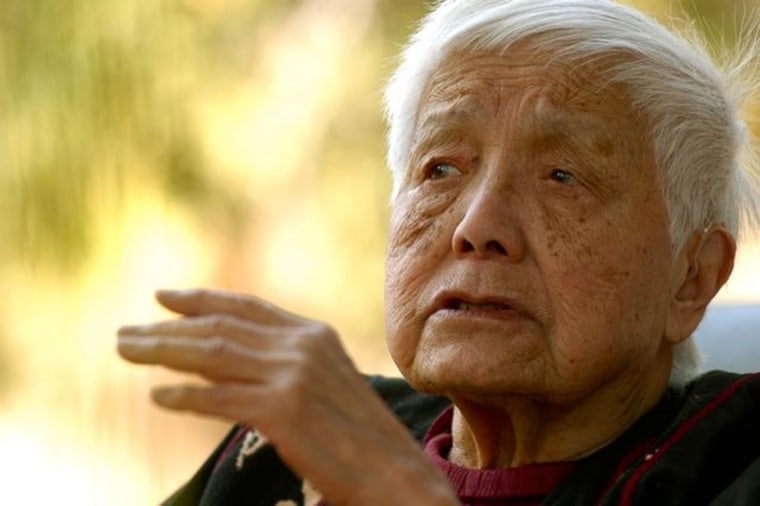 Did she share any secrets for living a long life?
Well, she's 98 now. She'll be 99 on June 27th. I think it's just good genes. Maybe the movement or the struggle kept her young.
This all started when you set out to explore your own name. Did you find any answers?
I got so many emails from people who are not Asian Americans, who had the same thing happen to them because their name was Alex Gonzalez or something common in their community. By calling attention to it I wanted to sort of raise the questions, more than find the answers. I felt like it was chasing me for so many years. I still don't what the answer is, I just wanted to explore it.
Edited from an interview by Amna Nawaz.
"American Revolutionary: The Evolution of Grace Lee Boggs" has its national broadcast premiere on PBS's POV series on Monday, June 30 at 10 p.m. (check local listings) on PBS and will stream on POV's website from July 1-July 30.