Standing in the back of his shop on Broome Street not far from Manhattan's Chinatown, the owner of MNC EBike, a Chinese immigrant who called himself "Mister Lin," folded his arms tightly together as he reflected on the death of another immigrant from his home country -- Wenjian Liu, the New York City police officer shot to death while he and his partner sat in their patrol car Saturday afternoon in Brooklyn.
"Whenever you hear about something so violent like this, it's really difficult to accept," Lin explained in Mandarin.
In just one month, two high-profile cases -- the first Chinese-American NYPD officer to be killed in the line of duty and the November 20 death of an unarmed black man in a Brooklyn housing project, shot by a Chinese-American rookie police officer -- have collectively touched a nerve in New York's Chinese community, from which 4 percent of the city's police force has its roots.
On the streets of Chinatown early Monday morning, residents huddled around stacks of Chinese-language newspapers piled outside grocery stores, hunching over to read the headlines about Liu and his partner, Officer Rafael Ramos, who were gunned down execution-style this past weekend. The owner of the Ri Xin convenient store on Eldridge Street, who gave her surname as Liu (no relation to the officer), said she was shocked to read about the brazenness with which the killer, Ismaaiyl Brinsley, carried out the ambush against Liu and Ramos in Bedford-Stuyvesant, Brooklyn.
"In China, people respect the police more," she said in Mandarin. "There, the police are looked at as officials with enormous power."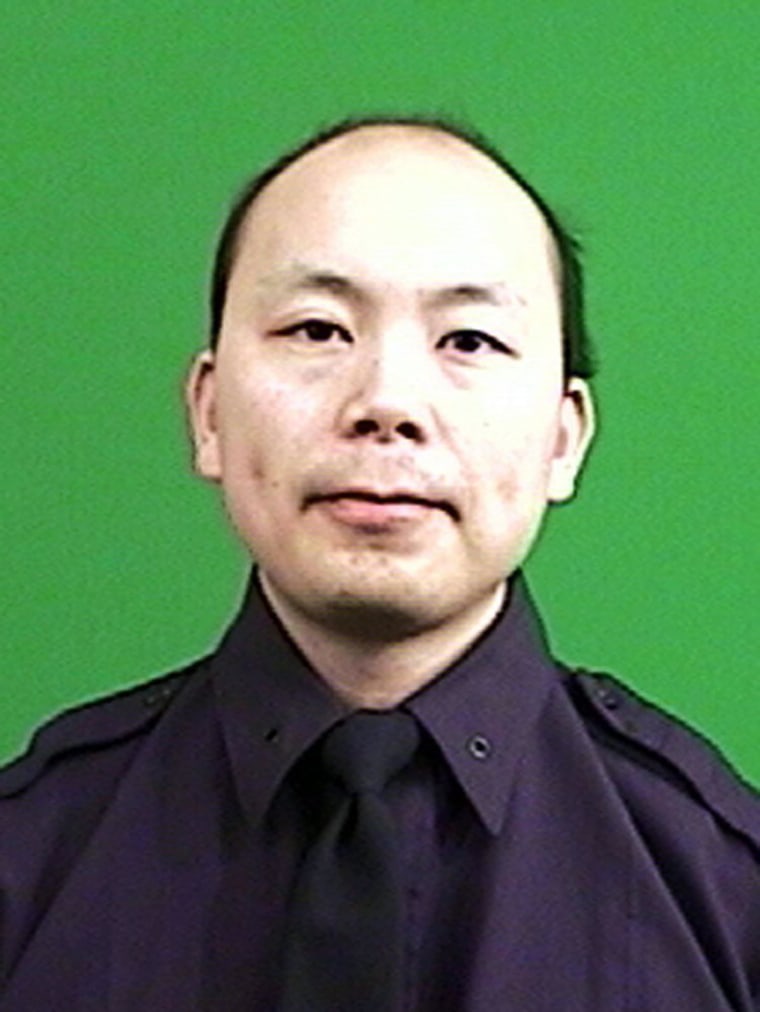 According to the 2010 Census, nearly one in eight New Yorkers is Asian American, but historically Asians have been underrepresented in the NYPD. Over the last decade, however, more Asian Americans have begun joining the city's police department, said Sergeant James Ng, a 17-year veteran and president of the Asian Jade Society, an organization that represents Asian-American NYPD officers. Out of roughly 34,000 police officers citywide, around 4,000 are Asian American, and 1,500 Chinese American, Ng said.
Part of the increase, Ng added, stems from immigrants like Liu who were born in China.
"I'm not saying they look down at being a police officer, but they don't see it the same as a lawyer or doctor."
But stereotypes among Chinese-American parents about the line of work their children should pursue may discourage some Chinese-Americans from becoming New York City police officers, Ng said.
"All Asian parents want you to be the accountant, to be the doctor, to be the lawyer," explained Ng, 43, whose two brothers are also police officers. "I'm not saying they look down at being a police officer, but they don't see it the same as a lawyer or doctor."
At first, Liu, who arrived in New York on Christmas Eve 20 years ago, was headed down a similarly traditional route. In a statement issued Monday afternoon, the Liu family said that after Liu, an only child, attended Lafayette High School in Brooklyn, he enrolled in Kingsborough Community College, and later the College of Staten Island, where he majored in finance.
"Wenjian had other aspirations, and joined the police department in July of 2007," the Liu family said.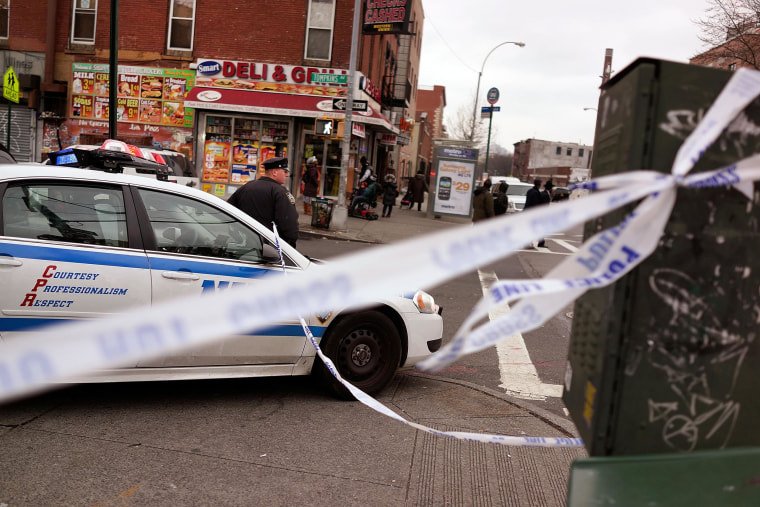 Ng said the Asian Jade Society, of which Liu was a member, is serving as a liaison between the police department and the family since there is a language barrier. His organization is also working on getting the rest of Liu's family flown over from China, he said. "We lost a hero," Ng said.
Officer Liu's death comes one month after Peter Liang, a 27-year-old Chinese-American NYPD officer with less than 18 months experience, accidently fired his revolver while patrolling a pitch-black stairwell in an East New York housing project, fatally wounding Akai Gurley, a 28-year-old unarmed black man.
In the days that followed, the shooting received extensive coverage in New York's Chinese-language media. Some Asian-American civic groups, including the Committee Against Anti-Asian Violence, and some elected officials, like City Councilwoman Margaret Chin, called for Liang to be indicted.
The Brooklyn District Attorney's Office said it would impanel a grand jury to consider charges against Liang.
"In any case where a police officer shoots and kills somebody, they need to be held accountable," Chin told NBC News.
For Chin, an immigrant from Hong Kong whose council district encompasses Chinatown and the Lower East Side, communities that are home to many Chinese immigrants, the news surrounding Liu's murder and Gurley's death are not likely to have a chilling effect on Chinese Americans joining the NYPD, she said.
Chin added that there has been a big push to recruit Chinese-American police officers and that it has been quite successful.
"I work very closely with police officers in my district, and I think they look at it as a very proud career," Chin said.
Like Lin, the bike shop owner, other Chinese-Americans interviewed Monday morning remained nonplussed about why Brinsley would hunt down Liu and Ramos, saying they see police officers as protectors of their community.
"If something happened, I wouldn't hesitate to call the police," Lin said. "As long as they are around, you feel a sense of security.