For this year's Double Seventh Festival, the Chinese equivalent of Valentine's Day observed on August 20, Chinese lovers living abroad may have something to celebrate.
More than 40 percent of overseas Chinese now say it's okay to date two or more people at the same time before establishing a relationship - clashing with traditional Chinese norms. But if you're a man, be prepared - you'll still likely be footing the bill on all first dates.
At least that's the sentiment of 2,667 respondents surveyed by 2RedBeans, an online dating website for overseas Chinese. For cofounder Q Zhao, the results were surprising.
"I think it's from the influence of western culture," Zhao told NBC News. "And also the longer you stay in the United States, the more acceptable you are to dating multiple people at the same time."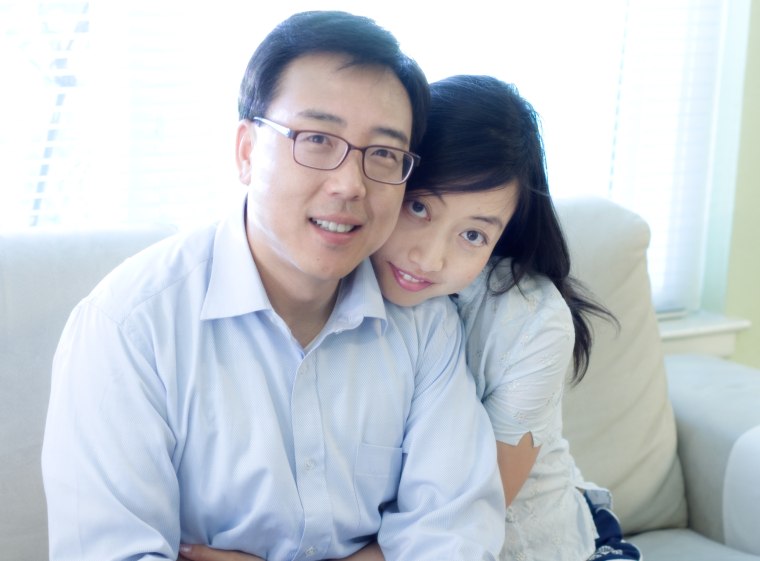 Between May 29 and June 23, 2RedBeans polled Chinese living in the United States, Canada, England and France, among other countries, to learn their views on topics like romance and dating. Roughly 58 percent of those surveyed were women and 42 percent men. The findings, Zhao said, suggest a shift away from conventional attitudes typically embraced by Chinese.
"The traditional Chinese dating culture is as soon as someone asks you out for a cup of coffee, you're exclusive, that you should just date this one person," she said.
Related: Chinese Americans Find Love on Specialty Dating Site
While that mindset might be changing, Chinese living in Canada still tend to be more conservative than their counterparts elsewhere, according to the survey. More than 80 percent said men and women should date only one person at a time. That belief might stem from the fact that many Chinese Canadians emigrated from Hong Kong, Zhao said.
"I think with Hong Kong, in general, the people are more conservative, even though they are more exposed to western culture," she said. "The marriage view is more conservative."
Apart from a greater willingness to simultaneously date multiple partners, only 30 percent of overseas Chinese disapproved of entering a relationship in which the woman was older than the man, the survey found. This, too, represents a departure from norms in Chinese culture, Zhao said, in which men are often older than their significant other.
"The traditional Chinese dating culture is as soon as someone asks you out for a cup of coffee, you're exclusive, that you should just date this one person"
The survey also found that overseas Chinese tend to partake in different dating customs depending on the western country where they live. For instance, in England some 80 percent of overseas Chinese have coffee or tea on a first date, while in France around 40 percent prefer to go on a romantic day trip. Whatever the venue, almost 64 percent still believe the man should pick up the tab on the first encounter, survey respondents said.
It's not clear how Zhinu and Niulang - the mythological weaver and cow herder for whom the Double Seventh Festival is celebrated - might react to these poll results. As for their love story, the gods separated the young and beautiful Zhinu from her husband Niulang after she neglected her work as a weaver of the sky. Moved by the couple's determination to reunite, the gods finally allowed them to meet for only one day each year. That's when they cross a silver river on the seventh day of the seventh lunar month, hence the name Double Seventh Festival.
Although Zhinu and Niulang might still espouse old-fashioned sensibilities, Zhao said she thinks the couple would be pleased by some of 2RedBeans' recent findings.
"I think they would be happy that people are getting out more, to date more people," she said. "But they would also be so happy that they met each other and fell in love at first sight."